Mark Keohane, Head of Content at Habari Media, gives a rave review to the BMW iX3, after spending a week behind the wheel of the new EV.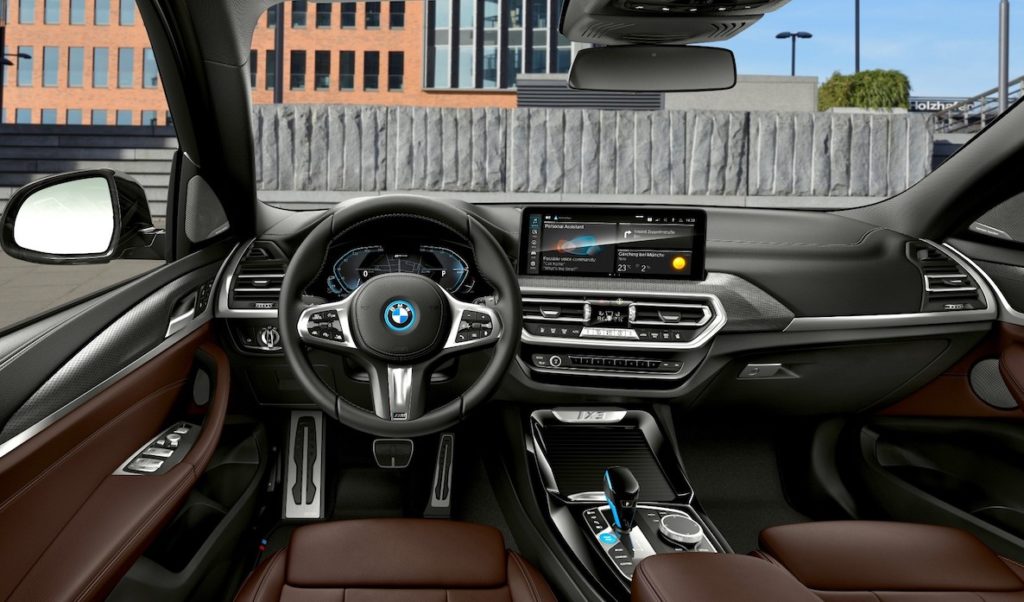 The BMW iX3 is the first electric vehicle I have ever driven. Not a bad entry point, and perhaps it has ruined me for other EVs, because it was such an enjoyable driving experience!
I drove a hybrid earlier in the year, and while I can appreciate the technology, the output just is not for me. I found myself so conscious of that weird space between battery and petrol power and couldn't shake the feeling that I was forever in second gear. At least with EV I can wrap my head around the complete silence. 
What struck me most, from a performance perspective, was just how powerful and fast off the mark the iX3 is. A quick explanation for those who don't know: Electric vehicles are able to deliver huge amounts of torque at zero RPM, as opposed to combustion engines which increase in torque at a higher rev count. In this case, you're also behind the wheel of a Beamer and not any electric vehicle. The precision and quality of performance that characterises BMW's history is combined with an electric engine and the result is a frighteningly fast (at first) take off.
Related: BMW 220i built for comfort and speed
I've said it in previous columns, but I'm not too concerned with the marginal differences that occur at higher performance levels, and my main focus with cars is comfort and design. Once again, BMW has come to the party with both. 
The iX3 does not deviate too much in look from its X3 combustion counterpart, which is a welcome feature in a market where the design differences between EVs and combustion engines are sometimes too stark. 
From a comfort perspective, it's a spacious vehicle that offers a graceful drive. Despite the eerie quiet that accompanies all EVs, one feels very safe behind the steering wheel.
The only issue I had, and it has nothing to actually do with the manufacturer, is the angst that comes with watching the kilometres quickly shave off as that battery runs flat. While you see some beautiful EVs, such as the iX3, hitting South African markets, our country simply does not have the infrastructure to support a mass conversion to this mode of transport. 
General charging stations are few and far between, and when you do use them, they can take up to 8 hours to fully charge the vehicle. The other alternatives are taking them to the manufacturer – which will give you a quicker charge but is likely to not be situated along your usual route to work – or charging at home. Charging at home will take the whole night though, and while we are still being interrupted by absurd bouts of load shedding, you're never really guaranteed a full charge.
It is such a pity because the iX3 is easily in my top three drives of the year so far, but the infrastructural shortcomings of our electrical economy make owning and driving an EV an experience that requires much more planning and patience than an old-fashioned petrol car.
But hats off to BMW, once again, for a beautiful drive. They are transitioning seamlessly into the electric world, without sacrificing the history of performance and design that laid their manufacturing foundations.
For a full review and statistical break down visit CAR Magazine: Driven: BMW iX3