When it comes to choosing a compact SUV, the options are numerous, but the Mercedes GLC 220d 4MATIC, in its latest iteration, continues to balance elegance and performance. Habari Media's head of content Mark Keohane gives his impression after a week spent behind the wheel of one of Merc's latest offerings.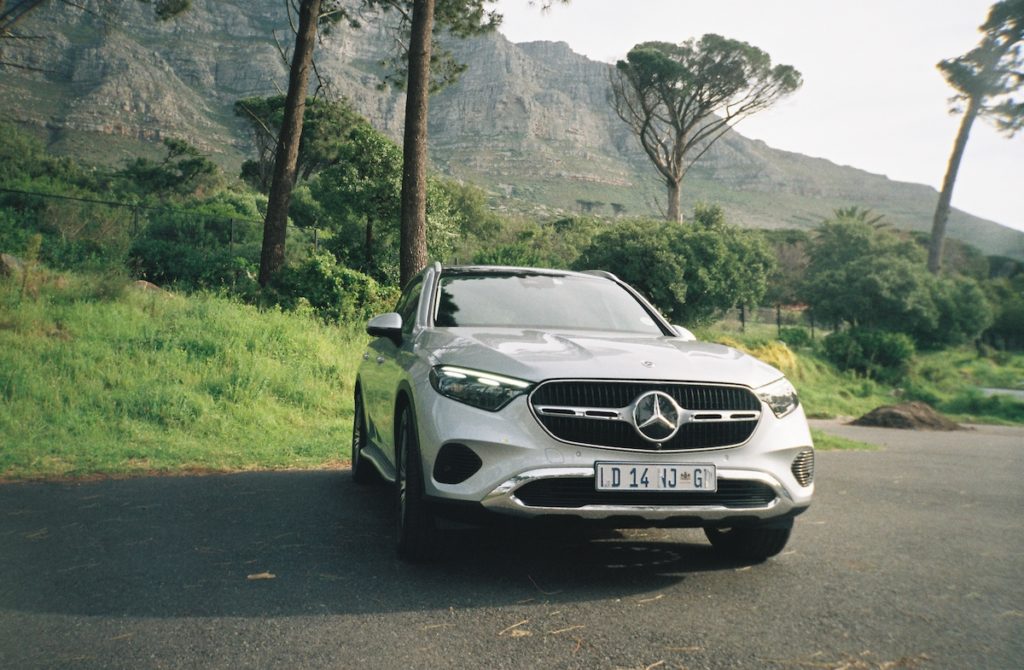 The third-generation model competes in a robust market, sharing the stage with heavyweights like the Audi Q5, BMW X3, and Porsche Macan. I find myself in the fortunate position of having become rather familiar with the Mercedes family, so when the new GLC 220d became available, I was eager to see how well it stacked up against not only the aforementioned competition, but against the rest of the Mercedes range too. Does it continue to do what Mercedes always does best?
The front-mounted, 2-litre turbodiesel inline-four engine is one of the car's highlights. With 145 kW and 440 N.m of torque, the GLC offers an impressive level of power for a vehicle of its size. Paired to a 9-speed dual-clutch transmission, you get balanced drive that most would appreciate. It clocks a respectable 0-100 km/h time of 8 seconds and reaches a top speed of 219 km/h, numbers that are good enough for the majority of users.
Sporty, but refined.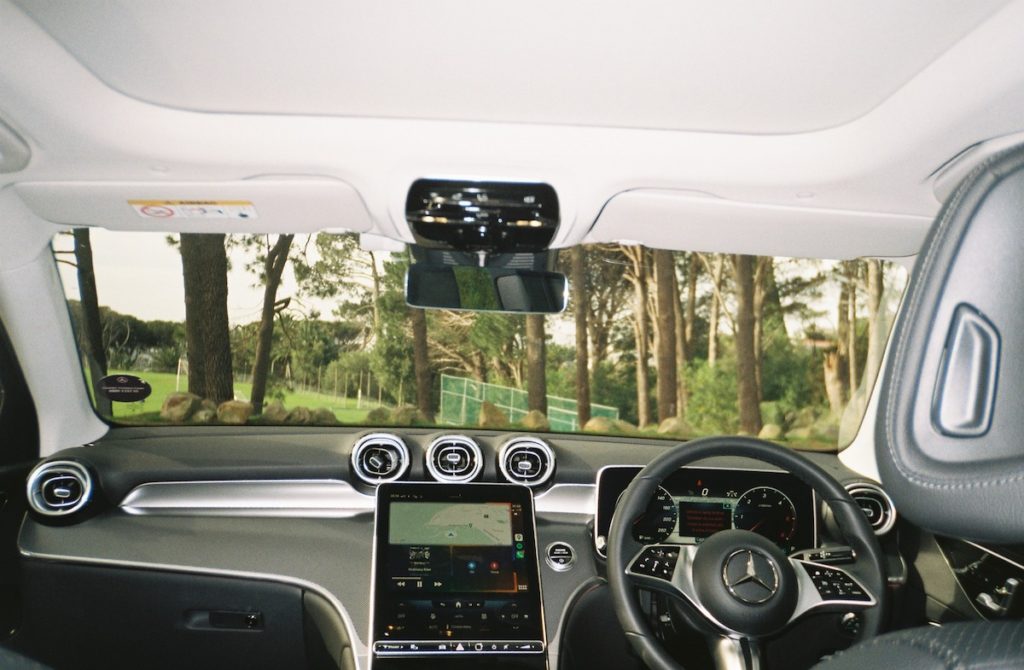 The GLC doesn't deviate much from its predecessors in terms of exterior design. However, it does offer 60 mm more length, which allows for a bit more interior space. This extra room improves both passenger comfort and cargo capacity, which now has a 70-litre increase, and gives the GLC some bonus points in the "family-friendly" market.
Inside, the high-quality materials and a 30 cm-tall high-resolution touchscreen integrated into the centre console make for a comfortable and technologically up-to-date environment. The standard Avantgarde package further elevates the interior ambiance with chrome trim and leather accents. It is childish fun, but fun nonetheless to play around with the ambient lighting.
The GLC comes kitted with the latest Mercedes MBUX interface , which includes wirelesss smartphone integration and wireless charging—a convenience that's becoming increasingly essential!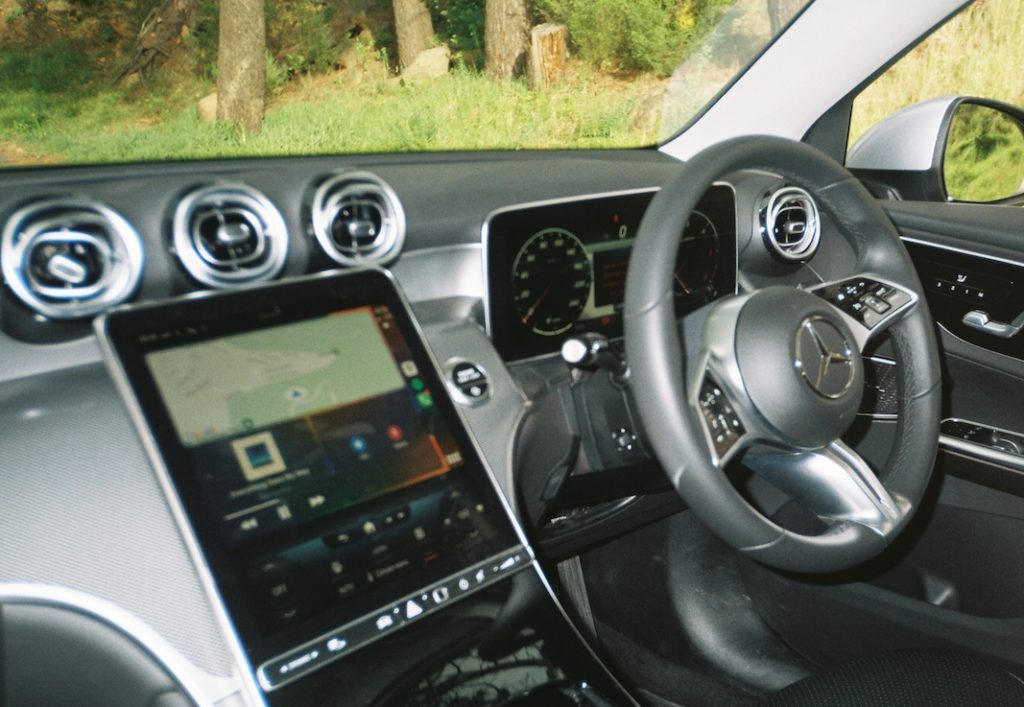 Additionally, the GLC is equipped with a 48V mild-hybrid system that allows for smoother stop/start functionality and provides an extra 17 kW/200 N.m of electric boost. Yes this enhances performance, but more noticeable to me was the contribution to fuel efficiency.
When it comes to ride comfort, the GLC excels in a way the Mercedes pretty much always does. A new four-link front and five-link rear suspension system offer a ride that is comfortable yet controlled. Add to that an acoustic membrane in the windscreen, and the result is a cabin that remains impressively quiet, even at highway speeds.
Related: Into the Overberg in the Mercedes-AMG GLS 63 
The GLC maintains a fine line between sportiness and luxury. The car's performance figures make it a close rival to the pricier 300d model, posing a compelling question for potential buyers: is the more expensive variant truly necessary? A combined fuel consumption of 5.6 L/100km and CO2 emissions of 146 g/km, means GLC offers respectable performance but not at the expense of environmental mindfulness.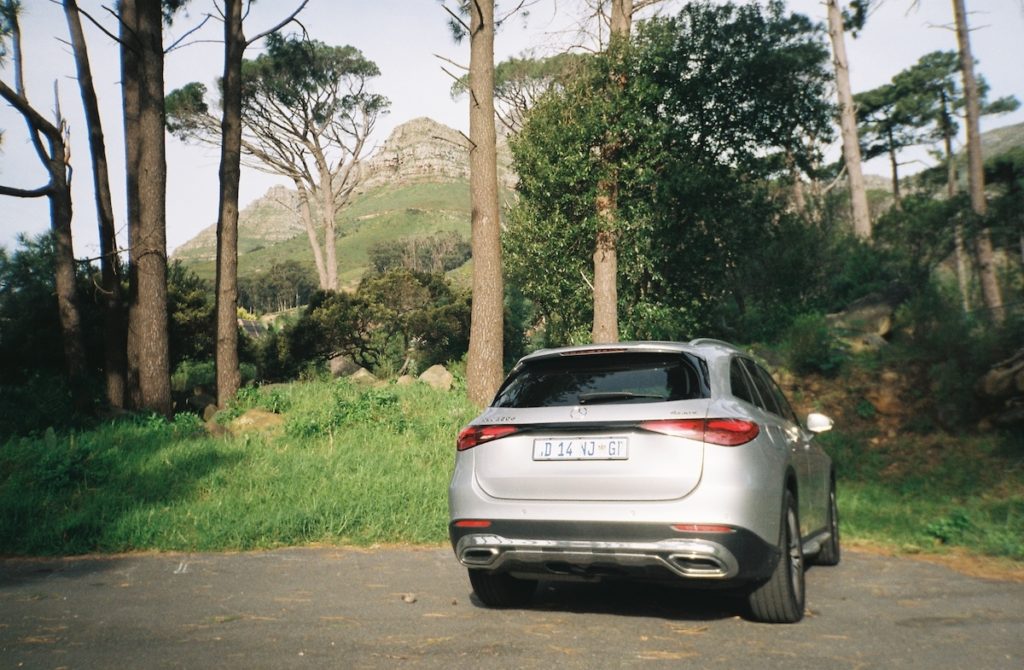 I found the Mercedes GLC 220d 4MATIC to offersa well-rounded package that would appeal to most buyers in the premium SUV market. The balance it strikes between sportiness and luxury is noteworthy and the substantial technological upgrades and inclusion of a mild-hybrid system make the third generation GLC a welcome update.
Mercedes GLC 220d 4MATIC at a glance:
Price: R1 211 220
Engine: front-mounted, 2,0-litre turbodiesel, inline-four
Transmission: 9-speed dual-clutch
Power: 145 kW @ 3 600 r/min
Torque: 440 N.m @ 1 800 – 2 800 r/min
Driven wheels: All
0-100 km/h: 8,0 sec
Top speed: 219 km/h
Fuel consumption: 5,6 L/100km (combined)
CO2 emissions: 146 g/km