The Renault Clio remains evergreen, and with the recent reveal of the 2024 facelift to the popular hatchback, it is worth rejigging the memory by taking a ride in the Clio V Intens.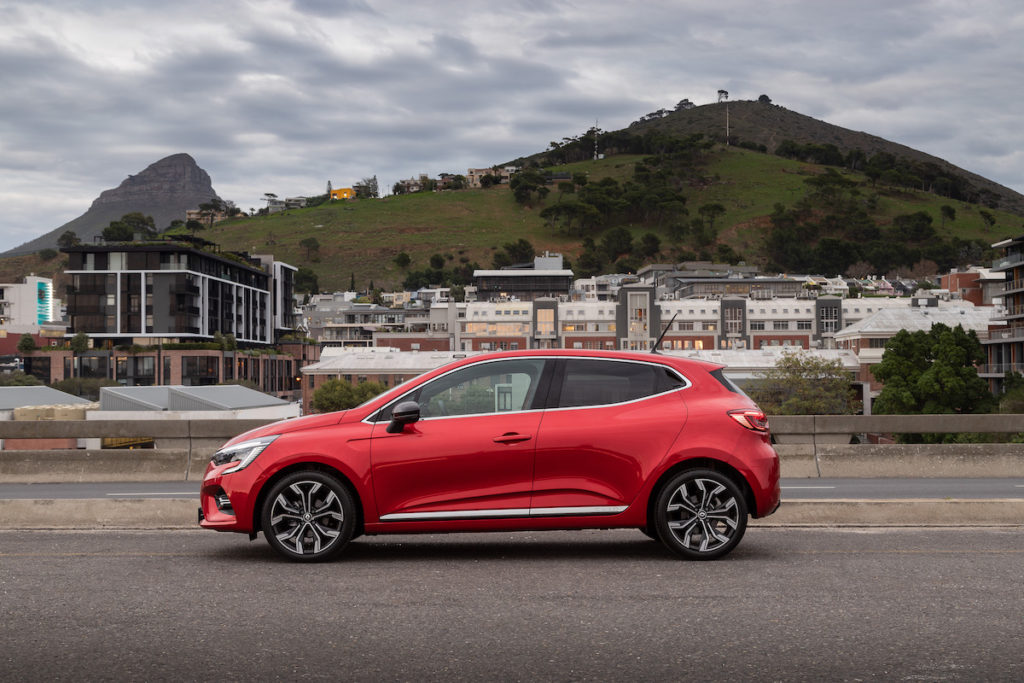 The Renault Clio is a beautiful, stylish hatchback that brings up equal feelings of nostalgia and regret. My dad's partner Gillian had a blue Renault Cio IV when she started seeing my dad. It was called Smurf.
I associate that car with zipping around the city in the summer and with Gill patiently chaperoning me while I tried to get to grips with the road before my Driver's test. I have fond memories of my first road-legal drive by myself to Llandudno Beach in 2019, and a weekend in Elgin with my girlfriend at the start of 2020, when Gill kindly let me take Smurf inland given I still didn't have a car.
Unfortunately, the regretful memory of this special Renault Clio was getting T-Boned on my way to work and writing off the cara bout five hours before I was meant to drive my girlfriend and me up to Arniston for Valentine's weekend. I take comfort in the fact that a potentially fatal crash saw nothing more than me bumping a knee and ending up facing in the opposite direction to which I was turning. My regret is that the accident bought a premature ending to a wonderful era for our family in the fiery French hatchback.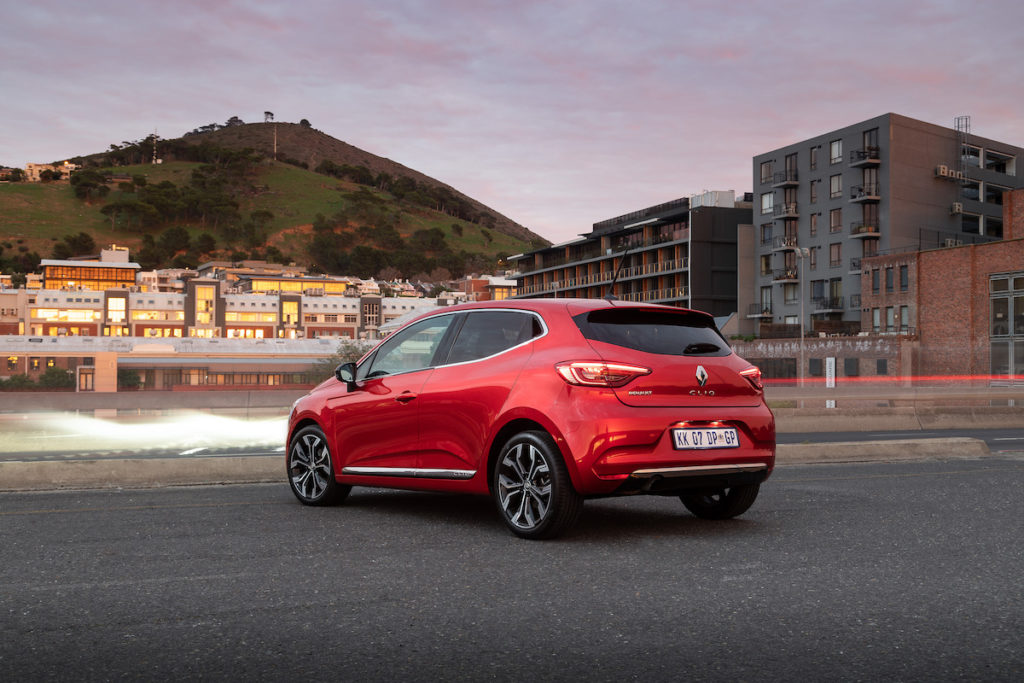 So when Deon Joubert Racing said they had a Clio V available for a week, it was with great excitement and extra caution that I entered the cockpit of the latest generation of Renault's famous hatchback. The Clio V is by no means a new car, having been delayed to South Africa due to Covid 19, and finally hitting the market in early 2022.
I was not going to pass up an opportunity to get behind the wheel though, and in light of Renault revealing the face-lifted Clio for 2024, why not reflect on the driving experience of the latest model as we prepare to receive the next one?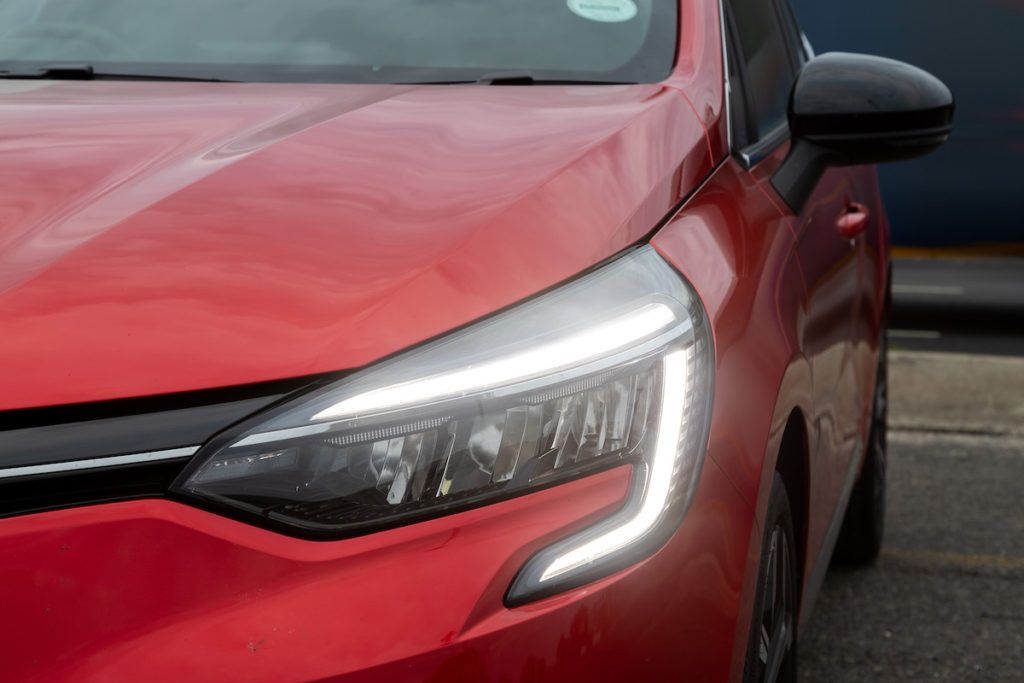 The Clio V Intens presented a distinctive upgrade in exterior styling, and I got the feeling that it finished the job that the Renault IV started when it comes to exterior style. It is also one of those rare cars (for me) that is made to sport the red paint job that it does. It comes in a range of other colours, but none as striking as the "Metallic Flame Red" in my opinion. The Clio V has a sleek, bullet-like exterior which Renault – thankfully – has not deviated from in their face-lifted model, and C-Clamp headlights give the car a mean road-presence.
Related: Small engine, big impressions: Driving the Renault Captur
Inside the Clio V, you find a polished finish that delivers on any stylistic promises made by the exterior; a simple layout and styling with sturdy, quality materials on the steering wheel, seats and door panels. The dashboard boasts a 7-inch infotainment system with Apple CarPlay and Android Auto available through USB cable connection. I also really liked how the gearstick looks.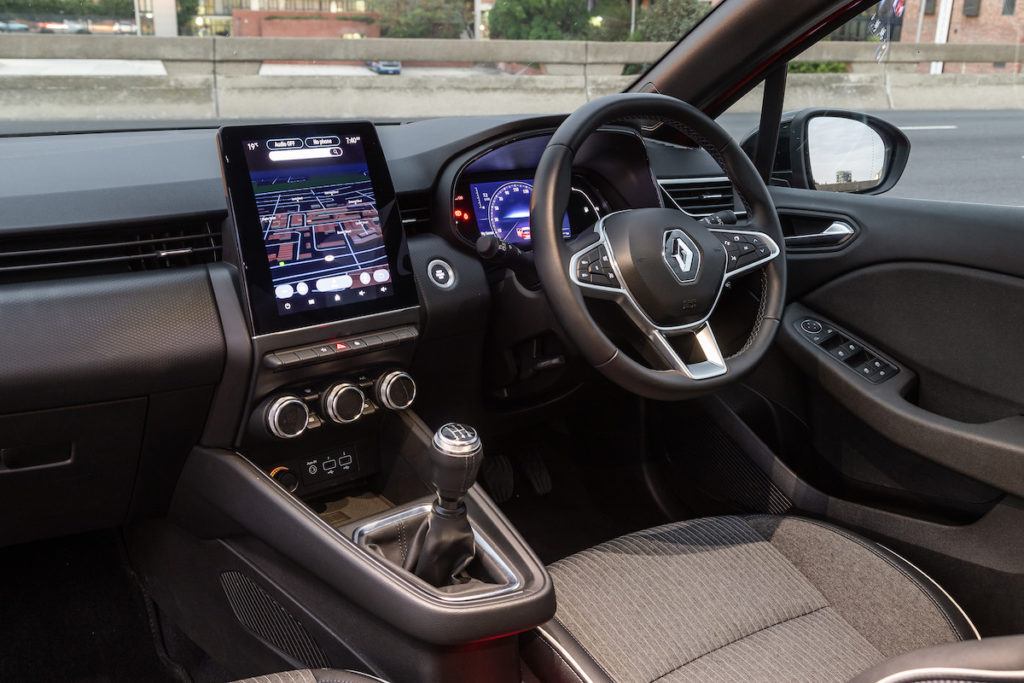 So what of the engine? The Clio V comes with an upgraded 1.0-liter 3-cylinder turbocharged petrol engine that delivers more oomph than those specs may suggest on paper.  74 kW f power and 160 Nm of torque, allow for punchy performance, and paired to a smooth 5-speed manual gearbox, the Clio V remains a very fun and engaging driving experience. The general sentiment, which I must agree with, is that a 6th gear would be welcomed for open-road driving.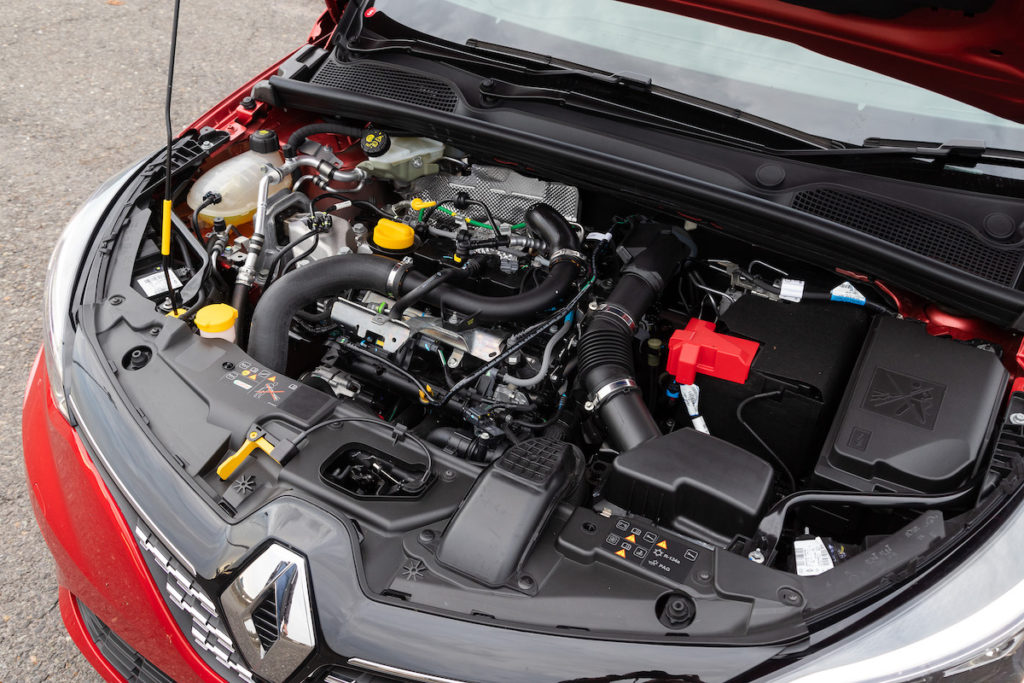 Given the content of our website, my main focus is usually Bakkies and SUVs. It's where my passion lies and I would choose a trail over the highway any day. But getting to nip around town and the Atlantic Seaboard for a week in a hatchback as feisty – and sentimental to me – as the Renault Clio V Intens, was a lovely change up and a reminder of not only why hatchbacks are such a highly appreciated market in the motoring industry, but why the Renault Clio, five generations old, remains as popular as ever.
Clio V range:
Clio V 1.0 Turbo LIFE – R309 900
Clio V 1.0 Turbo ZEN – R324 900
Clio V 1.0 Turbo INTENS – R349 900
Renault Clio V Intens at a glance:
Model: Renault Clio 1.0 Turbo Intens
Price: R364 999
Engine: 1.0-litre turbopetrol 3-cylinder
Power: 74 kW
Torque: 160 Nm
Transmission: 5-speed (manual)
Fuel consumption: 5.7 L/100 km (claimed)
Boot capacity: 391litres