Mark Keohane spent a week in Toyota's stylish urban cruiser, the C-HR, doing just that: some urban cruising.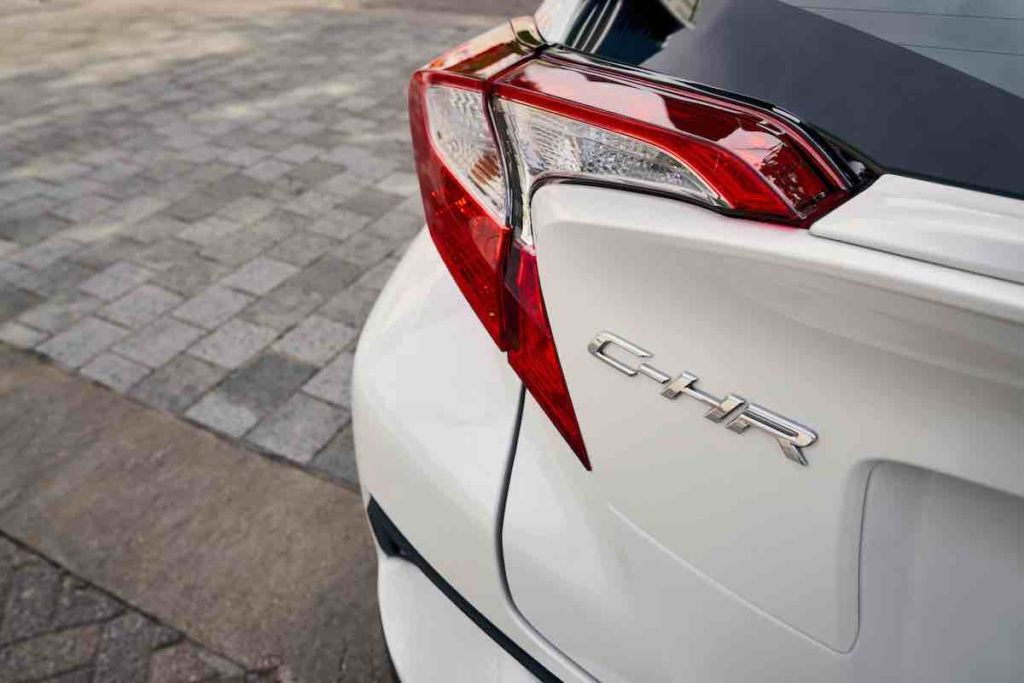 The Toyota C-HR has been on the road for a while now, but this past week was my first experience with the unique, sporty crossover that has become quite popular.
Toyota has always been synonymous with dependability and the C-HR is no different.  The 1.2-litre, 4-cylinder turbo-petrol engine delivers a lively 85 kW and 1885 N.m, with the engine paired to a continuously variable transmission (CVT). A big up for the CH-R, and good news for the fuel-conscious, is an impressive fuel economy. Toyota claim a consumption of 6.4L/100km,  I sat just above 7L/100km. Still impressive, given this was after the car was forced up many a Vredehoek hill.
Related: A wet and wild ride to Cape Point: The Mercedes AMG GLE 53 experience
The handling of the C-HR is one of its standout features. The ride is comfortable and confident, thanks to a well-tuned suspension. Driving the winding Philip Kgosana road to work and battling a wind-struck Cape Town this last week, the car held firm and provided a reassuring sense of security. It is worth noting that for those who prefer a sportier drive, the C-HR may feel a bit relaxed, but that's the trade-off for its remarkable stability and comfort.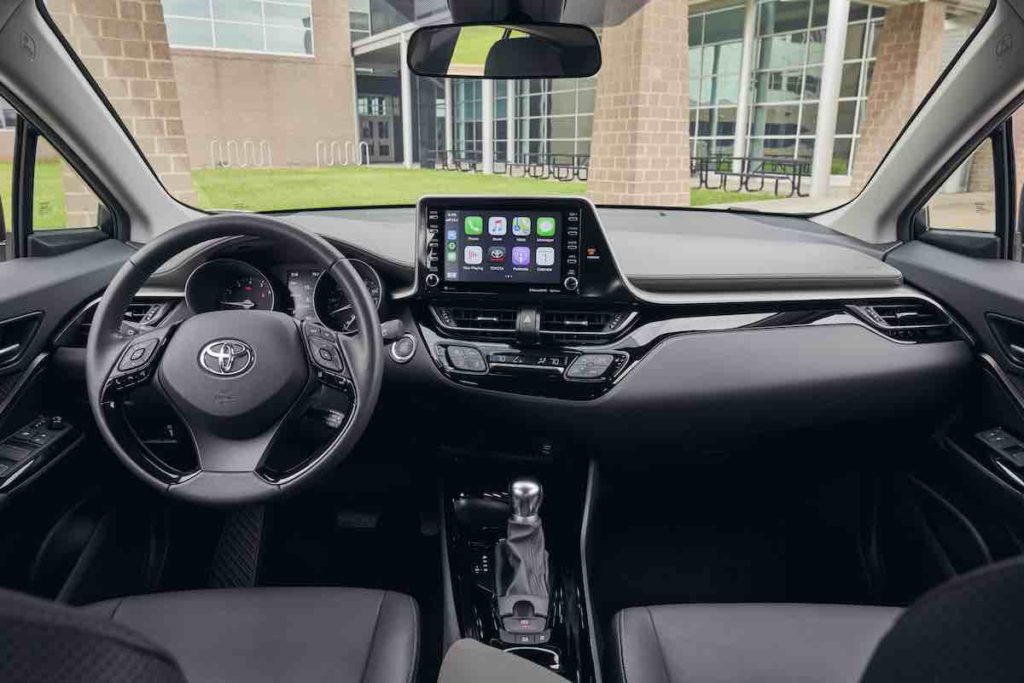 On the inside, the C-HR's cabin is contemporary and comfortable. The seating is well-cushioned and supportive, particularly helpful for longer weekend drives out of the city. The rear space is a bit compact, but it was sufficient for my baby daughter's car seat and a couple of shopping bags. The cargo area is also adequate for a compact SUV, but if you're planning larger shopping trips, it might require some strategic packing.
I found the infotainment system to be user-friendly, coming standard with Apple CarPlay and Android Auto, and allowing us to access our music and navigation aids through voice command. However, a slightly more responsive touchscreen would not go amiss when Toyota do decide to modify the vehicle again.
Safety is paramount in the C-HR, equipped with Toyota's Safety Sense P suite. This includes features like automatic high-beam headlights, adaptive cruise control, and lane departure alert with steering assist. Given much of my weekend driving is spent with my daughter in the car, I'm always very conscious of when a vehicle comes with top-tier safety features.
All in all, I found the Toyota C-HR  be a robust and reliable vehicle that's well suited for a family of our size. It does come with a few trade-offs, but they are minor in comparison to the overall package. Whether it's the daily commute or a leisurely weekend drive, the CH-R was a really lovely little crossover to cruise around in.
The CH-R at a glance:
Price: R565 600
Engine: 1.2-litre 4-cylinder turbopetrol
Power: 85 kW
Torque: 185 Nm
Transmission: CVT
Fuel consumption: 6.4 L/100 km (claimed)
Luggage capacity: 328 litres