By Narina Exelby and Mark Eveleigh
"You don't want to go eastwards, along the coast," said Kathleen Gordon as we stood in the lobby of her property the Heritage Guest House in Alexandria. "You'll have the sun in your eyes and won't see a thing."
Hers was clearly the voice of experience and the logic was incontrovertible. We'd be driving past the largest and least degraded aeolian (wind-driven) coastal dune fields in the Southern Hemisphere… we didn't want to miss a moment of that view.
We chatted for a while over coffee and rusks while Kathleen and her husband Peter filled us in on the sights around their pretty little town, just half an hour from Port Alfred on the R72. "Did you know that Alexandria already had two hotels by the time Johannesburg was established as a village?" she asked. "Ours was the first one, and the other was just over the road."
The hotel itself – which opened as the Alexandria Hotel in 1852 – is a delightful tangle of historic buildings and, after living there for close on four decades, Kathleen and Peter were so enthralling with their portrayal of local history that we eventually dragged ourselves away only with reluctance.
We followed their directions out of town, detouring a little to take in coral tree lined avenues and passing several of Alexandria's numerous churches (there seems to be one on almost every street) along the way. Arriving at Boknesstrand (AKA Richmond) 20 minutes later I turned the Isuzu westwards along the coast past Cannon Rocks and onto a gravel road with spectacularly beautiful views.
Lush green dairy pastures, picturesquely adorned with the occasional barn, fell away towards the coast and, after just a few kilometres, the otherworldly landscape of the great dune-field began to rise on the horizon. These dunes, estimated to total as many as 1600, seem almost too spectacular to be real – like a cinematic Lawrence of Arabia backdrop.
Far from an inhospitable desert, however, this area has sheltered humans almost since the birth of our kind. According to Mitch Reardon's Shaping Addo book, shell middens have been excavated here that attest to a tradition of countless generations of Strandlopers (beachcombers) dating back 100,000 years.
We were passing a section of dunes known as Cape Padrone and then turned into the Woody Cape section of Addo National Park. Reardon's book offered some astounding details about this Algoa Bay area. It is home, apparently, to the largest colony of African penguins (far more endangered even than Addo's rhinos) and a 4,000-strong colony of Cape fur seals. In 2016 it was declared the Bottlenose Dolphin Capital of the World (schools numbering up to 600 have been seen here, in company with up to 2,000 common dolphins). It is arguably the best place in the country to see humpback whales. Between July and September migrating southern right whales pause here to have their calves, boosting still more the diet of the many great white sharks that prowl these wild seas.
The circular drive from Alexandria (doable in less than two hours) was unforgettable but this was clearly an area that warranted more dedicated exploration. We made plans to come back sometime to explore properly. Next time we'd either hit the road earlier, or make the drive in the other direction: we'd spent so much time chatting with our new friends at the Heritage Hotel and falling in love with pretty Alexandria that time had slipped by and we still had the sun in our eyes.
THE DETAILS: Rates at Heritage Guest House start from R350 per person per night. There are rooms of various sizes, from a lovely single room to a very well equipped "flat" that sleeps four. See the website for more details; or email [email protected] or call 046 653 0024.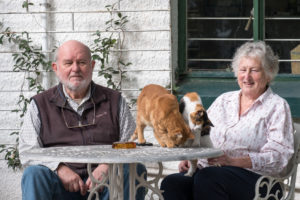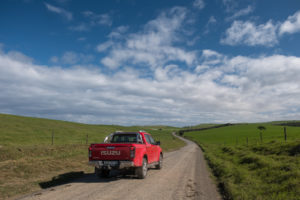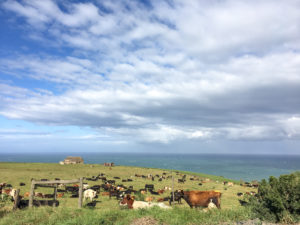 Pictures: Narina Exelby and Mark Eveleigh