By Narina Exelby and Mark Eveleigh
The first rays of the sun are just rising beyond vast tracts of orange- and lemon-groves as I step off the whitewashed veranda at Avoca farmhouse for a stroll along this beautiful section of the Sundays River Valley, near Addo Elephant Park in the Eastern Cape.
I walk past the crenelated two-storey tower that was built by a British settler known in these parts as Uncle Townie. Royal Navy Commander William Herbert Townsend (who was buried here in 1939) built his home in the shape of a ship, pushing a great spekboom bow-wave over the western bank of the Sundays River. It's easy to imagine Uncle Townie rising at dawn to salute his hoisted Union Jack on the "battlements" here in his little corner of the British Empire.
Sunbirds flash through the flowerbeds and as I stop to take in the scent emanating from cascading banks of roses (the main crop here before citrus took over), the clattering call of a giant kingfisher – somewhere down among the shadowy reedbeds – breaks the silence. As I move onwards a pair of mongoose glide ahead of me across the lawns, and along a ridgeline I can see that a large colony of dassies have come out to welcome the sun. It's hard to imagine that this spot (just over 6km from the boundary fence of Addo Elephant National Park) was also once home to vast elephant herds.
In 1998, the Smith family began to develop what is now known as Avoca River Cabins. Initially there were just three cabins perched on a grassy ledge overlooking the avoca – apparently a Gaelic word for the confluence of a river, and which came into common use after poet Thomas Moore wrote about the "Sweet Vale of Avoca" (in Country Wicklow, Ireland). A series of suites, rooms, bungalows and huts have since been added until the property boasts an eclectic and charming choice of accommodation. There's really something for every taste and budget, from simple but lovely "Mud Huts" (R400 per night) to "Treetops", a four-sleeper timber chalet (from R1400 per night). There's the six-bedroom Uncle Townies farmhouse (R700 per room per night) and The Castle, a three-bed, self-contained flatlet (R1100 per night). There are also several swimming pools, a playground, kayaks…and more paradisiacal braai-spots than you could ever ask for. Despite the introduction of tourism this remains a working farm and along with the lemon and orange harvesting, farm-style country hospitality lives on in the dining room in the form of South African specialties.
Most people use this area primarily as a jump-off point for Addo Elephant National Park or for some of the many other activities in the area – including 4×4 trails, hiking in Zuurberg, horse-riding, kayaking, mountain-biking and Adrenalin Addo (Africa's longest double zip-line).
It's a mistake to zip fleetingly through such beauty, however, and once you've taken a couple of days to explore Sundays River Valley you're sure to want to take time to soak up the blissful backcountry appeal in what might be South Africa's prettiest valley. Sometimes it's a mistake not to take time to stop and smell the roses.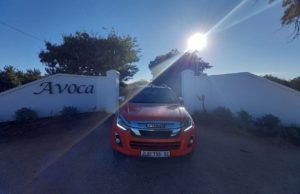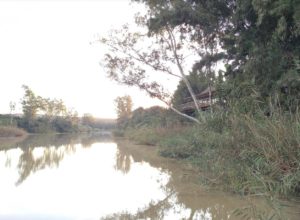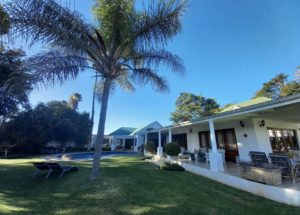 Pictures: Narina Exelby and Mark Eveleigh