Jaguar's new F-Pace – where grace meets pace.
One of the key USPs the F-Pace has in its favour is that it doesn't try too hard. It doesn't need to show off with over the top gaudy styling details, it simply 'is'. There's no optional kit that'll make it look like it's part of an extreme reality makeover show, the most you're going to get is the Black Exterior Pack which adds high-gloss black finishes that make it look bigger and more self-assured. It's the Anthony Hopkins or Meryl Streep of SUVs; it doesn't need to look outrageous to prove it's good at what it does.
Julian Thomson, Jaguar Design Director, said: "The new F-PACE is dynamic and assertive with an elegant stance on the road – it represents a significant development of Jaguar design language. The heightened luxury and attention to detail inside the F-PACE with seamlessly integrated state-of-the-art technologies ensure both driver and passengers feel a real sense of occasion whenever they get in the vehicle."
NEW
F
ACE
The bonnet is new, gone are fussier creases and styling cues, 'in' is a wider power bulge that makes it look much bigger. The grille is bigger than before, with a new bumper and redesigned air intakes. Headlights are slimmer, new are all-LED quad headlights with the signature 'Double J' daytime running lights. The rear headlights now feature the double-chicane graphic first debuted in the electric I-Pace, and the bumper has been redesigned.
F
RESH INTERIOR
To quote Jaguar the new interior is reflective of "heightened luxury, enhanced connectivity, greater serenity and refinement" and the cockpit has a greater focus on the driver. New technology is the 11.4-inch curved-glass HD touchscreen with new Privi Pro infotainment system. The Cabin Air Ionisation programme uses Nanoe technology to catch ultra-fine particles by selecting the 'Purify' button.
Adding a wider cushioning area to the seats, and moving the window switches from the top of the door down to a reasonable spot within arms reach have upped passenger comfort. The new drive-selector has gone very British and gets finished in cricket-ball stitching.
EF
F
ICIENT ENGINES
The F-Pace gets new diesel, petrol and PHEV engine options. The diesel engines are a 2.0-litre four-cylinder producing 147kW, or a 3.0-litre inline six-cylinder Ingenium engine that returns 221kW and 700Nm!
A 2.0-litre four-cylinder turbo petrol produces 184kW and 365Nm. While the PHEV model will feature a 2.0-litre petrol its performance is augmented by a 76kW electric motor bringing total power to 297kW and 640Nm. Jaguar claim a 53km range in PHEV mode, if you live close to work you could theoretically get there and back without needing to recharge.
The F-Pace will only have an 8-speed auto for all engine derivatives; AWD is standard too with Intelligent Driveline Dynamics that delivers rear-wheel-drive based performance by varying torque to individual axles. All models get Jaguar's latest Drive Control with Comfort, Eco, Rain-Ice-Snow, and Dynamic driving modes.
F
UTURE TECHNOLOGY
There are plenty of everyday tech features in the new F-Pace, though a few stand out from the crowd. The Software Over The Air feature has embedded dual-SIM technology and two LTE modems. This should mean that connectivity is not going to be an issue as all network providers are roamed for the strongest signal, so media-streaming and downloading SOTA updates at the same time won't be an issue.
New to the segment is Active Road Noise Cancelling technology, a super-smart system will detect road noise and emit a 'corrective' noise to cancel it out.
The aluminium-intensive architecture uses recycled aluminium from closed-loop manufacturing for greater sustainability and is an important contribution towards Jaguar's journey to Destination Zero, a world of zero emissions, zero accidents and zero congestion.
The new Jaguar F-Pace is scheduled for South African launch early 2021 and pricing will be announced closer to the time. Customers can choose from S, SE R-DYNAMIC and HSE R-DYNAMIC trim levels. Also optional on all models is the Black Exterior Pack.
READ: South African Guild of Motoring Journalists names Jaguar I-Pace as Car Of The Year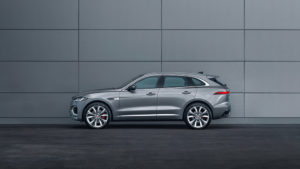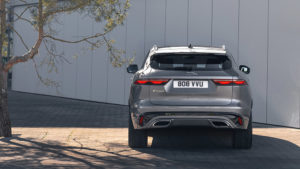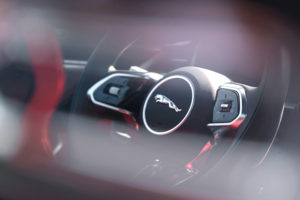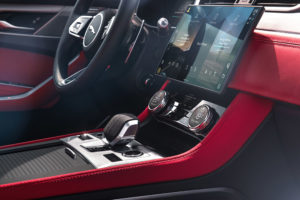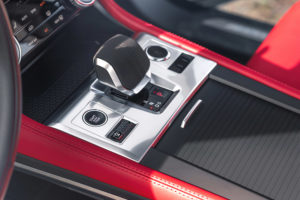 -END-