After completing an off-roading basics and recovery course, Oliver Keohane reflects on the importance of formal 4×4 training to any person intent on taking to the trail.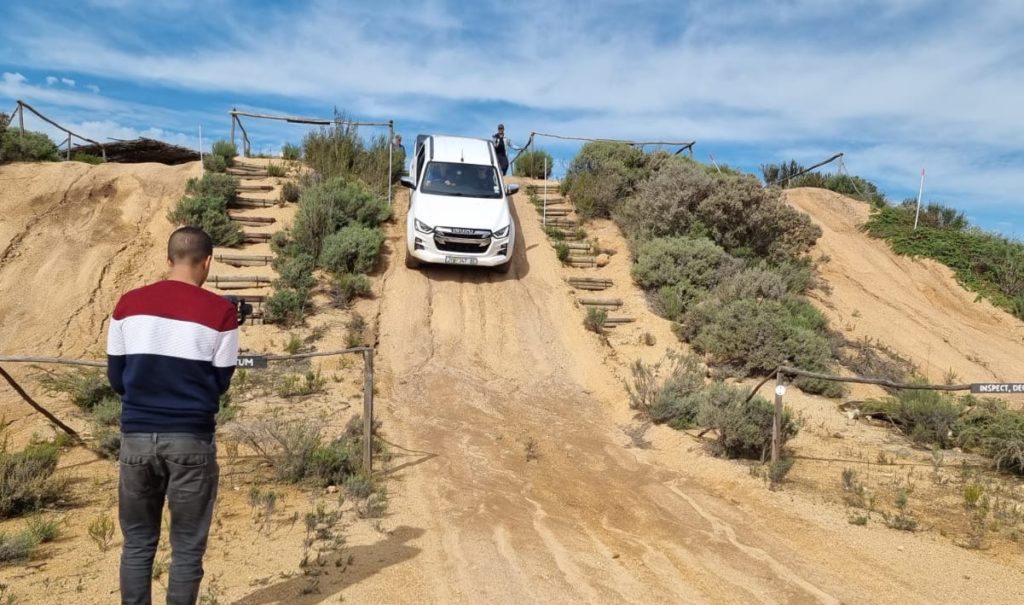 About a year and a half ago my friend and I took two old Land Rover Defenders to hit the trails out at Imhoff Farm. I was behind the wheel of a Puma 90, my mate was driving his 110 pick-up. Same engine.
We had our cars filled with other friends and the fact that we got through about four technical obstacles before realising we may be out of our depth can be credited to the iconic capabilities of the old-school British off-roaders at our disposal and not so much any innate driving ability that either of us possessed.
My experience back then was limited to gravel roads, the knowledge of a low-range gearbox, and the belief that the BF Goodrich tyres could probably handle most scenarios. Some formal schooling was in order.
So for over a year I scoured the web, watched YouTube videos and chatted to drivers with experience in the field. Finally, the opportunity arose to do a proper 4×4 entry-level course covering all the necessary basics and recovery methods. My colleague and I were lucky enough to receive one-on-one training from Francois and Trevor who started All-Terrain 4×4 nearly 20 years ago.
The All-Terrain facility is nestled above the beautiful Zevenwacht Wine Estate in Kuilsriver, but before you take the winding gravel road up from the restaurant to the training course, you're sat down for a two-hour classroom session.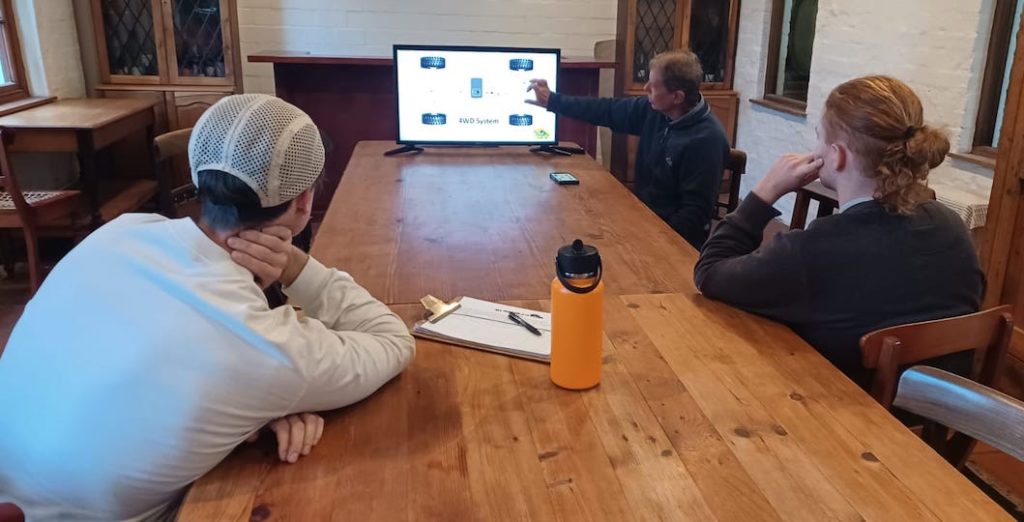 During the morning we were taken through a theory session that covered both the principles of off-roading and the mechanics of 4×4 vehicles that allow them to perform in the way they do. Approach, departure and break-over angles, locking differentials, different types of suspensions and, most importantly, tyre pressure and type! We were also sent a 30-page PDF detailing everything, so what I've mentioned just brushes the surface.
The afternoon was spent applying this theory.
Our machine for the day, thanks to Deon Joubert Racing and ISUZU Motors, was the latest ISUZU D-Max LSE 4×4. Fitted with 18-inch General Grabbers and boasting a 3.0L turbo-diesel engine that churns out 140Kw of power and 450Nm of torque, the bakkie was more at home on the rocks of the training facility than the N2 that got us there.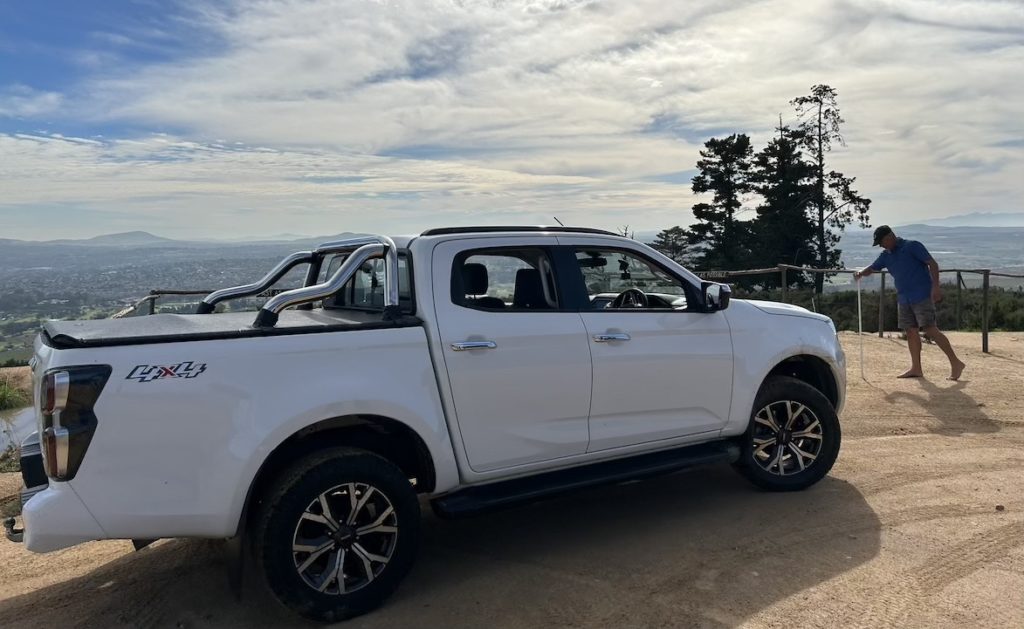 Most 4x4s on the market are never taken off-road, and it is a crime given the structural and mechanical genius that goes into making them.
Related: ISUZU and Arctic Trucks collaborate on new D-Max AT35
The training began with demonstrations of the vehicle's performance over tough terrain when driven in two-wheel high range, four-wheel high range, four-wheel low-range and then low-range with the rear differential locked. Given the technology available in the D-Max, as is the case with nearly every bakkie competing in the modern market, we were able to test out the traction control feature and then later on the hill-descent assist.
This sort of tech does not come with many of the classic off-roading cars, but given the right driving techniques, it is also not essential, as we were shown in Trevor's old Prado – which at 450 000km is still eating up rocks and ruts with ease.
Now familiar with the inner workings of a 4×4, my colleague and I were taken up and down some steep hills, made to drive through a side rise and then put to the test on the full obstacle course. One of us drove, one of us spotted – helping the other pick a line and stick to it. After completing the first round we swapped roles.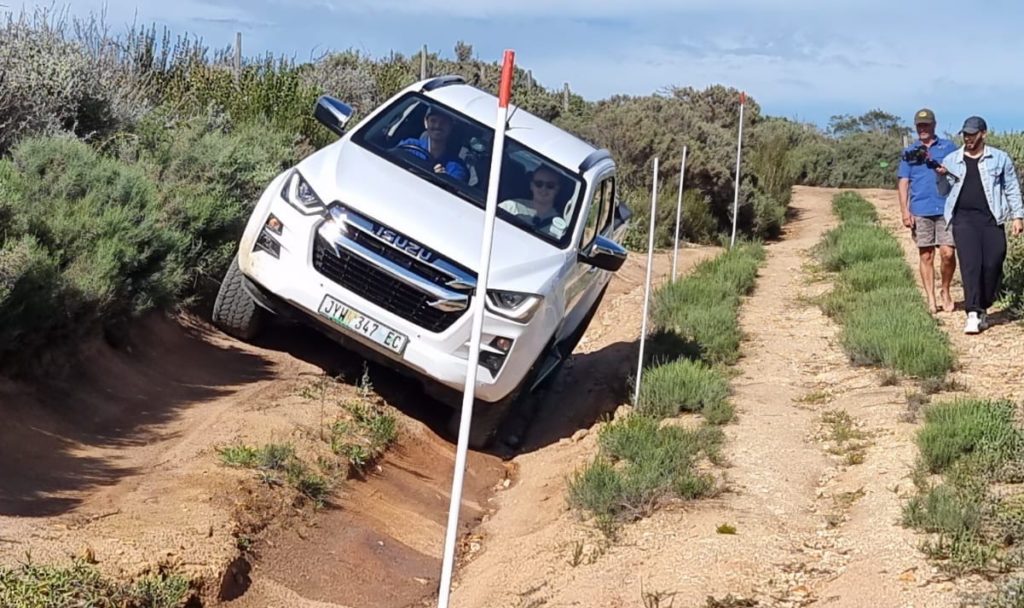 The training was capped off with demonstrations on how to safely rescue another vehicle. This included identifying viable recovery points on the car, using kinetic and towing rope, how to safely communicate between the two vehicles' drivers and what drive modes to engage when doing a recovery.
All-Terrain offers various packages, which can be found here, ranging from comprehensive off-road training to specialised courses. But fundamentally they educate you on how a 4×4 works and what the immense capabilities of these vehicles are. Then they let you put that to practice.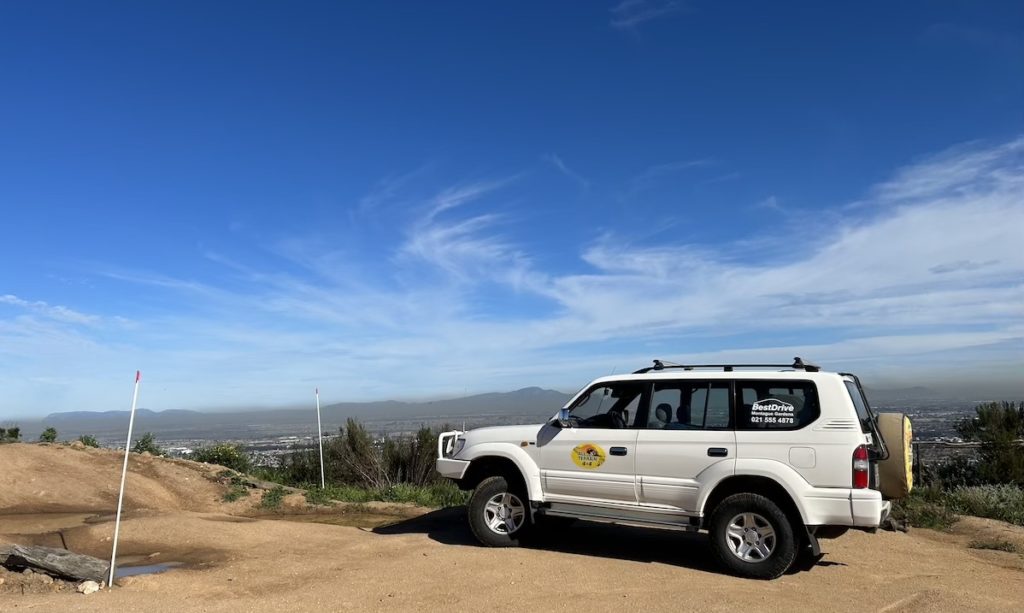 It was reinforced to us over the day that the formal training is just the beginning of a life-long learning process, if you are to commit to adventuring off-road. "As slow as possible, as fast as necessary" is the moniker at All-Terrain, and it's a good starting point; one which speaks to the ethos of off-roading and one which you appreciate that much more once you've been given the proper training.
If you own a 4×4, if you're interested in off-roading, even if you just want to be a safer, more capable driver, doing an off-roading course that covers the basics is an invaluable experience, that you will carry with you for life.
View this post on Instagram