Isuzu's second-generation MU-X, refined in both style and build, is a strong competitor in the leisure-SUV market, writes Oliver Keohane.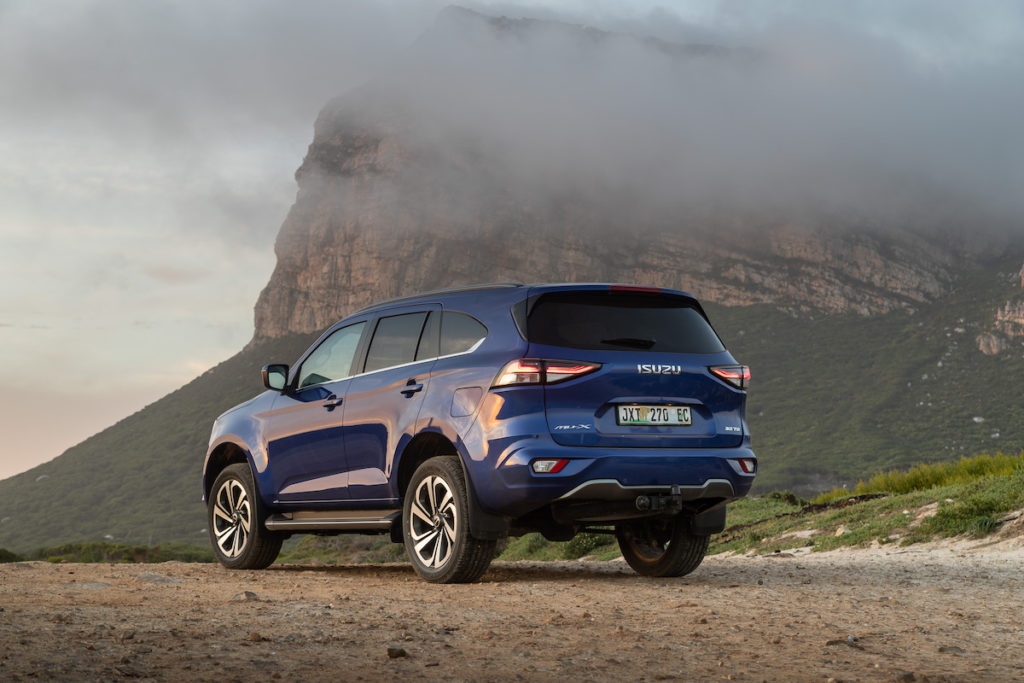 MU-X 3.0TD Onyx 4×4 at a glance:
Price: R860 500
Engine: 3,0-litre, four-cylinder, turbodiesel
Transmission: Six-speed automatic
Power: 140 kW @ 3 600 r/min
Torque: 450 N.m @ 1 600 – 2 600 r/min
Related: Driving impression: Isuzu mu-X 1,9 LS 4×2
Isuzu's new MU-X, despite being released at the very end of 2021 – allowing us to get familiar with the SUV for nearly two years now – is still in the infancy of its new-generation. The first MU-X was released in 2013 and sold (very well)  up until the end of 2021. Close to two years into the life-cycle of its next generation, how does the MU-X fare against segment competitors?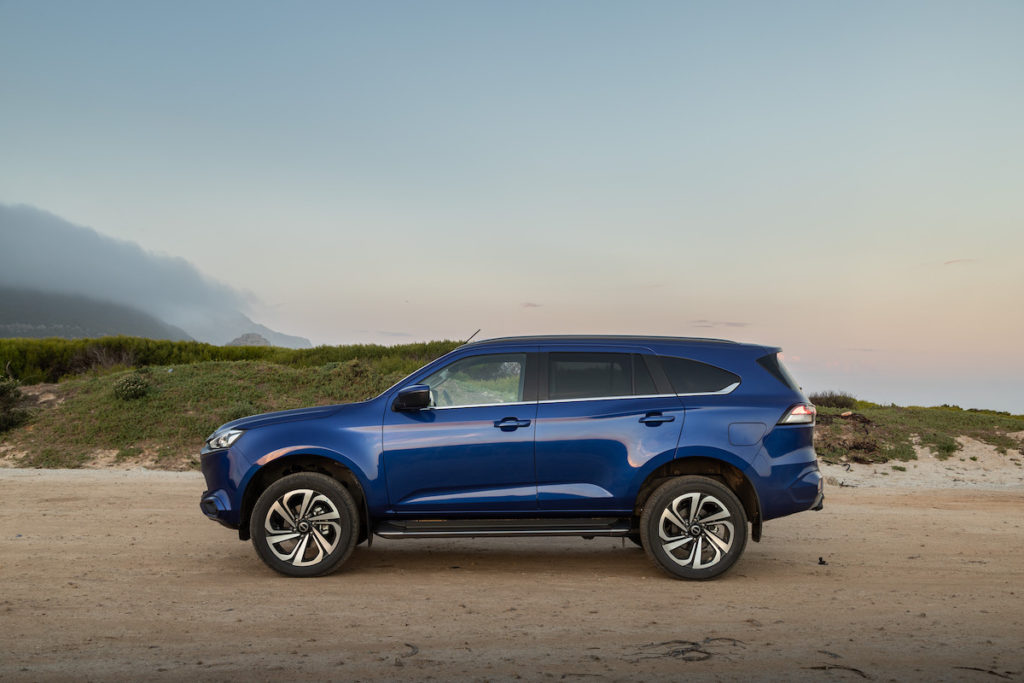 Sharing similar styling cues to the D-Max bakkie – the other sibling in Isuzu's two-child passenger-car offering – the new MU-X comes in far bolder than its predecessor.
Arrow-shaped Bi-LED headlamps with Daytime Running Lights complemented by the new MU-X badging and LED taillamps  give the big SUV a fresh style, while the body design remains streamlined despite its notable size. I had the luxury of driving the top-spec Onyx 4×4 derivative, meaning 20-inch alloys do their bit in adding to the overall look.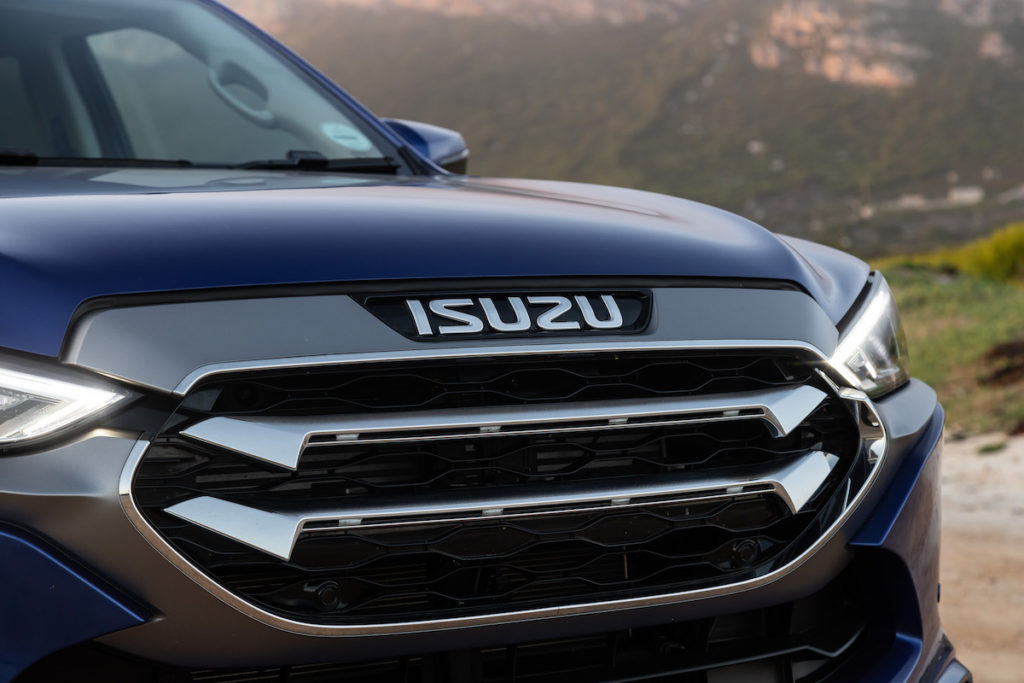 As with the D-Max bakkies, the MU-X wins big points, at least from me,  for cabin convenience. You are never short a place to store your coffee cup (12 cupholders throughout, to be exact) and there is ample space in all three rows thanks to a 915mm increase. Other convenient additions include six power outlets, 12V sockets, and a 220V power socket. The 9-inch infotainment system is Apple CarPlay and Android Auto compatible.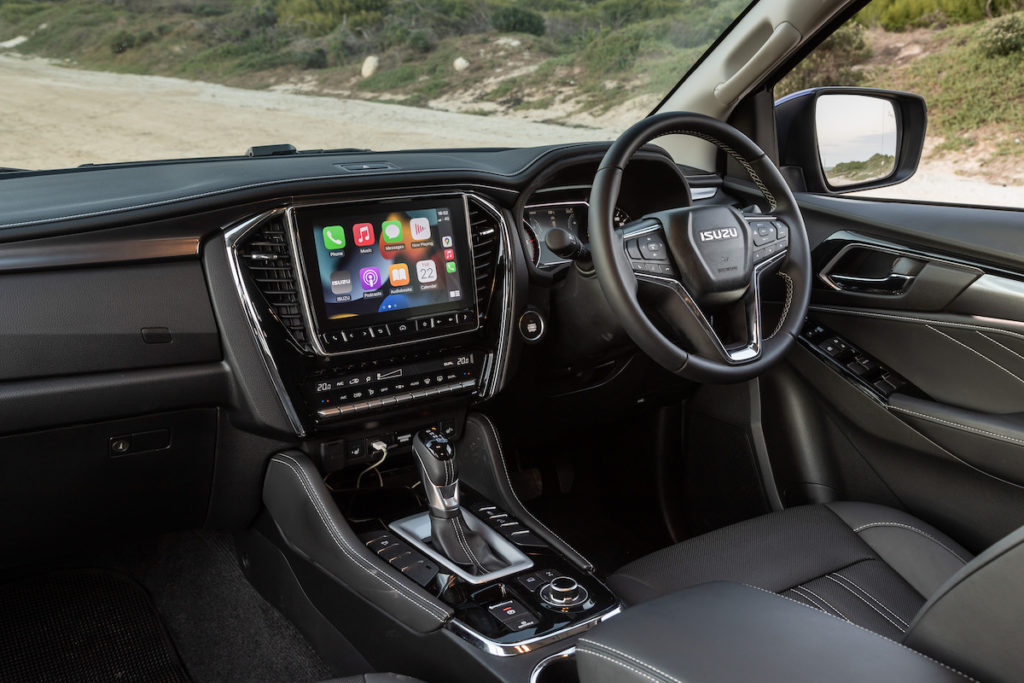 The base model LS is offered in both 4×2 and 4×4 while the mid-level LSE will only be available in 4×2 and our machine for the week, the top-of-the-line Onyx,  comes only in 4×4. All three trim levels share the the same 3,0-litre turbo-diesel engine, pushing out 140 kW and 450 N.m of torque (up 10 kW and 70 N.m) and paired to a six-speed automatic transmission.
Related: Driving impression: Isuzu D-Max extended-cab 3,0L 4×4 LSE
I have a massive spot for the agricultural feel for the D-Max bakkies, which drive like they were actually tuned for gravel, rather than tar. The target market for the MU-X may feel differently, and luckily Isuzu's SUV offers a more refined drive than their bakkies!
The MU-X is most comfortable on the open road though, with the drivetrain more than capable at constant speeds, adept at overtaking and comfortable in cruising. While the engine has been refined, and mated very well to the six-speed transmission, the car can feel a bit tired when asked to respond to quick throttle inputs over shorter distances.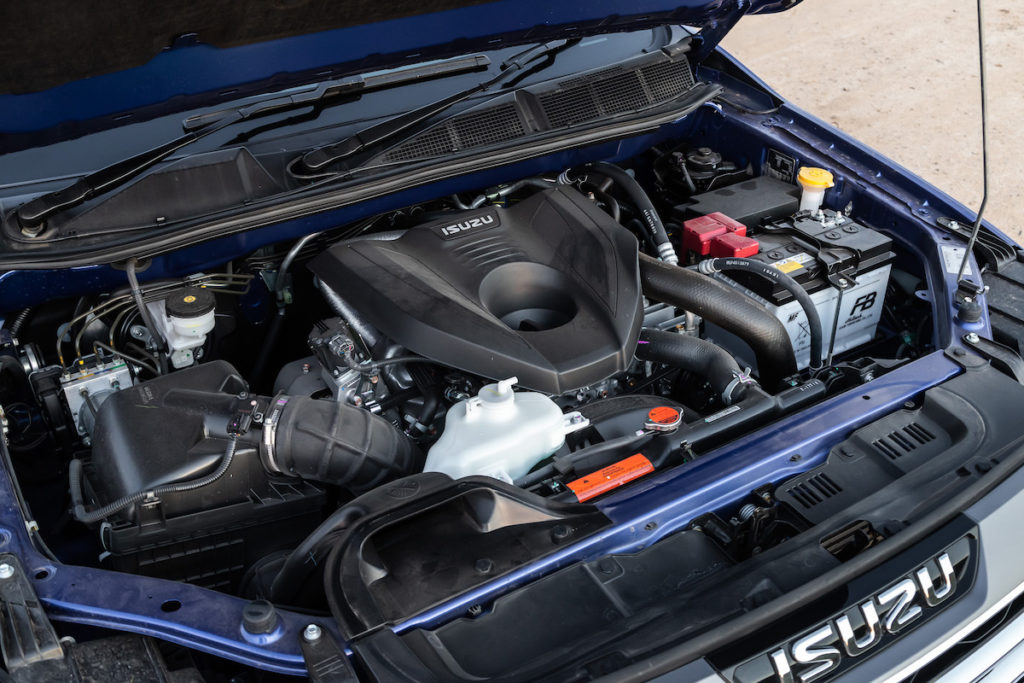 I managed to return an average fuel economy figure of 8.9L/100km, slightly higher than Isuzu's highly competitive claimed figure of 7,6L/100km, but there is something to be said of the high revs necessary for getting around town, and perhaps on more consistent stretches of flat and open road that figure could get closer to the manufacturer's claims.
The MU-X offers a stable. secure drive on the road, with more than enough power for your daily commute and thankfully a lot less engine noise than previously. The 4×4 models are also well equipped for ventures outside of work and the city, with selectable four-wheel-drive and a rear differential lock .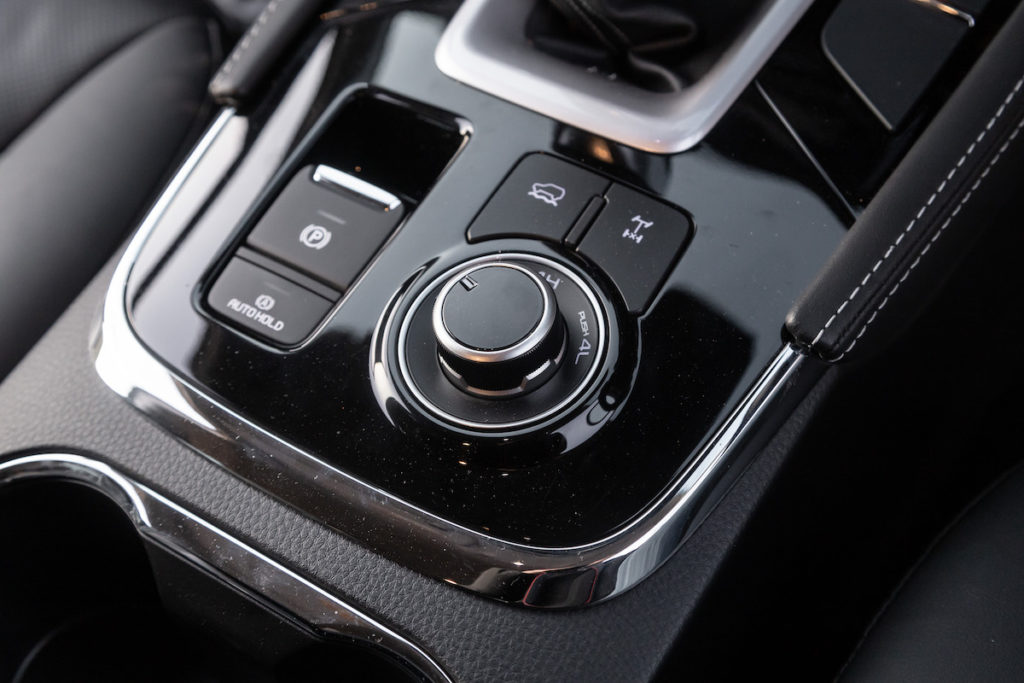 Safety has been a massive priority for Isuzu in the production of their latest SUV. All MU-X models come with eight airbags, including a centre airbag (a first in its class), designed to deploy from the left side of the driver's seat to prevent any contact between passengers' heads.
The Onyx model incorporates the latest IDAS (Isuzu's Intelligent Driver Assistance System), a comprehensive suite of both active and passive safety features including autonomous emergency braking, forward collision warning, lane departure warning, lane-keeping assist, and driver monitoring, among other advanced functionalities.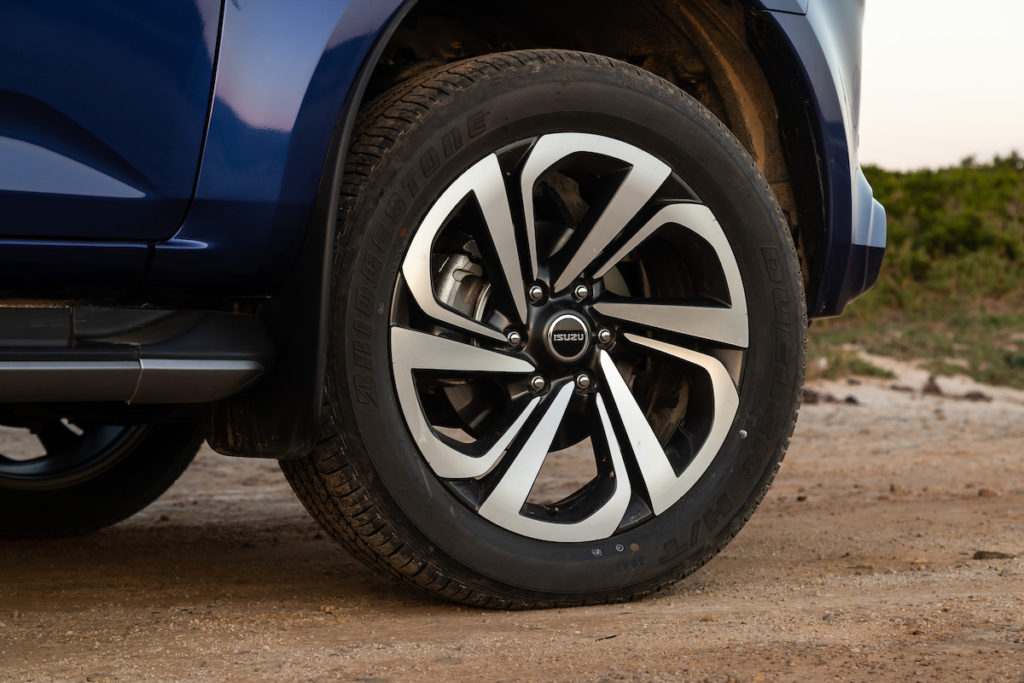 The second generation MU-X sees a significant improvement in both styling and ride quality, offering a safe and secure driving experience, that prioritises functionality and utility. Having made the necessary adjustments to styling and comfort Isuzu has positioned the MU-X as a strong competitor in the leisure-SUV market, offering buyers quality variation to the Toyota Fortuner and Ford Everest.