Toyota's second-generation Fortuner has been happily selling away for seven years, but recently underwent a facelift to welcome in some minor changes. Oliver Keohane spent a week in the updated SUV.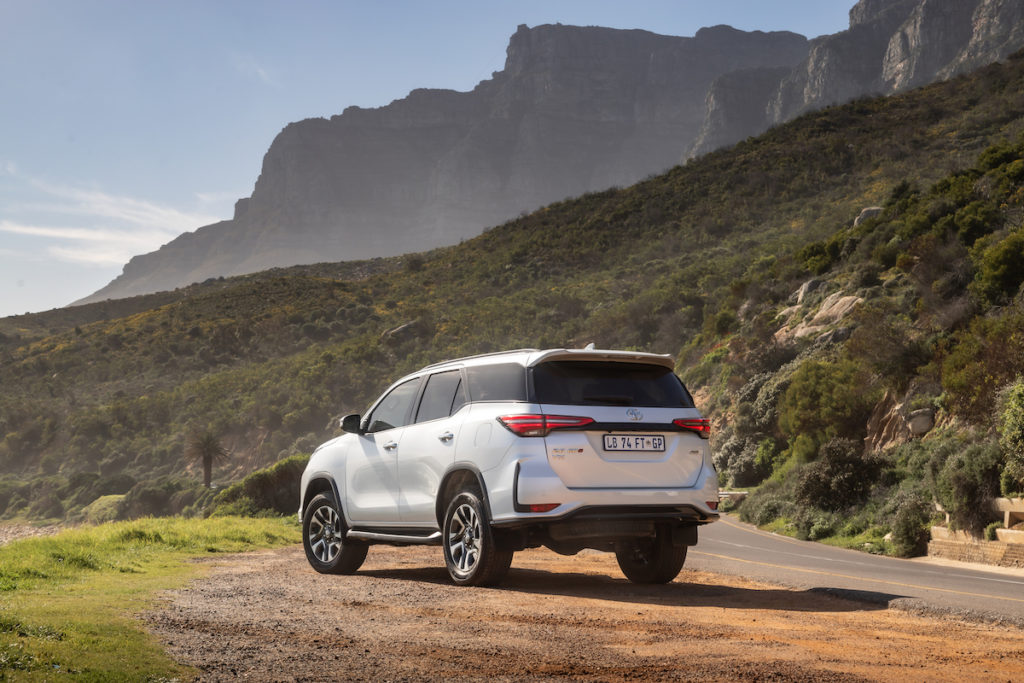 Context
Toyota's formula has always been pretty simple; combining timeless design cues with trustworthy drivetrains and premium capability. The latest Fortuner, which is not actually that new a car, remains true to this ethos of simple and refined performance delivery.
I say "not that new a car" because while Toyota's rivals have begun to release their next generation vehicles, we're only expecting to see a new generation of Fortuner in 2026.
The Japanese manufacturers remain steadfast in their ten year cycles. Toyota's vehicles only undergo significant changes every ten years, with facelifts happening at staggered intervals within that decade. What we are currently driving is the second-generation Fortuner, introduced in 2016, and since given two facelifts – the last of which it received earlier in 2023.
Testament to the quality of the design and engineering department is that this by no means feels like a vehicle that first debuted seven years ago, though there are minor details that suggest you are not driving a next-gen car. Small qualms though, and more on that later.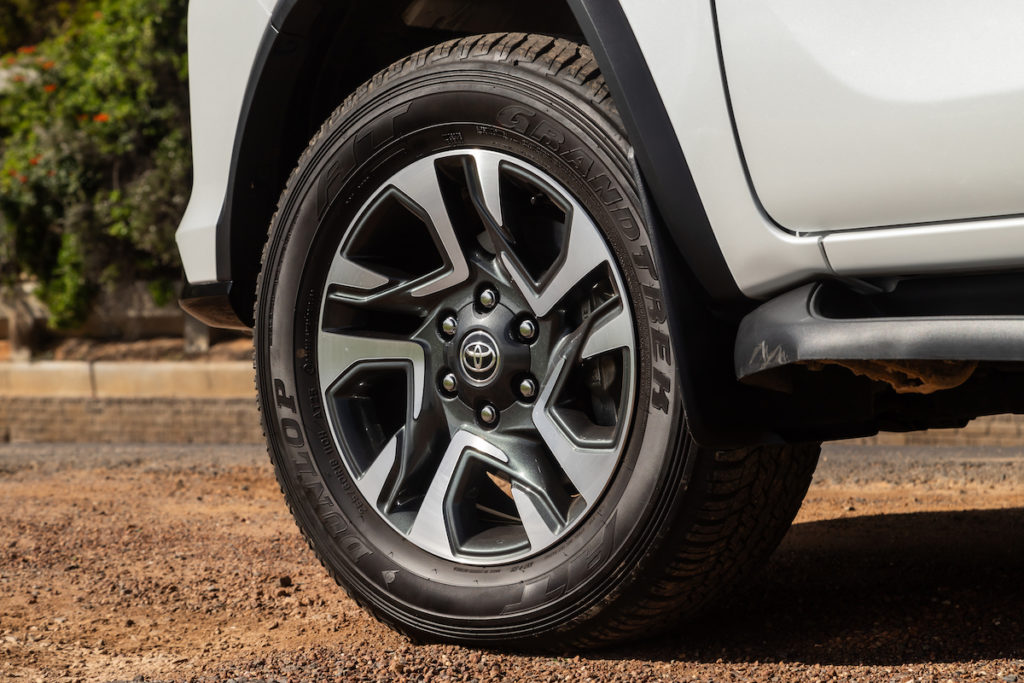 What is new on the Fortuner?
Primarily, aesthetic enhancements. And essentially, just on the outside. Nevertheless, Toyota's design department, as they often do, has got it right (mostly). Inside, the only change is the introduction  of the two-tone leather seats to the 2.8L models, which I'm personally not a huge fan of. I just don't think the maroon contrasts the black leather very well.
The infotainment system is unchanged, with an 8-inch digital centre display housing Apple CarPlay and Android Auto connectivity when a device is plugged in via a USB slot.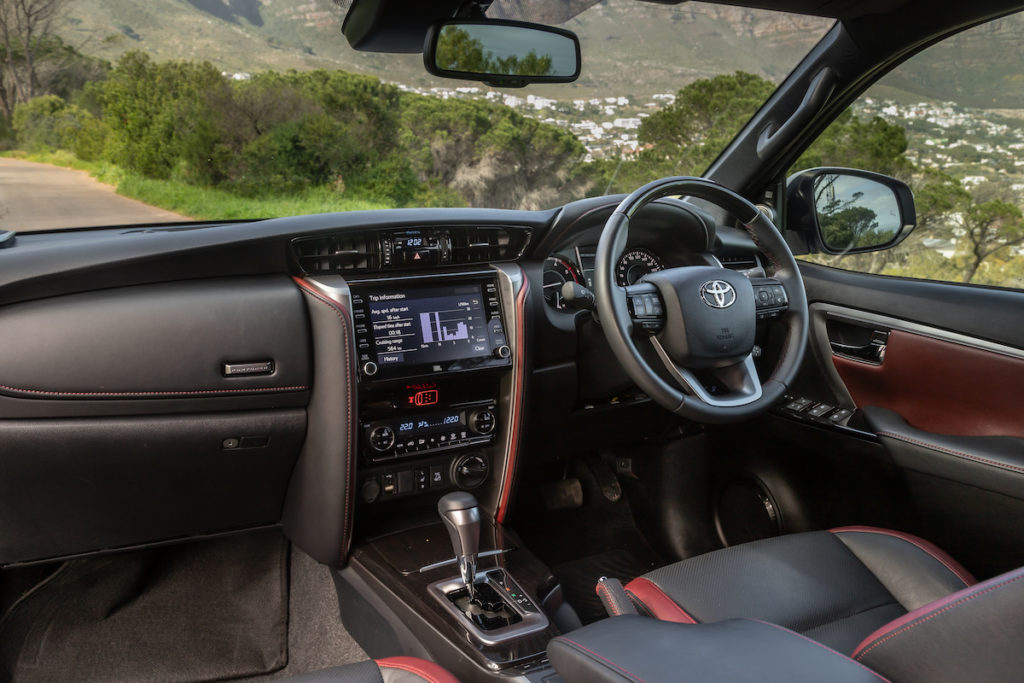 But outside, the new "Catamaran-styled" shape with a brand new face gives the Fortuner a reinvigorated road presence. The face of the Fortuner comes styled with new LED headlights and a re-designed grille, while progressive indicators giving the car a necessary contemporary finish. The SUV's impressive body also rides on new 18-inch alloys.
Selectable four-wheel drive modes remain in the 4×4 variants, with Toyota's trusty traction control system, rear-diff lock and four-wheel high and low range transmissions doing as a good a job as ever.
The engine options, however, are unchanged for the 2023 model, with the power and torque outputs of both the 2.4-litre and 2.8-litre 4-cylinder turbodiesel motors remaining the same.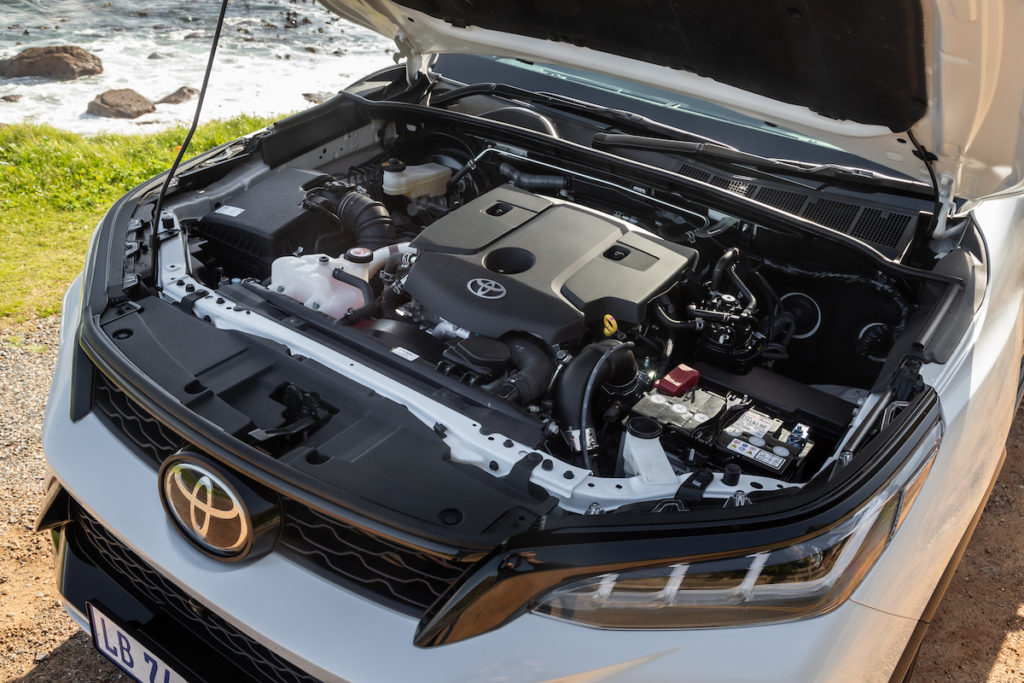 The Fortuner is available with either a 110 kW/400 Nm (2.4L) or 150 kW/500 Nm (2.8L) engine, and you can choose between 4×2 or 4×4 options. I was fortunate enough to test out top-spec 2.8L GD-6 4×4 VX. The manual transmission is only available for the entry-level 2.4L 4×2 variant, while all other versions come with a 6-speed automatic transmission.
Related: Why the Next-Gen Everest Wildtrak is a wonderful addition from Ford
These performance figures are still pretty healthy numbers for a seven-seat off-roader, but having driven Ford's recent range of Next-Gen Everests, one can feel the difference between a facelifted vehicle and an entirely updated model. Ford's bi-turbo 2.0L engine puts out 154 kW and 500 Nm, so while the Fortuner matches it for power output, Ford's ten-speed automatic transmission does make for a more consistent and refined drive, with a smoother transitions throughout the gear range .
With this being said, we'll only see the third-generation Fortuner in 2026, so it is hard to compare. While the Everest and Fortuner have historically gone head to head,  Ford has also begun to position the Everest as a more direct competitor to the Toyota Prado, a new model of which has just been announced for 2024. So perhaps comparisons will be more welcome between those two vehicles next year.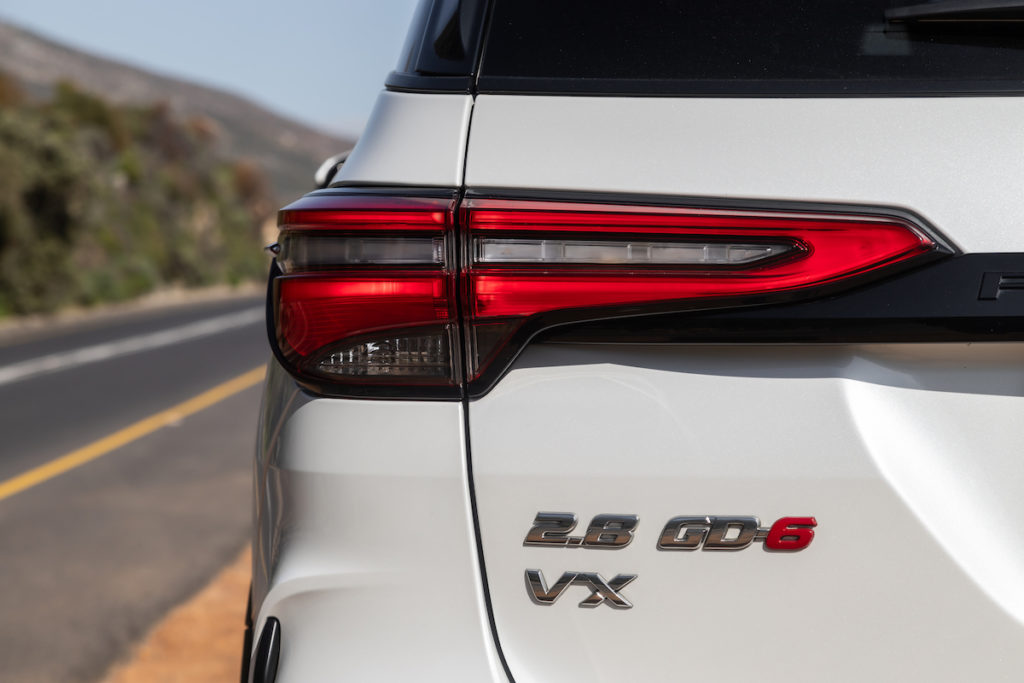 Why is the Fortuner significant?
People love Fortuners, quite simply. In fact, they love them so  much that as of March 2023 one in every four SUVs sold was a Toyota Fortuner. So the significance of the vehicle cannot be overstated.
Why is the facelift significant? In a fast-moving market, it was quite necessary, and Toyota has done a great job in its latest offering of a fiercely capable, family friendly off-roader dressed in a luxury outfit.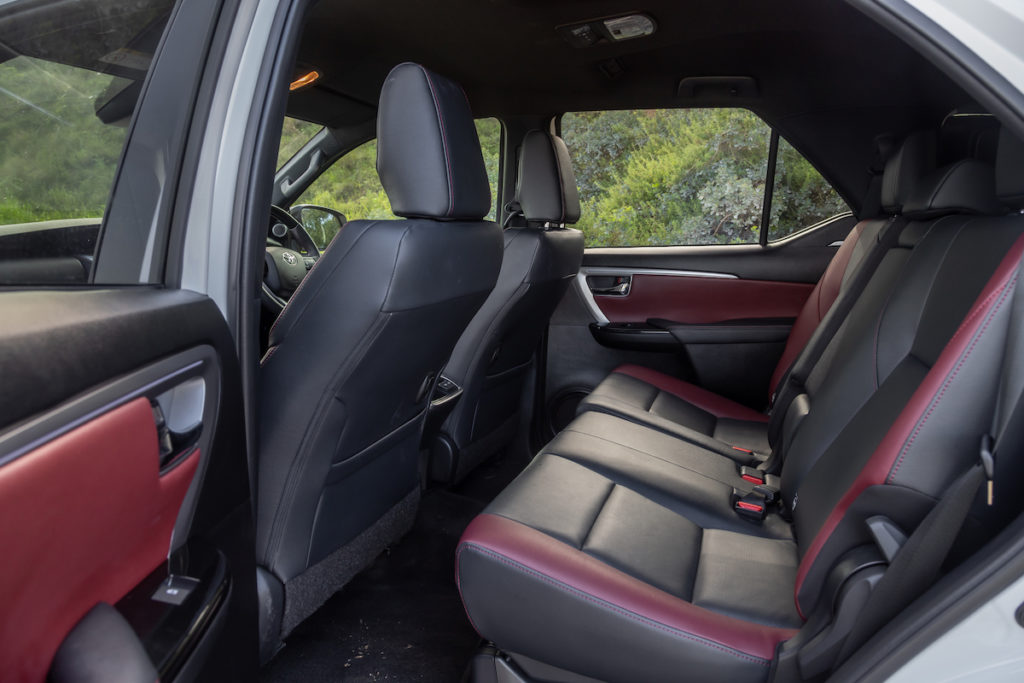 You've got seven seats, done up in premium leather, sitting on top of a ladder-frame chassis equipped with double-wishbone axels and a rear-diff lock. The Fortuner, since it began its life in 2006, has sold as a meeting point between everyday utility and family-centered overland expeditions, and the recent facelift represents a stylish continuation of the core ethos of the vehicle.
What is the Fortuner like to drive?
Nice. The Fortuner offers a confident, sturdy drive, without being too stiff on the road. Its a tough art in balancing off-road capability and on-road comfort, but Toyota has done a good job in making a vehicle that is based on a bakkie into a wagon that drives comfortably.
I did find the gear shifts to be a bit more noticeable than I expected, especially at lower ratios, but again, this is coming off having experienced an entirely revised drivetrain from Ford. It would be nice to see a little less cabin noise and a smoother transmission when the next generation Fortuner hits the market, but the SUV still retains good drive quality.
For a car of its size, the Fortuner offers a confident and stable drive; comfortable in corners, with accurate steering and great grip on the road.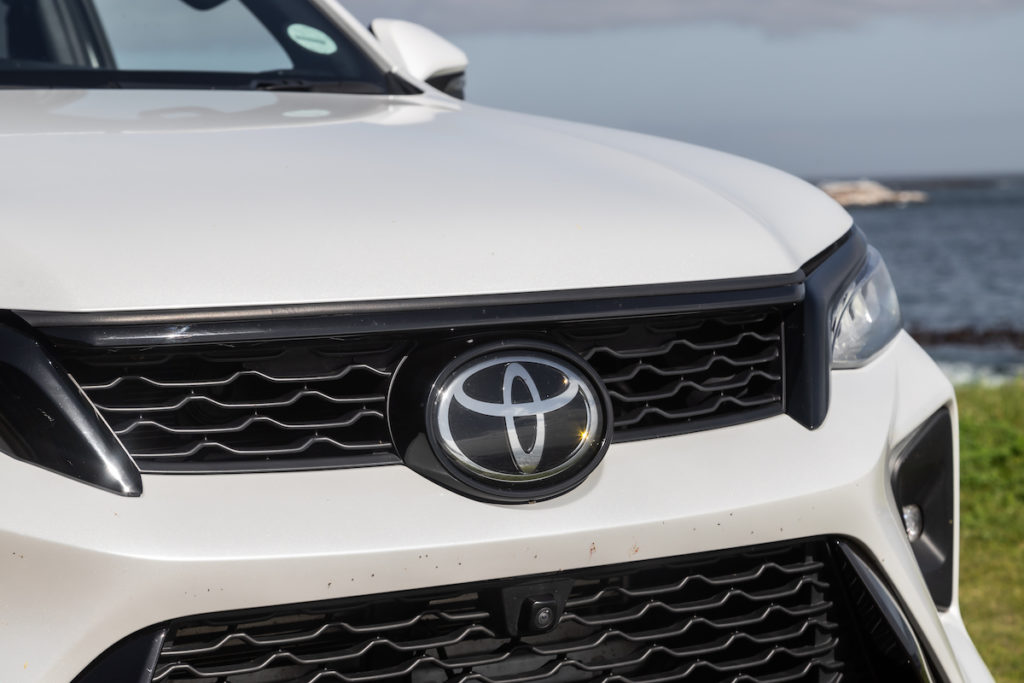 Verdict
The facelifted Fortuner does not deviate from Toyota's style. Minor, necessary aesthetic enhancements that will allow the car to continue battling it out with even its next-gen contemporaries in both look and feel for the next few years.
Where the sophistication and refinement of the new Everests is notable, it remains a tough challenge to overcome the deserved brand loyalty that the Japanese manufacturers have earned through years of reliability, since the first Fortuner came to the market in 2006 (and for many years prior with the likes of the Land Cruiser, Hilux and so on).
In a market that has become used to seven-figure vehicles, the Fortuner offers the family-oriented adventure enthusiast the perfect SUV, which fully specced still sits R50k shy of a R1 million.
Toyota Fortuner 2.8 GD-6 4×4 VX at a glance
Price: R953 400 (August 2023)
Engine: 2.8L turbo-diesel, inline-four
Transmission: six-speed automatic
Power: 150 kW @
Torque: 500 Nm
Fuel consumption: 9,5 L/100km (combined)
Rivals: Ford Everest, Mitsubishi Pajero Sport, Isuzu MU-X
All images by Peet Mocke, follow him on instagram @peetmocke_
Browse over 26 000 new an used vehicles with our sibling publication CAR Mag