Oliver Keohane reflects on a weekend spent at the wheel of the next-gen Mitsubishi Outlander, a stunning update to the manufacturer's flagship model.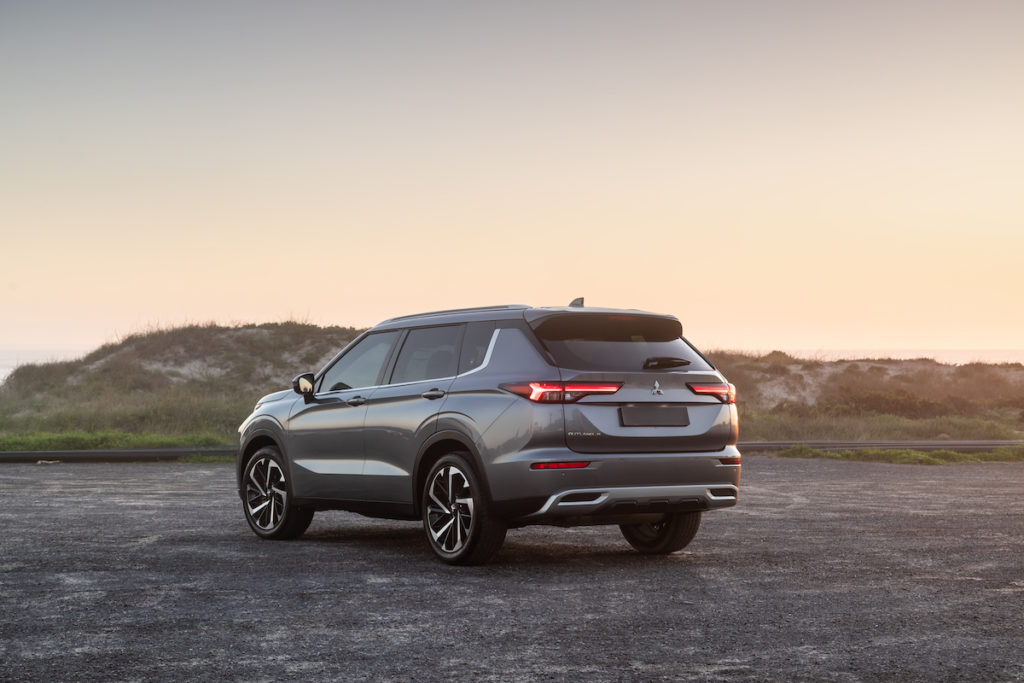 I wish I could have driven the Outlander for a little longer than a weekend, but those couple of days were enough to leave a very positive impression of  Mitsubishi's latest flagship offering. The Outlander is a supremely stylish SUV, that has scooped up numerous design awards – among other accolades – since its global launch. Finally hitting the road in South Africa, it was nice to see what all the fuss was about.
The design overhaul has been inspired, according to Mitsubishi, by the Japanese concept of  I-Fu-Do-Do. "Authentic and majestic". And yes, Mitsubishi's newest Range-Rover-esque SUV is rather majestic.
The car is most striking when viewed head-on. The distinctive Dynamic Shield design of the Outlander is underscored by LED front fog lamps, LED sequential blinkers, and daytime running lights, complemented by a protective front skid plate. This design philosophy carries on to the back with a matching skid plate, a rear spoiler, and a high-positioned LED brake light. Rounding off the vehicle's compelling appearance are 20-inch alloy wheels and sleek silver roof rails.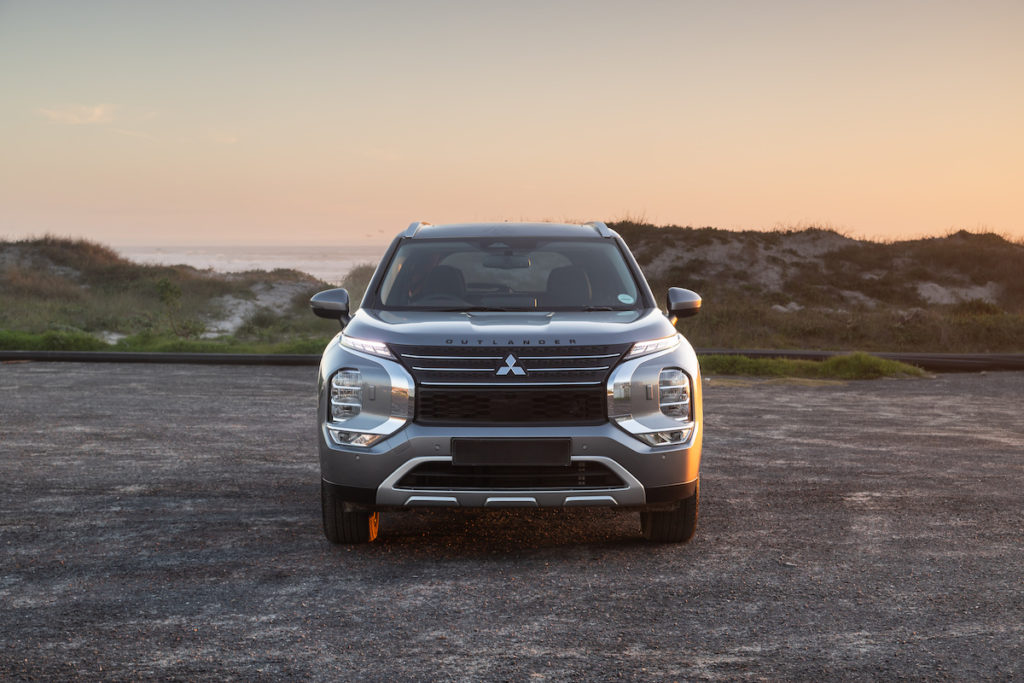 Inside, Mitsubishi has made similar efforts from a design perspective, with quilted leather seats and door inserts as well as a four-spoke wrapped steering wheel. Personally, I'm not a fan of the quilted aesthetic, but premium materials and an otherwise simple interior design framework make for a classy offering.
The 12.3inch Digital Driver Display hosts a very responsive infotainment system that is compatible with Apple CarPlay and Android Auto, and one thing I will always write when manufacturers do it… Thank you for the manual controls! It is always a far more pleasurable driving experience when you don't have to fiddle with the touchscreen for volume and climate control, and Mitsubishi has got the harmony between analogue and touchscreen just right in the new Outlander.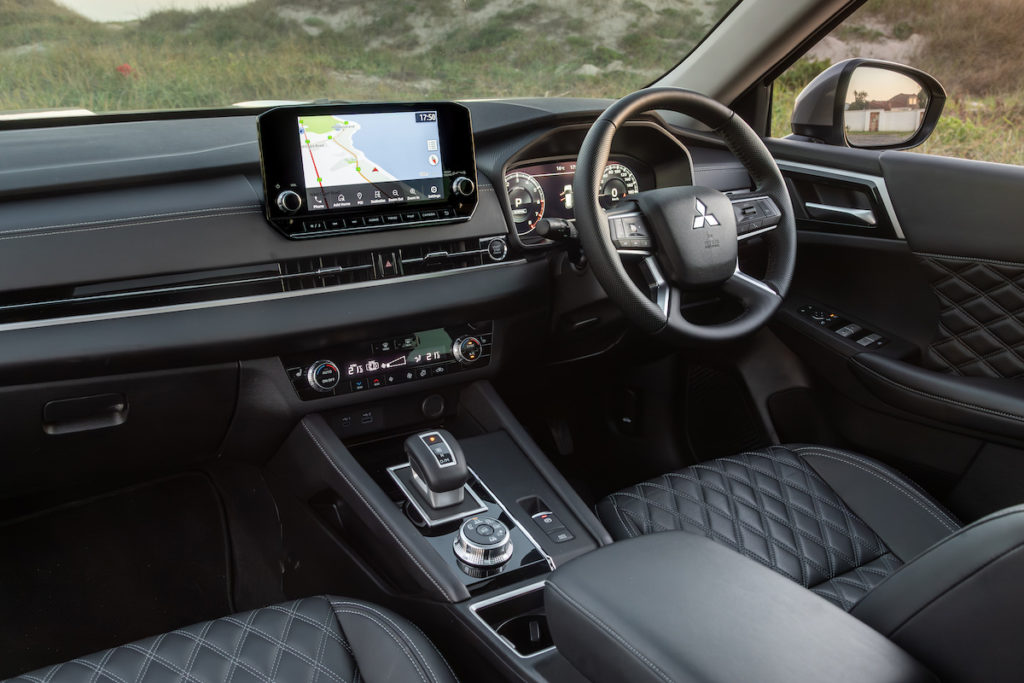 Under the hood? The new Outlander is equipped with Mitsubishi's latest generation 2.5-litre Duel VVT DOHC engine that uses Direct-Injection to produce 135kW of power and 245Nm of torque. This engine is coupled to a simulated eight-speed CVT transmission.  This car is not built to break any on-road performance records, but it never felt like it was lacking and the drive was one of the smoother, more comfortable drives out of the various midsize SUVs that I've been in this year.
CVTs can tend to feel lacklustre, but I found the Outlander to deliver a very responsive drive, where the gear shifts were barely noticeable both up and down the range. There was always enough power at my disposal, and the car felt as comfortable at lower speeds as it did pushing the legal speed limit of 120 km/h.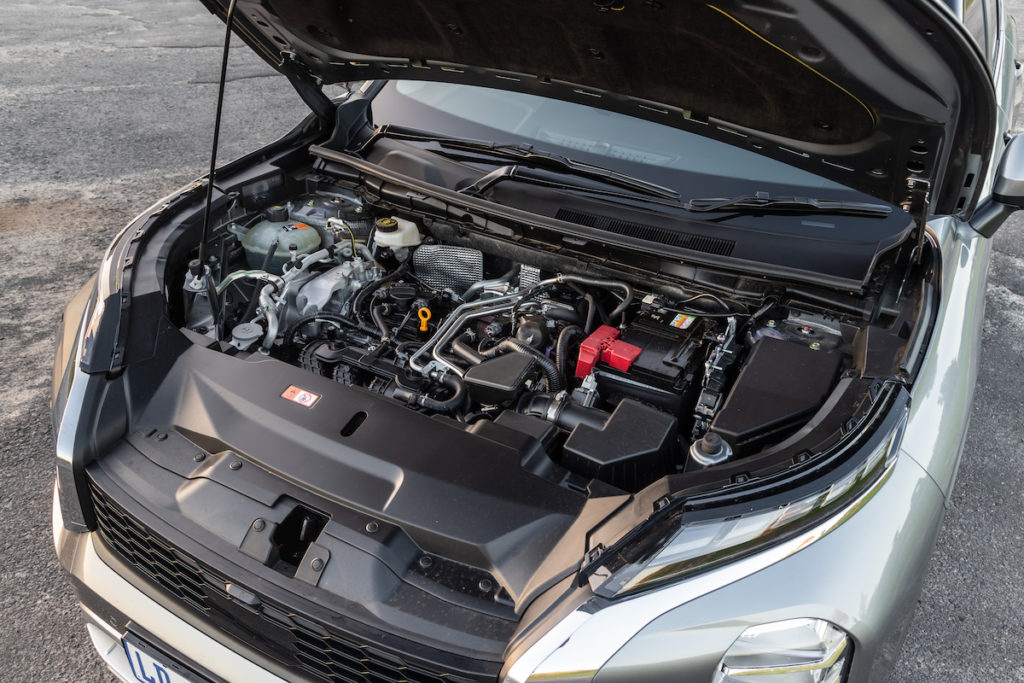 I think that the pairing of this powertrain to the Super All-Wheel Control (S-AWC) system (Mitsubishi's branded AWD system) is ultimately what allows for such a soft and steady drive . The electrically controlled S-AWC system offers various drive modes including eco, normal, tarmac, gravel, snow, and mud which adjusts throttle sensitivity and shift patterns accordingly.
Related: Driving impression: Hyuandai Tucson N-Line makes a bold statement
Unfortunately, I wasn't able to put the Outlander to the test on the trail, so I had to settle for weaving around Philip Kgosana Road a few times and taking it up the N2 to the Root 44 Market. Despite the lack of gravel or mud-induced excitement, the presence of the AWD system was palpable. S-AWC works by providing optimal torque to the rear wheels, while also controlling the braking and distribution of torque between left and right wheels.
The result is confident cornering and a very safe undertone to your drive. For a fairly big vehicle, the Outlander was light to steer and stable to drive. On this particular round trip I also managed to clock out at 7.5L/100km, driving at the specified speed limits the entire trip.  I was impressed, given that Mitsubishi claims 8.1L/100km on the Outlander.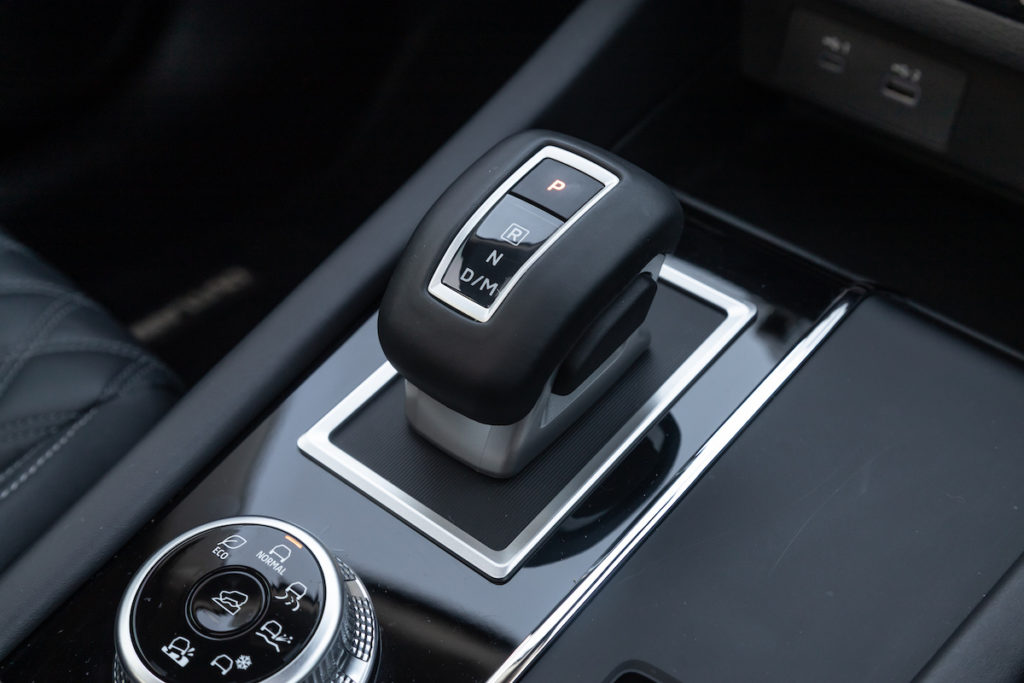 Mitsubishi offers two models, the GLS and the Aspire, priced at R729 995 and R759 995 respectively. I was behind the wheel of the latter for a week, and while three quarters of R1 million is not a small amount of money, I feel both models offer healthy price-point competition to other manufacturers, given the technology and luxury they come with. Remember that the Outlander, kitted with a stock AWD system, competes with the likes of the Tiguan 2.0L TDI 4motion R-Line, Tuscon N-Line and RAV4 2.5 VX AT AWD, all of which are upwards of R790 000.
Mitsubishi are also set to make a number of accessory packages available, including a body kit that will allow customers to personalise and equip the Outlander to their specifications. Whether you opt for the GLS or Aspire variant, Mitsubishi offers a manufacturer's warranty that lasts for three years or up until the vehicle hits the 100,000 km mark. Further bolstering this coverage is a roadside assistance plan that extends five years, with no limit on mileage. Additionally, Mitsubishi provides a service plan for the Outlander that covers five years or 90,000 km, depending on which threshold is reached first. Service intervals are scheduled every 15,000 km
Overall, the latest Outlander offers a simple yet pleasurable driving experience; a smooth drivetrain packaged with a stylish exterior and plush interior. The different driving modes available make it a more than capable weekend warrior out of the city too, and as I mentioned at the start of this piece, I wish I could have experienced a bit more of the trail in Mitsubishi's newest SUV. Perhaps i'll get a chance to take it for round two sometime!
Mitsubishi Outlander at a glance:
Price: R729 995 for the GLS model and R759 995 for the Aspire model
Engine: 2.5-litre Duel VVT DOHC with Direct-Injection
Power: 135 kW at 6 000 rpm
Torque: 245 Nm at 3 600 rpm
Transmission: Simulated eight-speed CVT transmission
Fuel consumption: 8.1L/100KM (claimed)/ 7.5L/100km (tested)