The Audi RS Q e-tron, which raced in the World Rally-Raid Championship and Dakar Rally in 2022, will join the LEGO Technic line come the 1st of August.
LEGO has long paid homage to both classic vehicles and contemporary icons, through both their Icon and Technic lines. Whether it is a Heritage Edition Land Rover Defender 90, a Ferrari Daytona, or a Ford F-150- Raptor, LEGO has a knack for releasing sets that speak to both the strong history and exciting present of motoring.
The latest set, to be released on the 1st of August, allows buyers to put together 914 pieces and create a little, stunningly life-like Audi RS Q e-tron.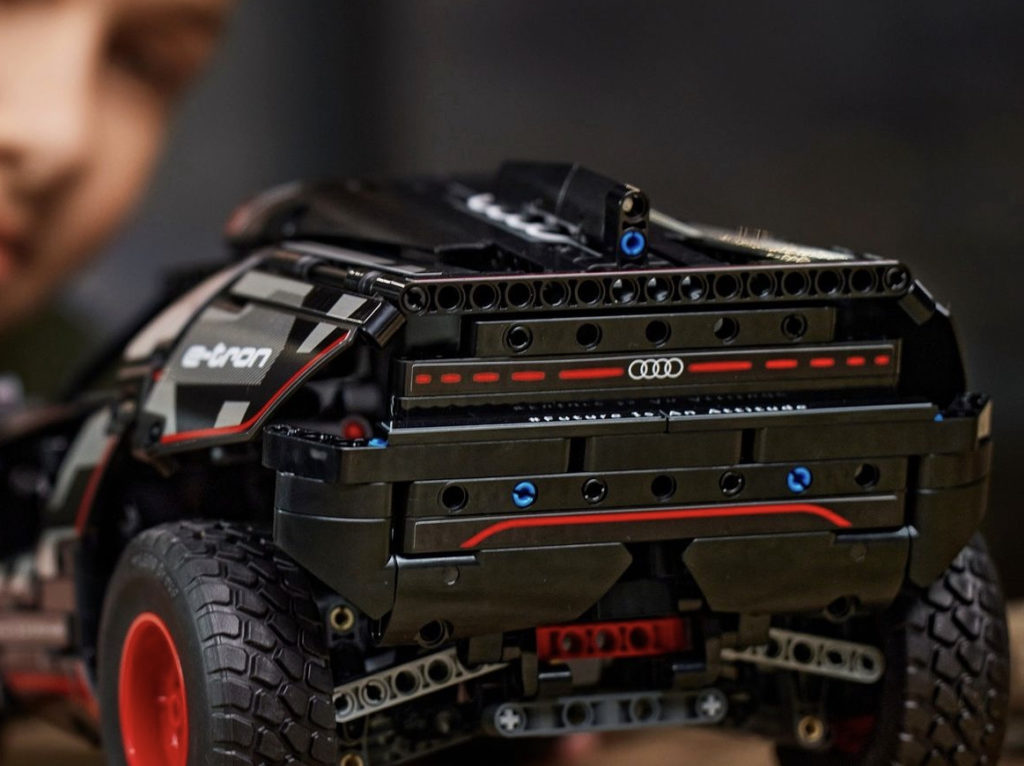 "Kids who love rally cars can put their skills to the test as they build this LEGO® Technic™ Audi RS Q e-tron 42160 model. As they build, they'll gain an insight into the real-world electric car that Audi built to navigate the harsh desert conditions of the Dakar Rally," reads the description under item 42160 on LEGO's website.
The engaging set allows young builders to put their skills to the test while gaining insight into the fascinating world of real-world electric cars, in this case the Audi RS Q e-tron designed to conquer the challenging terrain of the Dakar Rally.
Intricate details of this model include the remarkable individual suspension system integrated into each of the car's four wheels, and LEGO has even developed a unique Technic wheel element exclusively for this model, meticulously replicating the design of the full-sized Audi's wheels. Using the CONTROL+ app, builders can take their rally car for a spin, with seamless steering and driving control.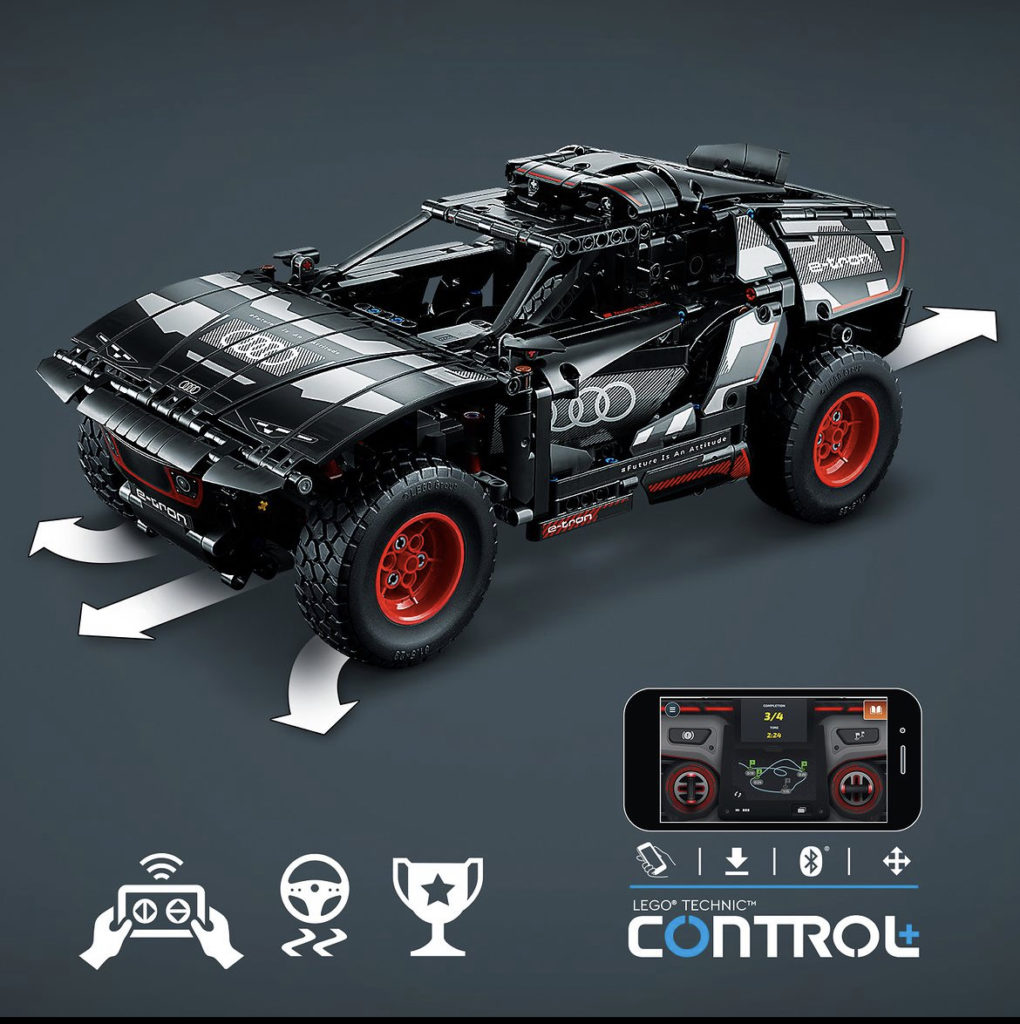 LEGO Technic sets are renowned for their lifelike features, but outside of just design they offer young LEGO builders an accessible pathway into the world of engineering. The interactive LEGO Builder app allows you to zoom in, rotate models, and keep track of your progress throughout the building process.
View the  LEGO® Technic™ Audi RS Q e-tron here
Take a closer look at the real-life RS Q e-tron