Oliver Keohane takes a look at five of the best off-road-equipped double-cab bakkies available in South Africa.
Earlier this year, I was lucky enough to get a first drive of the Ford Ranger Wildtrak X, a Ranger derivative manufactured specifically for the off-road enthusiast. Around the same time, ISUZU released their Arctic Trucks collaboration, the D-Max AT35 – an updated D-Max double-cab, also engineered with trail rather than tar in mind.
The quick succession of these specialist bakkies got me thinking, what are the best off-road options available to us in South Africa? Sorry, the best off-road options that also have a load bed.
What follows is a quick look at the more specialised off-road double cabs, in an ever-saturating segment of the motoring world! In no particular order…
Ford Ranger Raptor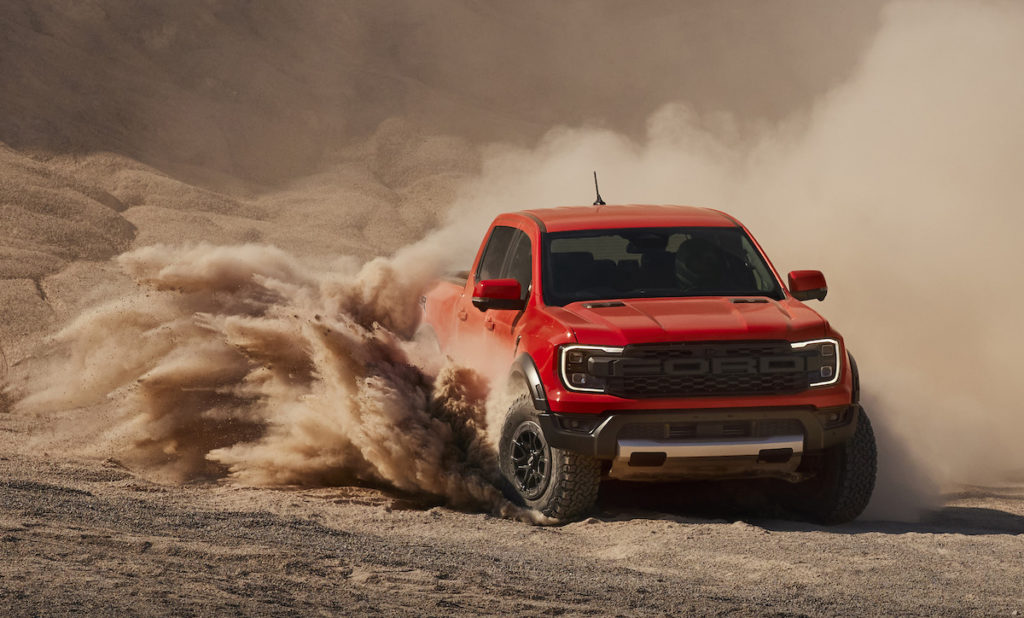 Perhaps the first vehicle that would spring to mind for the contemporary customer, Ford's newest Ranger Raptor is an off-road machine, described once by our sibling publication as a "dune decimator". Equipped with  a twin-turbocharged 3,0L V6 engine which blasts out 242 kW and 583 N.m, the Raptor possesses quite a bit more power than your average off-roader (or what is necessary for an off-roader).
The Raptor rides on 33-inch tyres and benefits from a Fox Live Valve Internal Bypass shock absorbers which can electronically adjust to the terrain. It also comes kitted with a front diff lock, along with all of Ford's selectable four-wheel drive options to make it a formidable 4×4.
Priced from: R1 094 900
Ground clearance: 272 mm
Approach/Departure angles: 32/27 degrees
Differentials: Front, centre, rear
Wading depth: 850 mm
Braked towing capacity: 2500 kg
Watch: Drifting and Jumping in the new Ranger Raptor 
Toyota Land Cruiser 79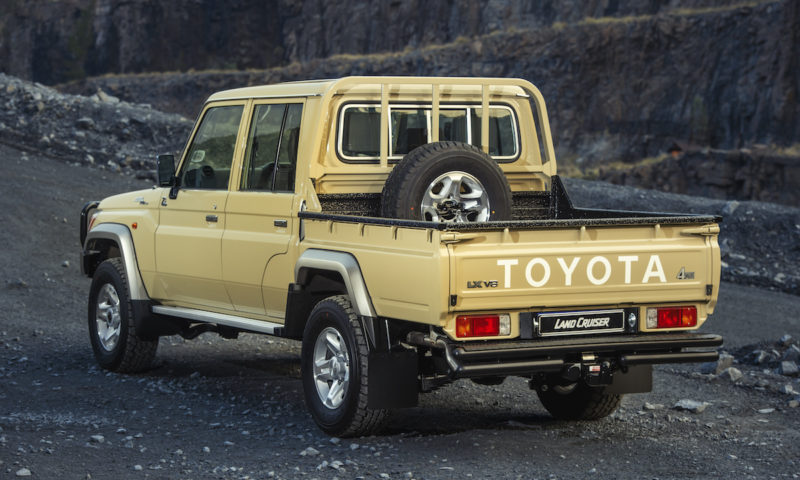 Toyota began manufacturing the 70 series Land Cruisers in 1984, and are still happily producing them in 2023. Wow. The double-cab iteration was officially named the "79"in 1999, and has continued to please many a customer for the last 24 years.
The Land Cruiser makes the list for its basic off-road capability combined with extreme utility and reliability. You don't by any means buy a 70 series for comfort, but you do buy it with the knowledge that its three locking differentials, low range gearbox and a choice of petrol or diesel engine will take you anywhere, and get you back. As will the variety of engine options available, be that diesel or petrol. There are six Land Cruiser 79 models (between the single and double cab variants), and two of the six models have a 4.5 litre V8 engine which delivers  151 kW of power and 430 Nm of torque.
There is actually a Toyota factory in Gibraltar – Toyota Gibraltar Stockholdings – producing and shipping pretty much only 70 series Land Cruisers to be used as relief vehicles around the world, for organisations like the United Nations. 
Priced from: R849 800
Ground clearance: 283 mm
Approach/Departure angles: 33/27 degrees
Differentials: Front, centre and rear
Wading depth: 700 mm
Braked towing capacity: 3500 kg
Jeep Gladiator Rubicon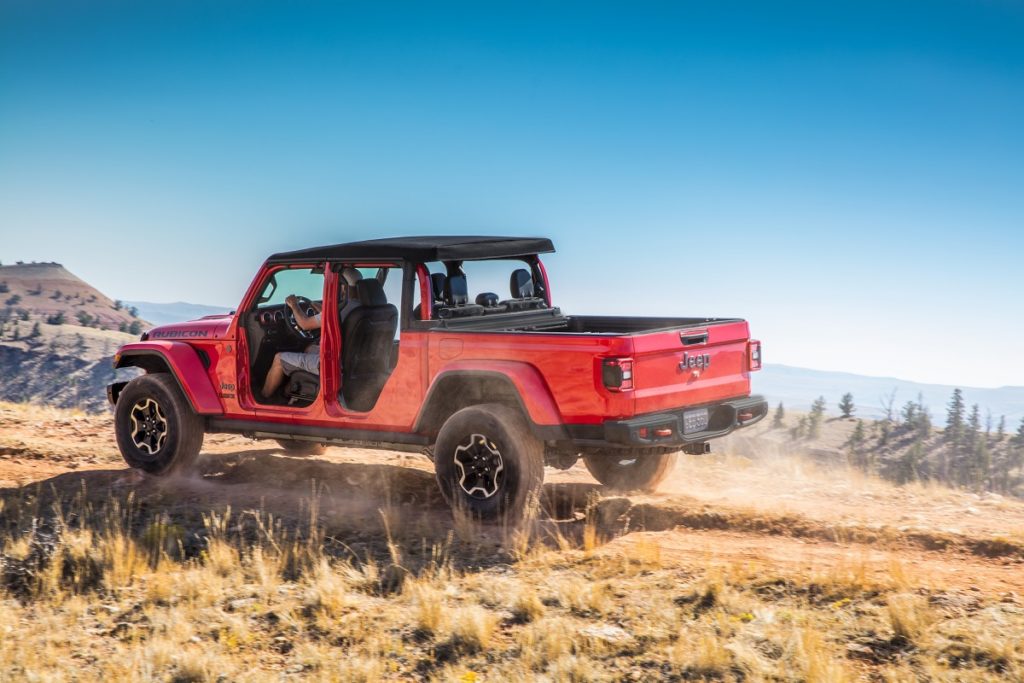 The Gladiator Rubicon was South Africa's biggest and most expensive bakkie until the Ineos Quartermaster was announced for the local  market, and the fact that it will soon sit in second place for price and size is actually quite astonishing. The Gladiator essentially represents a Rubicon Wrangler with a load bed, and anything associated to that iconic name easily makes an off-roading "best of". And for our foreign readers, anything with a load bed also make a South African "best of".
The Gladiator comes kitted with all the necessary off-roading features you find in the Wrangler Rubicon, including selectable four-wheel drive options – low range too, obviously – and also allowing a permanent 4WD.  Jeep's bakkie boasts front and rear locking differentials, as well as a detachable sway bar.
Wearing the Jeep emblem one would expect a powerful engine, and the Gladiator Rubicon's naturally aspirated 3,6L V6 pumps out 209 kW and 347 N.m of torque putting it second to the Ranger Raptor in power output.
Priced from: R1 329 900,
Ground clearance: 282 mm
Approach/Departure angles: 43.6/20.3 degrees
Differentials: Front, centre and rear
Wading depth: 800 mm
Braked towing capacity: 2721 kg
Watch: What's in the CAR garage: Jeep Gladiator Rubicon 3,6
Ford Ranger Wildtrak X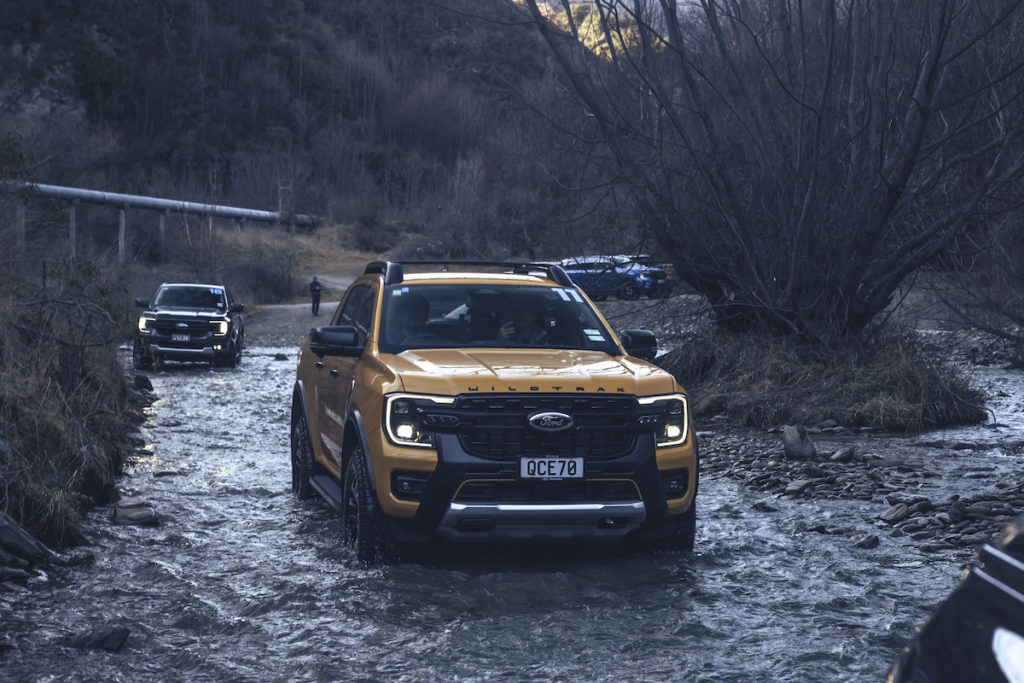 I have argued, since I got the opportunity to drive the newest member of the Ranger family, that the Wildtrak X is the most intentionally built off-roading bakkie on the market at the moment. This argument takes capability, specification and pricing into account.
The Wildtrak X comes with all of Ford's selectable four-wheel drive options, including the "4A"permanent 4WD mode and a fantastic low-range option. The double-cab, which comes to South Africa soon, was also built with Ford's bi-turbo 2,0L diesel engine. Why not the V6 so in vogue? Ford's engineers gave it some serious consideration when it comes to over-landing and fuel economy.  You still get a healthy 154 kW and 500 N.m from the trusty 2,0L.
The Wildtrak X comes off the factory line with an improved suspension, utilising Bilstein Position-Sensitive dampers, and riding on a fat set of  17-inch alloys and 265/70 R17 General Grabber AT3 all-terrain tyres. Add to the physical upgrades the introduction of some neat off-road tech including Trail Control (cruise control for the dirt road) and Trail Turn Assist.
Priced at: R1 013 000
Ground clearance: 232 mm
Approach/Departure angles: 30/23 degrees
Differentials: Rear
Wading depth: 800 mm
Braked towing capacity: 3500  kg
Read more on the Wildtrak X: Why the Wildtrak X the ultimate overlanding bakkie
Ineos Grenadier Quartermaster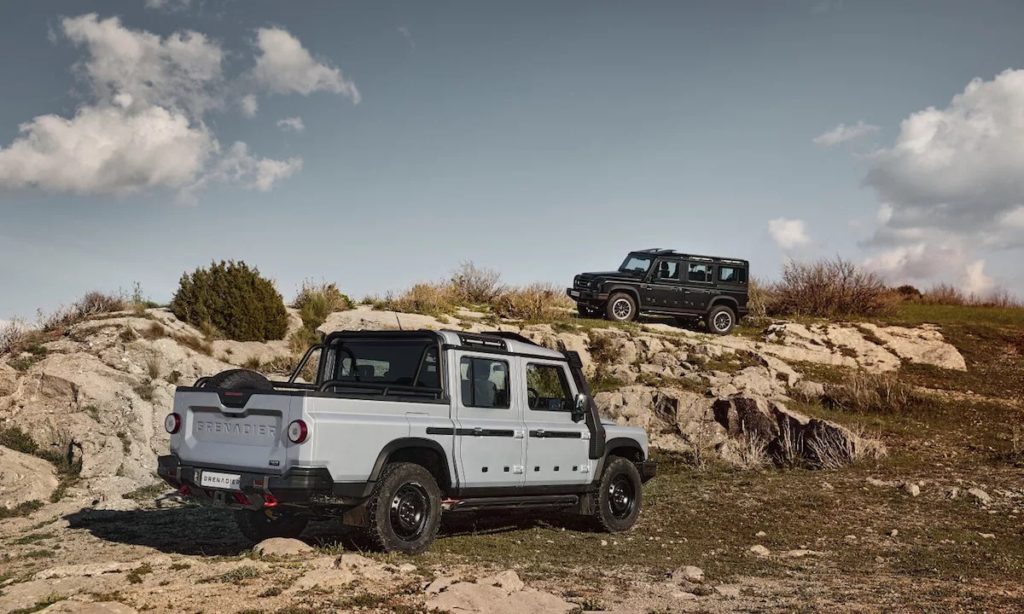 And finally, the truck that blew the Gladiator out the waters with its eye-watering price-tag, but makes all sorts of promises as an off-roading weapon. The Quartermaster is not available in South Africa just yet, but it's on its way, with local pricing announced and orders opening for South African markets.
I'm including the Quartermaster despite not having arrived in SA yet because, well, its on its way an its an absolute machine. Powered by BMW engines, the Quartemaster offers a petrol model that generates 210 kW of power and 450 N.m of torque, while their diesel motors sends out 182 kW and 550 N.m.
Included as standard features are a center differential lock and a two-speed transfer case, paired with robust elements such as a five-link suspension, Carraro solid beam axles, and Brembo brakes. The Trailmaster model further comes equipped with front and rear differential locks, and BFGoodrich All-Terrain T/A KO2 tyres, an option that is also available for the other two editions.
The Quartermaster also offers in-house customisation galore with various accessories for the cargo bay including a frame and waterproof canvas canopy, lockable roller cover, and roof rack.
Priced from: R1 717 100
Ground clearance: 264 mm
Approach/Departure angles: 36.2/22.6 degrees
Differentials: Centre (standard) front and rear (optional)
Wading depth: 800 mm
Braked towing capacity: 3500kg
So now is the time for honourable mentions and explanations. No D-Max A35? No Hilux?
While ISUZU's D-Max AT35 collaboration with Arctic Trucks will probably prove over time to be one of the most reliable off-roaders, the new model saw no changes to the engine and added no additional off-roading technology, as is rife in all the vehicles listed above, bar the Land Cruiser.
You can read about what ISUZU did to beef up the D-Max and make it more structurally capable for off-roading here:
ISUZU D-Max AT35 an off-road weapon
Toyota's Hilux GR-S was also unlucky to miss out, but I have no doubt that when the Japanese manufacturers do eventually release their next-generation Hilux models, the GR-S will easily make it way into the Top 5. For now, the car remains slightly dead in comparison to its contemporaries, and realistically no car at the moment usurps the legendary Land Cruiser 79.
Toyota Hilux GR-S 2,8 GD-6 4X4 automatic – Into the wild part 1