After spending a week in the Honda BR-V, Oliver Keohane unpacks the seven-seater offering which sees an interesting intersection between SUV and MPV.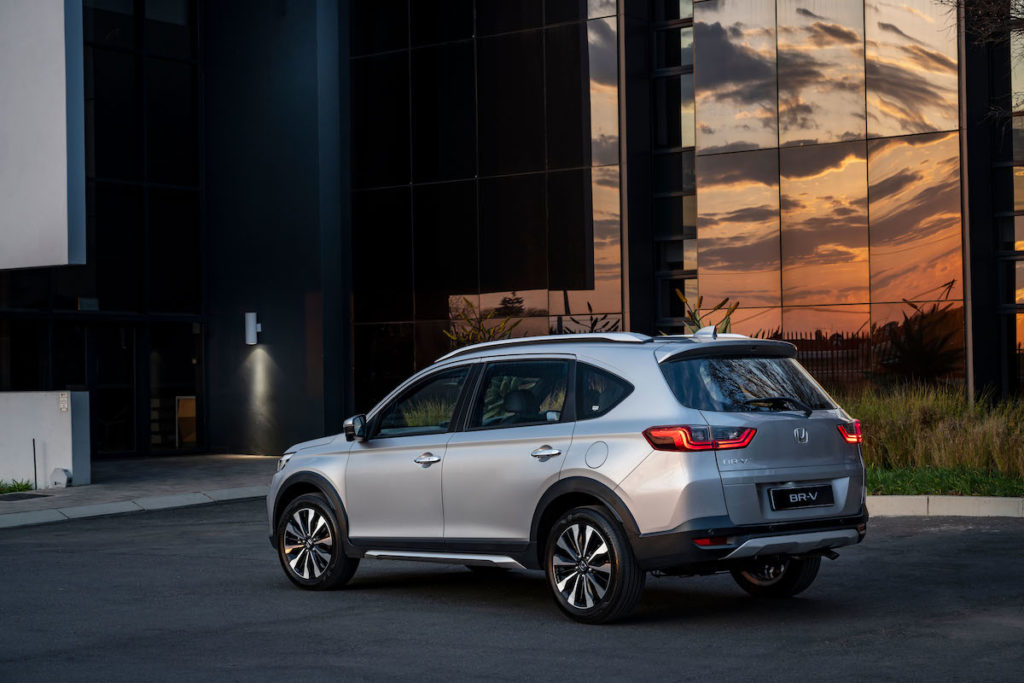 The Honda BR-V is a confusing looking car. I was told I would be receiving a seven-seater, so I expected a lot more parking space to be taken up than what I was met with when I went to go and fetch the car.
That sort of set the tone because to be honest, I found it to be a confusing vehicle in general. Neither a luxury SUV, nor a bumbling but big MPV, the BR-V plays in an interesting space.
The stock standard model starts at R379 000, but can get up to R459 000 when specced to the max. I was lucky enough to be driving the latter, the 1.5 Elegance CVT.
Attached to a lovely dual-stitched, artificial leather steering wheel were two flappy paddles that allow the driver to switch to manual mode while driving. I associate this sort of manual gear layout with sportier cars, so my initial thought was that maybe the car carried a bit more punch than the specs suggested. Nope, you can drop three gears to try and overtake or get some gas up a hill, the BR-V is going to struggle to comfortably get over 100km/h. Simple reason for this; a 1.5L naturally aspirated four cylinder petrol engine that feeds a continuously variable transmission. No turbo, power readings of 89 kW and 145 Nm of torque.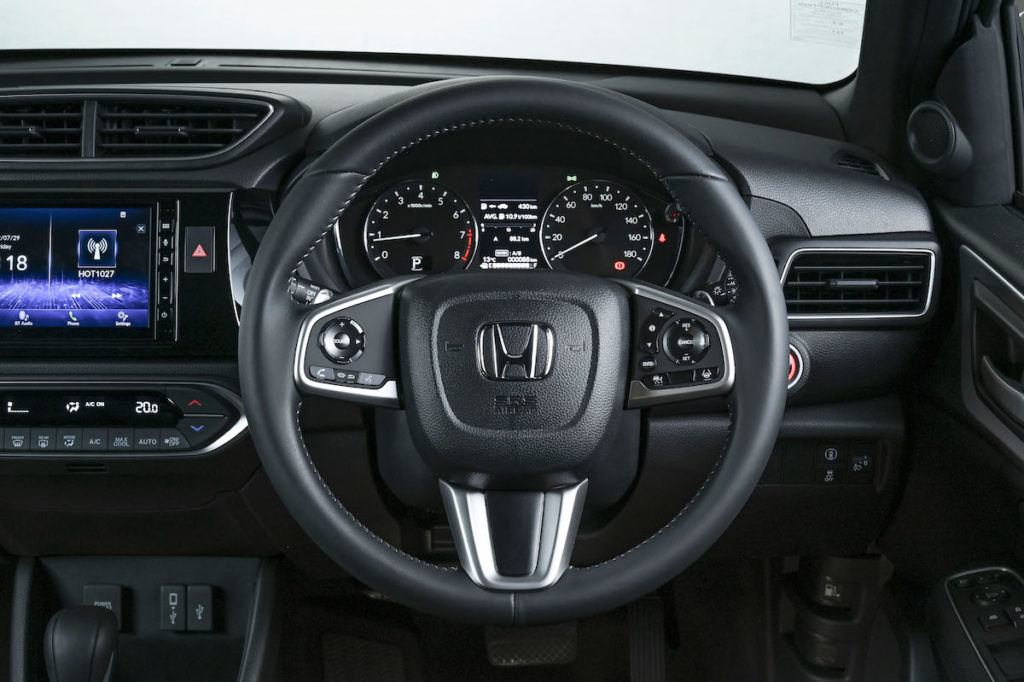 The BR-V is not a huge vehicle, but it's not small either, and a car kitted with seven seats is surely designed to be loaded. I don't feel the small engine does justice to what Honda was trying to achieve in terms of family-utility. Yes you can fit everyone into the car, but the trip is going to take twice the time. My dad actually took the BR-V up to Arniston for the weekend, meaning he had to conquer Sir Lowry's pass at a crawl.
Another point to made here is that if there are seven people in the car, you would most likely have to attach a trailer or load roof racks, because boot space is minimal when the back row of seats is in action, meaning the already struggling engine would have even more to handle. With the seats up though, the BR-V boasts ample boot space, which is a win for families travelling as four or five.
Of course, the flip side to the little engine is some serious fuel economy, and Honda's claimed fuel efficiency of 6.4L/100km is pretty accurate. With this in mind you can see where the vehicle may appeal to parents intent on travelling with the family, but needing to budget as best as possible. So I suppose what the BR-V lacks in performance it makes up for in economy.
The safety features in the Elegance are a big bonus for family transportation. The car comes with six airbags, auto headlights, lane-keep assist and a very useful blindspot camera that gives a good view to the driver when taking left turns.
The interior of the BR-V is solid without being spectacular. As I said, the steering wheel is lovely, but the artificial leather seats didn't do it for me, especially when seating is the predominant make-up of the car.  The centre display comes in the form of a simple seven-inch infotainment system. Despite its basic, plastic composition it is compatible to Android Auto and Apple CarPlay, which to me is fundamentally more important than exterior detailing. Can I get Spotify going and can I check my map? Cool.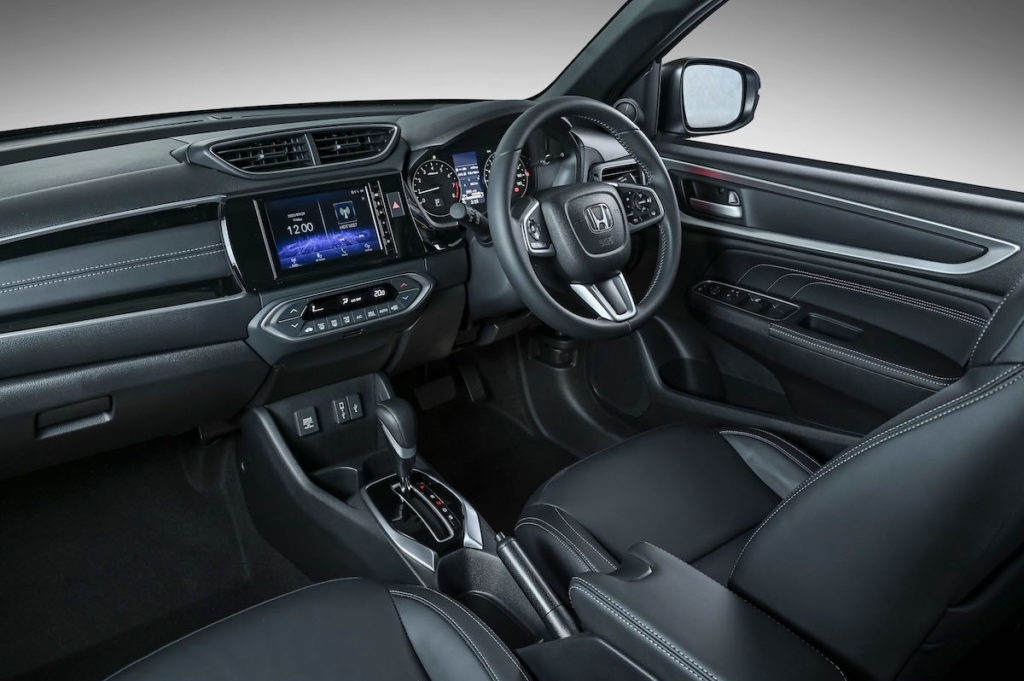 The car handled decently around town, but struggled obviously at higher speeds on the highway. Interestingly, the cabin remained pretty quiet, so even though you are trundling along, at least it doesn't sound like it.
It's tough to place the BR-V, especially because of the price-point. Buying this vehicle, you would want the top-spec, but whether you would want to spend close to half a million Rand and not be able to get more oomph out of the engine is another story. Honda's seven seater is stylish for a car of its ilk, and family friendly when it comes to safety and space. Where it falls short is drive quality and identity.
With this being said, a strong engine is not a massive concern for everyone, and if you want a simple vehicle to aid your school carpool or deliver you and your kids safely to your holiday destination, the BR-V is more than capable, and looks a lot better than seven-seaters historically have.
The BR-V at a glance:
Engine: 1.5L naturally aspirated four-cylinder petrol
Power: 89 Kw
Torque: 145 Nm
Consumption: 6.4L/100km