On a day trip up to Hermanus driving, ironically, the Defender 90 V8, Oliver Keohane stumbled upon a workshop dedicated to restoring Series Land Rovers.
A few weeks ago I was lucky enough to be in  the possession of the Land Rover V8 Carpathian Edition. It felt criminal to simply drive it around town, write a review and send it back. A trip of greater proportion was in order, so my partner and I decided to take a drive up top Hermanus with her mom to look around the market and grab some lunch.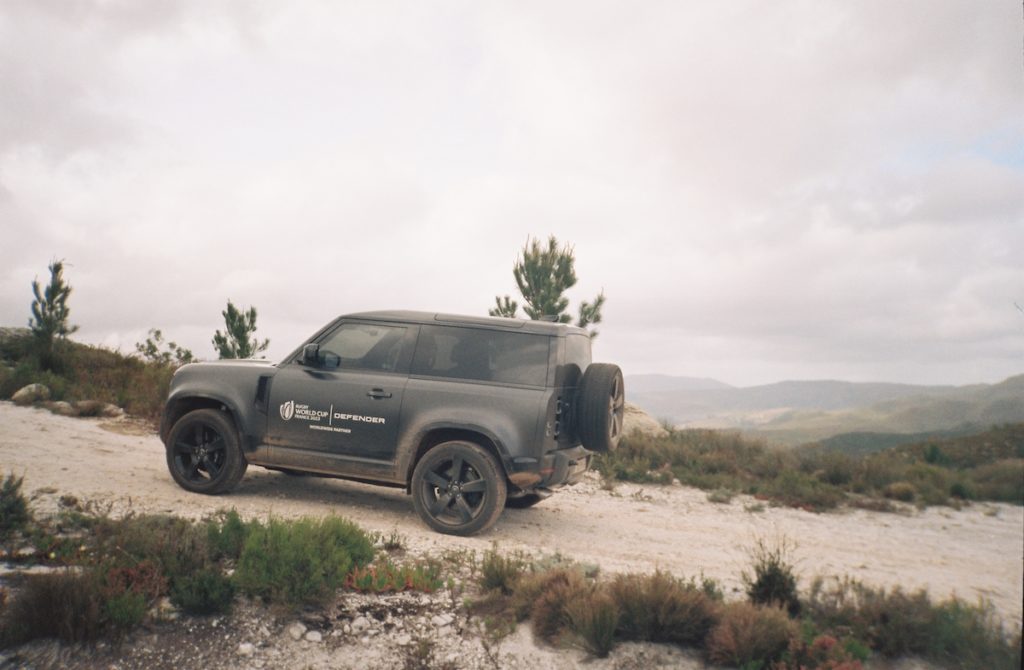 I dropped them off outside Lizette's Kitchen (wonderful place by the way) and doubled back to find parking. As I was putting Land Rover's latest excessive – albeit impressive – Defender into park, I saw the distinct bonnet of a series Land Rover poking out behind a wall across the road.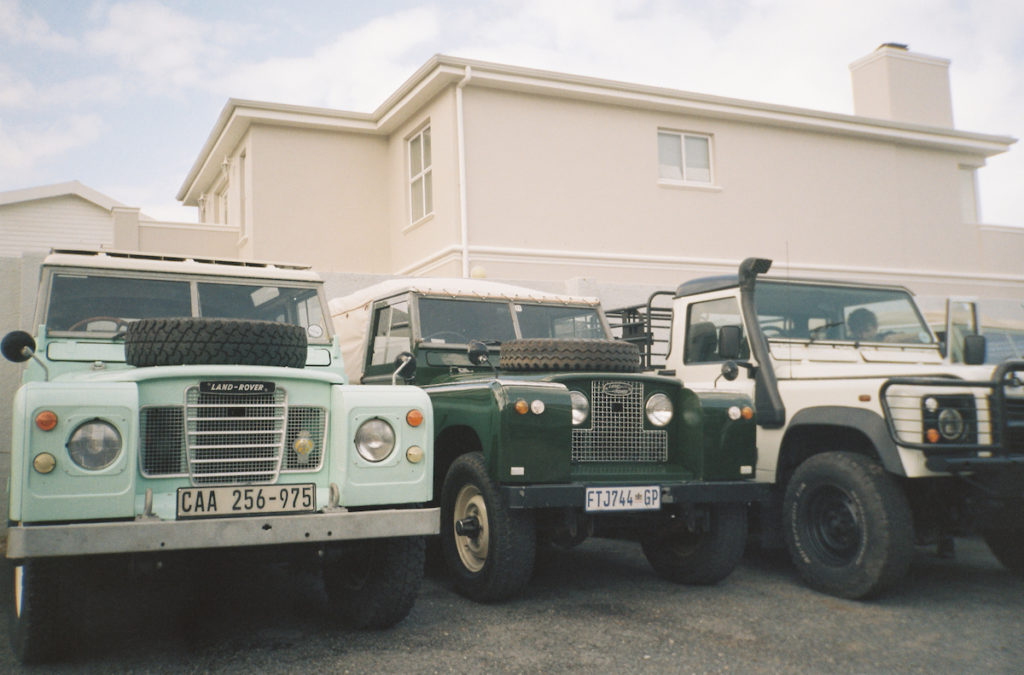 Further inspection would return a long row of Series models parked next to each other, a uniform entry to a workshop scattered with old Land Rover classics. Filled with the heritage of the R3 million monster that we were cruising around Hermanus in.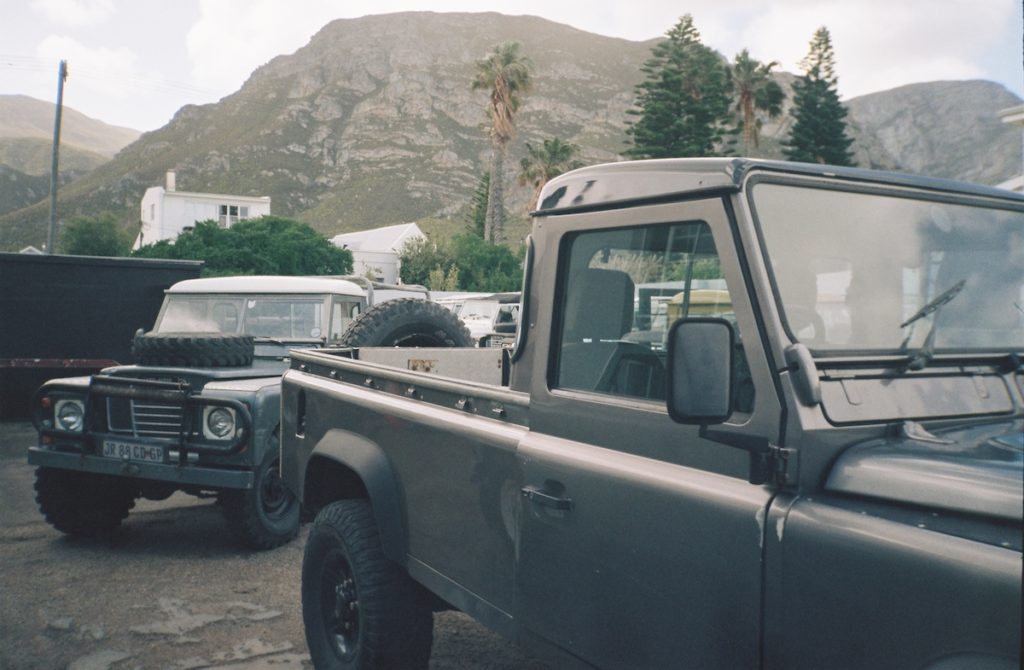 I drive a 2013 Defender 90, and I'm a massive Land Rover fan, so I'm always stopping to look at old Landies. There was man working on one of the cars, and he was kind enough to let me stroll around and take some photos. Thankfully I had my film camera with me, and I was able to capture some images of the awesome workshop that is Karoo2point25. Their website has some epic imagery that you can scroll through too.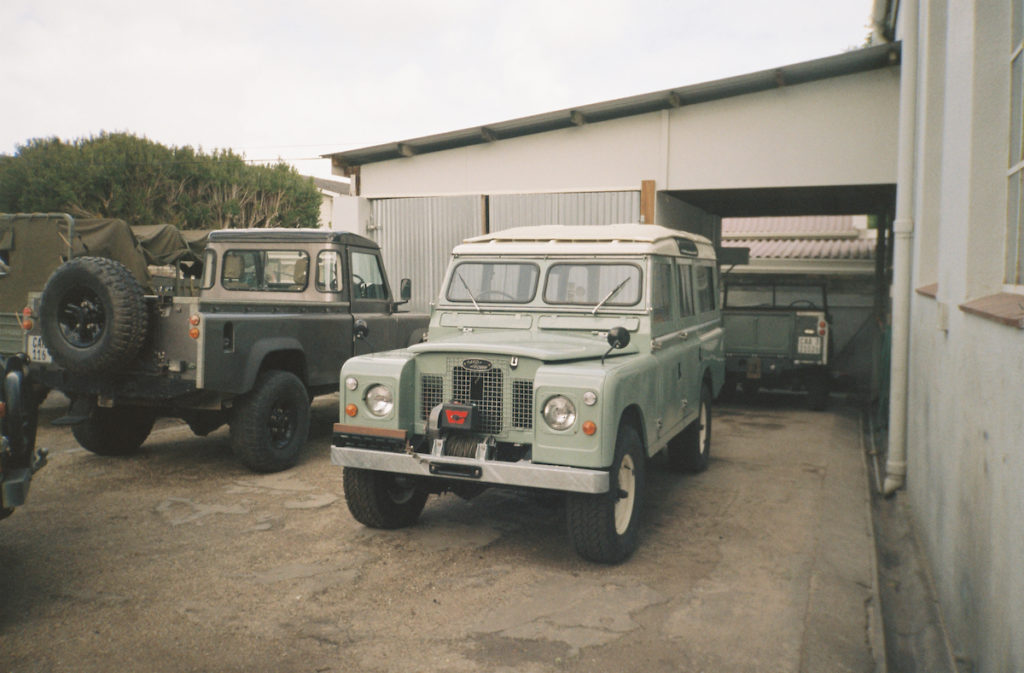 Their website also emphasises a focus on Series Land Rovers, though there were a couple of Defenders thrown into the mix! For those unsure of the difference, the Series I, II and III Land Rovers preceded the Defenders. They look very similar.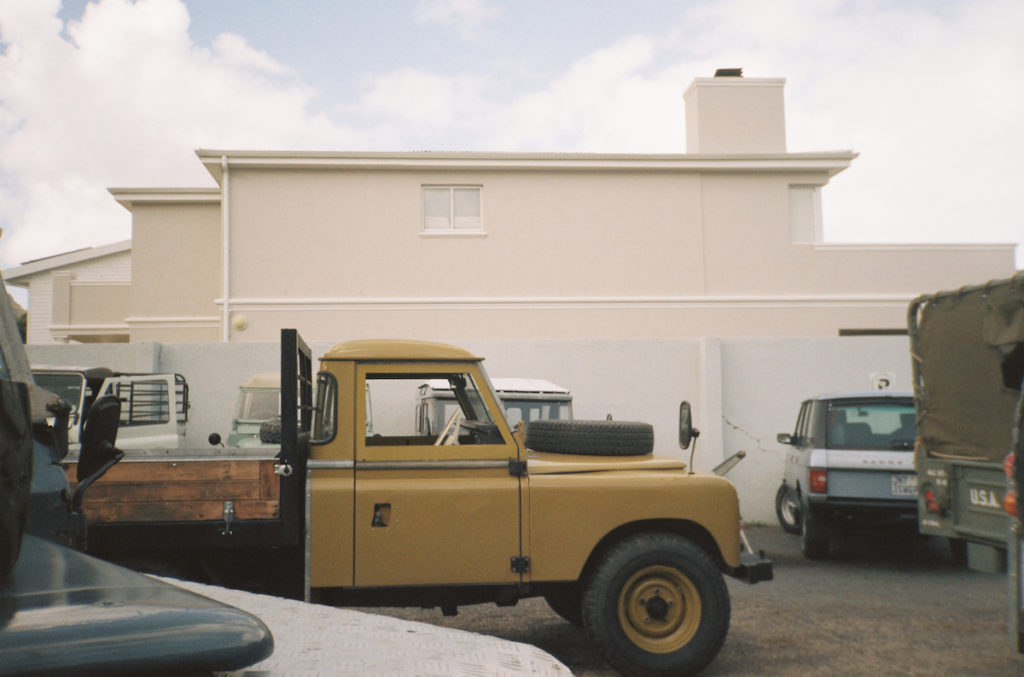 "Preserving an icon" is the simple slogan that Karoo2point25 goes by, but they manage to add some of their own style to each unique vehicle.
"We are enthusiasts taking joy from the Series Land Rover, while also adding our creative signature to our vehicles.
​Our restoration process is driven by each vehicle, its character and more specifically the history of each vehicle. As such, a restoration might be comprehensive or simply superficial. However, we do not compromise on the mechanical aspects of each 2.25l engine. 
​Sales (If you can manage to convince us to sell), Bespoke Builds, Collaborations, Rentals, Shoots.
Pop us a mail if you are looking for a specific part for your Series…maybe we have it lying around or know of someone who does."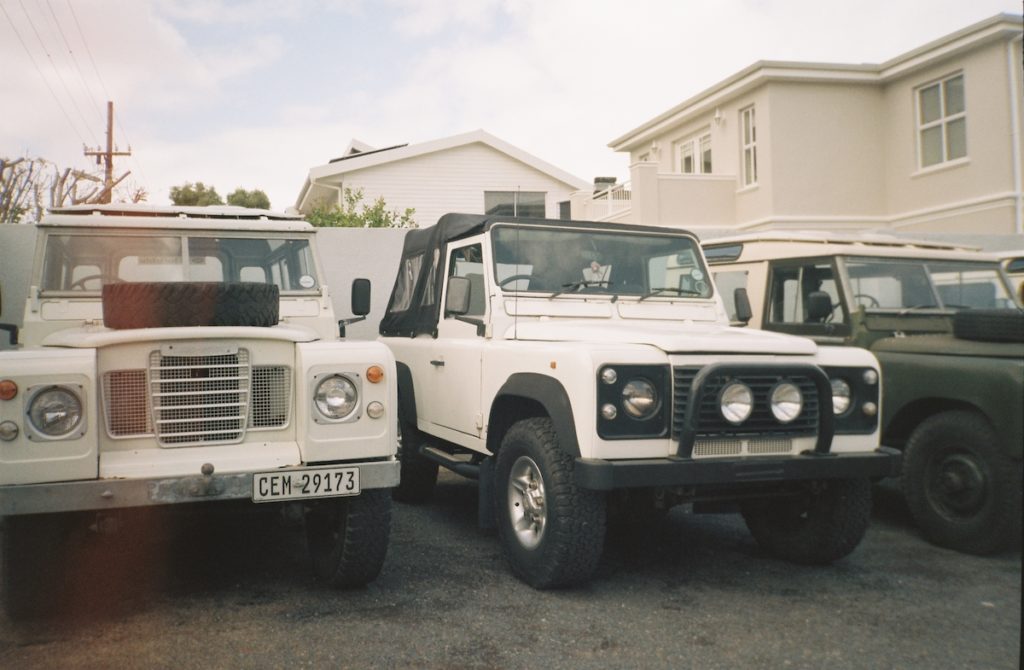 Karoo2point25 is home to some epic restorations, and if you're a fan of classic cars, or a Land Rover enthusiast, try your luck next time you're in Hermanus and pop in.
You can visit the website here or follow them on Instagram at @karoo2.25