The Extreme E off-road racing series has quietly been making headlines for over a year. The brainchild of Formula E mastermind Alejandro Agag it's serving up off-road racing action with a conscience.
Part of the reason we love adventuring and 4x4ing is that it takes us out into nature, and whether we like it or not, we need to protect that habitat so that future generations will be able to experience the joy of camping.
The Extreme E series will race electric 4x4s in the most fragile ecosystems in the world, highlighting that we can still have fun out in the bundu without doing long term damage to the planet. Agag's aim is to highlight "the impact of climate change on some of the world's most fragile ecosystems and promote the adoption of electric vehicles to help preserve the environment". Not the worst idea in the world, he sees the Extreme E series as "Star Wars pod racing meets the Dakar" and we're here for it.
If Dakar is your sport to watch there runs a chance you'd have seen the Extreme E E-SUV running a few of the legs, using Dakar 2020 as a testbed for their Odyssey21 machine. The team that was in the car? None other than Guerlein Chicherit, who's done ten Dakar rallies, and is a cross-country specialist. The other was Ken Block aka the Drift King. Both provided valuable input during the early stages of development, drawing on their own fields of expertise to give insight to the Odyssey21.
EXTREME.

E

MACHIN

E
The fully electric off-road Odyssey21 racing machine is built by Spark Racing Technology and based on a steel tubular alloy frame. The battery unit will come from Williams Advanced Engineering, a supplier to the Williams F1 team, and produce 542 hp, roughly 400 kW. Teams are free to use different suppliers for certain components though the chassis and battery will be standardised. The Odyssey21 weighs 1 650kg, is 2.3m wide, and will get from 0-100 in 4.5 seconds on bespoke Continental Tyres.
THE T

E

AMS
The initial teams that have registered to compete include names that are recognisable from various racing series around the world; ABT, Chip Ganassi Racing, Andretti United Extreme E, and Team Techeetah. The big news that's thrust the Extreme E into mainstream media is the announcement that Lewis Hamilton will be entering a team as X44. While he won't be driving or involved in the daily operations due to F1 commitments, he will be providing managerial insight, and of course cash-dollar.
A bold move is that each team is limited to eight people; this is to reduce the carbon footprint that is generated by race series. Each team will have two drivers, one engineer, and five mechanics, and their remote team back at HQ.
THE DRIV

E

RS
Extreme E has organised a talented pool of drivers that teams are free to select, or bring in outside drivers. Big names on the list include WRC champion Sebastien Ogier, Andreas Bakkerud, Lucas Di Grassi, Andre Lotterer, Karun Chandok, Jamie Chadwick, Bruno Senna, Sam Sunderland, James Rossiter, Nelson Piquet Jnr, and Simona De Silvestro. Each team has to have one female and one male driver; this promotes equality and inclusivity in the motorsport world.
THE RAC

E

S
Five races will happen in the inaugural season of Extreme E, one race a weekend with two days of racing on a Saturday and Sunday. This is a no-spectator sport in line with Extreme E's commitment to conduct a net-zero carbon footprint series. Spectators will be able to stream the events live and follow on social media for live timing. The setup works through a series of qualifying races, and semi-finals, followed by the final, only four cars can run each race consisting of two laps. Each lap has to be driven by a driver, with the driver change worked into the setup of the race. The results are based on finishing positions and not time, the kicker is that each car only gets one full battery charge per day.
Extreme.E Ocean
23-24 January 2021
La Rose, Dakar, Senegal
Extreme.E Desert
06-07 March 2021
Shuraan, Al-Ula, Saudi Arabia
Extreme.E Glacier
14-15 May 2021
Kali Gandaki Valley, Nepal
Extreme.E Artic
28-29 August 2021
Kangerlussuaq, Greenland
Extreme.E Amazon
30-31 October 2021
Santarem, Para, Brazil
WAT

E

R PADDOCK
Alejandro has been inspired by the documentaries of Jacques Cousteau in the creation of a floating paddock. The floating paddock may look familiar to Capetonians as it visited Table Bay frequently between 1990 -2016 as the Royal Mail cargo-passenger ship between Cape Town and St. Helena island.
The RMS St Helena will serve as the base for the entire series, transporting all freight and infrastructure including the vehicles to each location. She will have a research team of scientists on-board to study each diverse location the race series visits. A full conversion to her mechanical system means that she runs on 'champagne', or low-sulfur marine diesel. Not wanting to create any waste the interior is being upcycled to create spaces for the crew.
While the electric part of the Extreme E series will attract a few self-styled devil's advocates giving their opinions, we're eagerly waiting for the series to start. Whether we like it or not electric SUVs are going to be a part of our future, they may not be the whole part, though they'll be a part none-the-less. Having driven the Jaguar I-Pace and felt what it can do in terms of performance we're excited to see how an electric power unit can expand the world of off-road performance racing.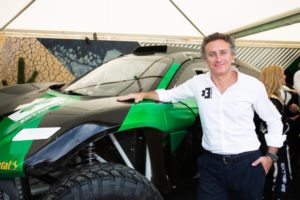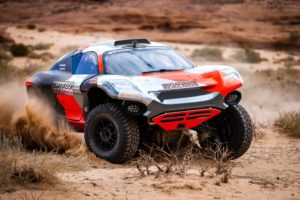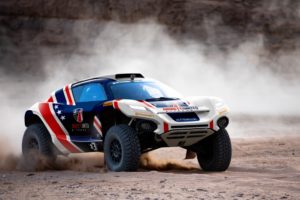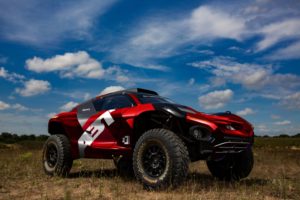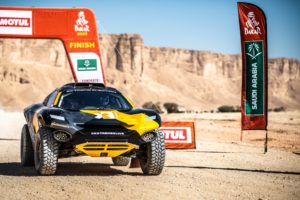 -END-