Written by Reuben van Niekerk
Prepare your car for sale or trade-in with these tips
It is a well-known fact that cars depreciate over time, but it is possible to mitigate these losses by properly preparing your car for the sale process.
By ensuring that your car is clean, without damage and in a roadworthy condition you will have a better chance of getting top dollar for your vehicle when the time comes to sell or trade-in on something new.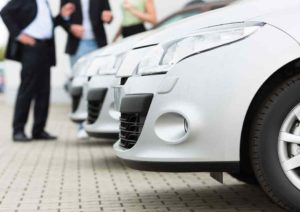 motus.cars, supported by Motus Toyota (previously Imperial Select), suggests these 5 tips to help you get the best price for your vehicle, whether selling privately or to a large dealer group such as Motus:
1. A full-service record
A full-service record with the OEM dealer shows that your car was well cared for.
Servicing a vehicle in line with the manufacturer's guidelines and having the service record documentation in order can have a significant impact on the value that you are offered for your car.
2. Repair any damage
Ensure that all damage, such as parking lot incidents or stone chips is repaired.
Very often your insurance policy makes provision for this. If not, there are specialists that can assist with small cosmetic repairs at an affordable rate.
3. Ensure that your vehicle is roadworthy
A buyer, whether they are a private person or dealership group, will use any items that will not pass a roadworthy test to drive down the price. Very often it will make financial sense to rectify any issues before presenting your car for sale.
Amongst other things, ensure that the vehicles' tyres are in a good condition, that the windscreen is free from chips and cracks and that all the lights are in working order.
4. Have your car professionally cleaned
Dirt and grime accumulate on paintwork and within the interior over time.
A professional car cleaning company can restore the paintwork and interior to a similar new condition with processes such as polishing and steam cleaning. A clean car will present well and give the impression that it was well cared for during its life.
5. Paperwork
Get your cars' paperwork in order. This includes ensuring that the vehicle license disc is up to date and that you have the original ownership certificate in hand.
If a bank-financed your vehicle, you would need to request the registration certificate from them upon settlement of any outstanding loan amounts.
Visit motus.cars for more info, or join the conversation on Facebook, YouTube and  Twitter.
This article originally appeared in CAR Magazine