By Peter Frost 
The industry's much talked about new off-roader has stalled in development. The Ineos Grenadier, intended to fill the hole left by the previous Land Rover Defender, has been delayed until 2022. The British 4×4 was due to be launched towards the end of 2021, but Ineos Automotive has now pushed back the start of production until July 2022, citing "unavoidable delays".
The Defender-like 4×4 was first shown to the public in September last year, developed by English industrialist Sir Jim Ratcliffe. Ineos has taken a decidedly modern approach to marketing, choosing Facebook and Instagram as the main avenues of information. An international order book has 17 000 hopefuls on it, South Africans included, though no official local importer has yet been announced.
The Grenadier is due to be produced in Hambach, France, at the former Smart factory, bought from Mercedes-Benz last year. Originally it was to be built in Wales at an all-new facility, but costs proved prohibitive. Engines will come from BMW – 3-litre turbocharged straight-six petrol and diesel units have been confirmed.
The Grenadier, named after Ratcliffe's favourite pub in Belgravia, will be simple rather than hi-tech, an honest 4×4, said designer Toby Ecuyer, identifying classic 4x4s such as the original Defender as his source material. That said, the company has been at pains to underline the car's originality. It is, they insist, an all-new 4×4 created by a ground-up team and brand, with modern components, a state-of-the-art powertrain and a singular purpose.
Pricing has yet to be announced, but it is likely to be in the region of R1m.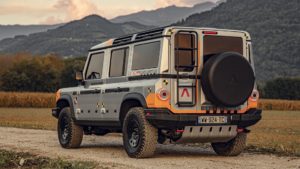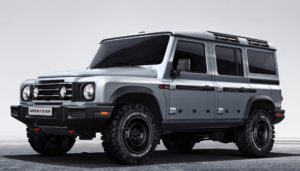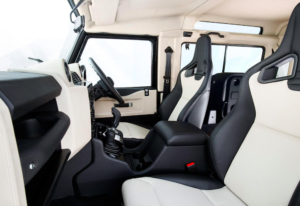 Pictures: Supplied