Mahindra has celebrated India's 74th Independence Day with the release of the all-new Thar. You know the car, the one that looks suspiciously like a Jeep Wrangler. That's the one, except now it looks even more like a Wrangler. And we're not averse to what Mahindra's got going on.
STYLING UPDATES
The iconic grille remains on the 2020 Thar with key visual improvements. New are two-tone bumpers, LED daytime running lights and taillights, front fogs, and 18-inch silver alloy wheels. There are three roof options to choose from; either the classic soft-top, convertible roof (manually operated) or the hard top. When the Thar is launched into the Indian market in early October 2020 it'll only be available as a two-door option, though seating layout can be customised. It's either all four seats face forward, or passenger and driver get to look ahead while the four seats in the rear face each other, not for those with motion sickness.
POWERTRAINS
The Thar debuted in 2010, this second version should have a fair amount of capability judging by the spec-sheet. Mahindra is sticking to the body on frame design, which has been built on a '3rd generation chassis'. Power train options are either the 2.0-litre petrol mStallion TDGi or 2.2-litre mHawk diesel engine, which power both the Pik-Up and Scorpio in South Africa. Gearbox options for the Thar include a 6-speed manual or a 6-speed auto sourced from Aisin, a low-range transfer case is standard. Suspension is independent on the front, and multi-link on the rear, so it should theoretically be a comfortable ride.
The numbers that suggest off-road capability are impressive. Ground clearance is 226mm, and wading depth tops out at 650mm. The approach angle is 41.8 degrees, break over is 27 degrees, and the departure clears at 36.8 degrees.
TECHNOLOGY IMPROVEMENTS
Key technology that'll be a first for the Thar includes the drizzle resistant 17.8cm touchscreen infotainment unit, adventure statistics display (we're curious about this), and drizzle resistance dashboard switches. Cars built in India have a notoriously bad rap for their safety features, the Thar will have ABS with EBD, electronic stability program with rollover mitigation, and dual front airbags as standard.
Unveiling the All-New Thar, Dr. Pawan Goenka, MD & CEO, M&M Ltd said, "Today, with the unveil of the All-New Thar, we rewrite history once again. The All-New Thar is firmly rooted in our rich automotive heritage and upholds the Mahindra DNA in its purest form. We are proud of our authentic SUV legacy that has been guarding the freedom of this nation by serving the armed forces since the 1950s, while simultaneously becoming the spirit of adventure and a lifestyle icon. The All-New Thar is a dynamic expression of fun, freedom and independence, and is geared up for its next adventure".
READ: New Mahindra Thar spied in India
WILL SOUTH AFRICA BE GETTING THE NEW THAR?
Mahindra hasn't said anything as of yet, though it has been 48 hours since the news broke. Our guess is yes, we'll be getting the Thar sooner rather than later. Is this based on insider info? No, this is purely speculative and based on past decisions of Mahindra SA. We were the first country to get the new Pik-Up S11, we have a huge 4×4 market, Jeep's are expensive due to rand-dollar exchange rates, Mahindra's capable on 4×4 routes, tough as nails too, and we'd like to see what they could achieve at a competition like Rust de Winter.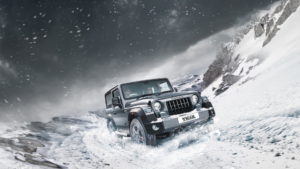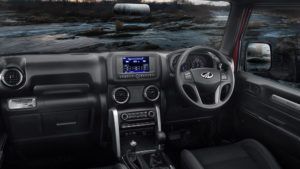 True freedom for patriotic auto-passionates is to be behind the wheel! Hopefully the #FreedomDrive has further fuelled your passion to #ExploreTheImpossible. It was great to have you with us.#TheAllNewThar pic.twitter.com/ZNHCE6dwPS

— Mahindra Thar (@Mahindra_Thar) August 15, 2020
-END-