The arid Namaqualand offers legendary flowers in spring, and beauty all year round. Agama Tented Camp makes for an excellent pit stop.
Written by Lorraine Kearney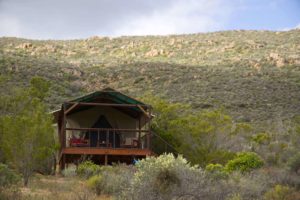 They say it is not the destination, but the journey. That's certainly true when you're embraced in the driver's seat in Mercedes-Benz's GLE400. It's such a slick ride you don't want to get out, the passengers in the back urging you to carry on to Namibia.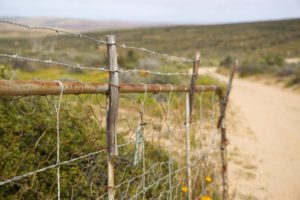 But get out you must because you have arrived – at Agama, 20km north of Garies, the rutted track to the clamp site easily traversed. It's a five-and-a-half-hour drive from Cape Town, but still you arrive as fresh as the Namaqualand daisies you have come to see.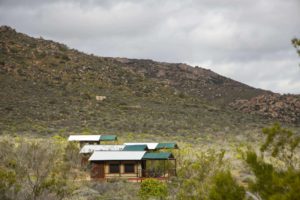 Agama is named for the intricately patterned lizards hiding between the craggy rocks. They are shy creatures. If you are lucky – and quick of eye – you may even see the blue-headed southern rock agama.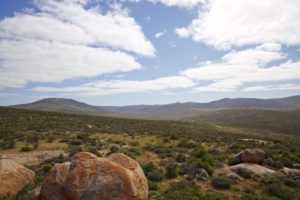 You sleep under canvas, but perched on decks, leaving enough room below for a wandering aardvark to fumble around in the dark. Each double tent has an en suite bathroom and although not luxury, there is a (very welcome) flushing loo and hot and cold running water in the shower. Which already ratchets up the camping experience. The farm sleeps 14 in either double or twin rooms, in large and comfortable beds.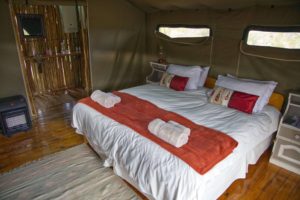 There is no electricity in the tents, but lamps lend a beautiful glow. The gas heater adds to the allure – spring nights are cold in the valley.
Agama is on a dinner, bed and breakfast basis, and the food is cooked entirely by Linda Burke, wife of owner Victor Burke. It's not self-catering though and lunch must be taken on the hoof as you tootle around, almost overcome by the flowers. Great fields of them everywhere, the landscape orange and yellow and purple as far as the eye can see.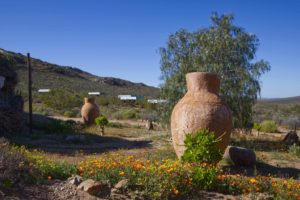 It's a working farm, with cattle and game; there's gemsbok, grey rhebok and honeybadgers, among plenty of other wildlife. And leopard spoor was spotted one morning too.
The large and welcoming communal area has electricity and wifi if you need it, but who does when your eyeballs get all the stimulation they need from the landscape? It looks out onto a north-facing pool, sheltered from the wind that gives the mountain its name, Windhoek. Here drinks are shared and tales are told of the wonders of the succulent Karoo.
Food – it's all about the home-cooked and delicious, with farm lamb and beef featuring prominently on the menu; in fact, the cottage pie was declared the best ever tasted.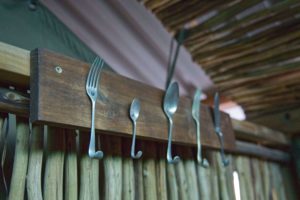 Need a break from flowers? Hiking, trail running and mountain biking are top-notch, with the entire 8,000ha farm open to explore. And then there are the stars; so far away from any light pollution, they are incandescent, great glowing fairy lights strewn across the inky night sky. Here, you glimpse infinity.
Need to know
Five twin tents, two with king-size beds. All tents have private rustic bathrooms. There are no self-catering facilities. From R1 450 per person per night sharing during flower season, August to December. There is a 10km dirt road to the camp, but it can be reached by a sedan.