Written by Calvin Fisher
Nissan Patrol owners far and wide gathered at Goerapan in the Northern Cape this weekend. Why? Because heritage.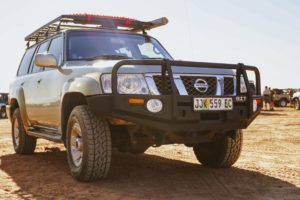 It's the 70th Anniversary of the Nissan Patrol, and that's some pedigree. We had the keys to a fresh V8-powered 2021 model so we're eager to join in the festivities. The air-conditioned drive between Upington and the 'pan was quickly and plushly dispensed and lo, we were there.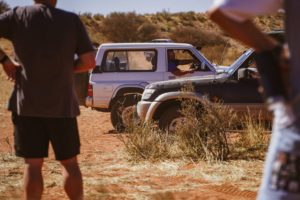 'There' being the middle of a salt pan on a 40″ C degree morning greeted by the sight of 100 or so Nissan Patrols of various vintage at play. I say play, because how better to describe dune driving, slalom and drag races in this desolate playground.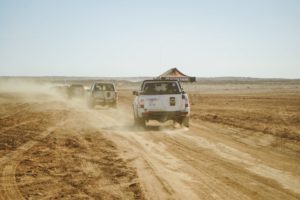 The mood was light and cheerful, and the participants wide-ranging, from the owners themselves, to their spouses and their kids. It was a proper family experience with toddlers caked in dirt, brothers and sisters huddled around tables chowing burgers and boeries from the food vendors.
But witnessing any of this meant tearing your eyes away from the sheer variety of eclectic metal on display. I don't mean static displays, everything was running from a slew of 160 Gen Patrols and Safaris, many 260s, Y60s, Y61s and up till and including the current model.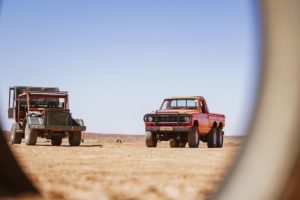 Then there was Vlak Vark, a Frankenstein-monster like creation, that its owner Gert Fourie had built for days like these. His other creation was a 6-wheeled Patrol which proved equally popular amongst the locals.  Naturally, ours was not the only Y62 out in the wild, there were at least four others, putting their V8 whips through the dusty quarter-mile. Ditto twisting them through the multitude of dunes on both sides of the R360 highway.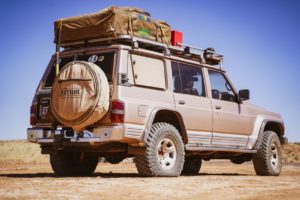 Yet, what stood out for me was the tight community. One of the owners' by the name of Christo Van Rensburg had the misfortune of his alternator packing up over the weekend. Yet on Sunday, he was able to drive home thanks to a fellow enthusiast having a spare on hand, and helping him fit it.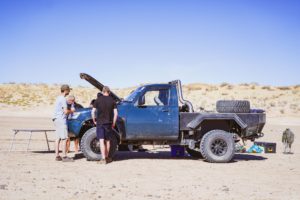 Indeed, this was bush-mechanics on a whole different level but hardly surprised when you take a closer look at the equipment some of these passionate had in their arsenal. That is in addition to the solar panels, inverters, water tanks, two-way radios, pulleys, lifts, fridges and more. Marvellous.