We see everything
Back in July 2020 we reported about the Toyota Corolla Cross ( Look, it's a Toyota Corolla Cross)  when we approached Toyota South Africa (TSAM) for comment there was a neutral "With Toyota's vast product portfolio, we are currently investigating a number of different models for local introduction, however, we cannot confirm specific details at this stage," said Riaan Esterhuysen, Manager Product Communications, Toyota South Africa.
Turns out that the investigation revealed that South Africa needs a Corolla Cross. And before you ask 'does it, does it really?'. The answer is a resounding, yes. We'll ignore comparing it to what's available and focus on the economic reasons we need this Corolla Cross.
MONEY AND JOBS
"As announced at the Presidential Investment Summit in November 2019, Toyota pledged to invest R2.43 billion in the production of a new passenger model, and I am so pleased to say that we are making good on that promise. We will be manufacturing this very model [Corolla Cross] in both right- and left-hand drive…on schedule…for South Africa and the rest of Africa… right here at Prospecton! The Corolla Cross is based on the acclaimed new Corolla TNGA platform and will be built on our passenger car production line alongside the Corolla Quest," says Andrew Kirby TSAM President and CEO.
Besides the billions invested at Prospecton, there's another R2.85 billion that'll be generated from component purchases in South Africa, 500 jobs created in the Toyota workforce, and another 1 000 jobs in the automotive chain.
TSAM's Executive Vice President of Manufacturing and Manufacturing Support Group, Nigel Ward, adds that the manufacturing of the new model will also include the development of three new Tier 1 and a number of Tier 2 suppliers, which is a significant step towards the transformation of the automotive value chain.
COROLLA CROSS HYBRID DRIVETRAIN
In addition to the investment, the local production of the Corolla Cross also ushers in a couple of "firsts" for TSAM's manufacturing team at the Prospecton Plant. "This is a significant milestone for Toyota South Africa. It's not often that we get to produce a brand-new body shape in our factory; plus it is the very first time that we will be manufacturing a Hybrid model which I believe will fast become a very popular choice. And it's the first time for us to manufacture using the Toyota New Global Architecture (TNGA) – which allows us to keep up with global technology and trends." says Ward.
WHAT WE KNOW
Nothing groundbreakingly new was revealed about the Corolla Cross coming to South Africa that we didn't cover in the July 2020 article. What we did learn at the State Of the Motoring Industry address is production will start in Q4 of 2021, so we're guessing we might have a launch drive towards the end of Q3.
Our assumption is that a few manufacturers have had a sleepless night or two over the news of the Corolla Cross. Built in South Africa + on a trusted platform + reliable brand = winning product.
The price remains to be seen, though we doubt it's going to be as ridiculous as some of the current C-SUV products available. We wouldn't be surprised if potential customers have put their names on a waiting list already.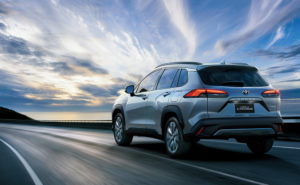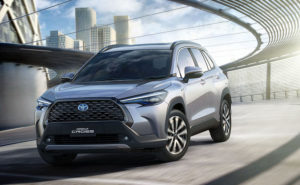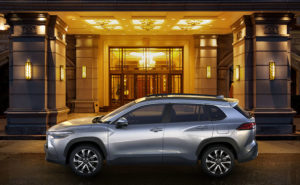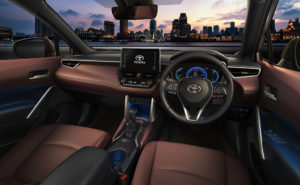 Images: Toyota South Africa
-END-