Toyota is making waves among die-hard off-roaders in Japan and Australia with its latest offerings. In addition to the highly anticipated full-fat Land Cruiser 300 and the all-new 250 models, Toyota is bringing back the iconic Land Cruiser 70 for its 40th anniversary in 2024.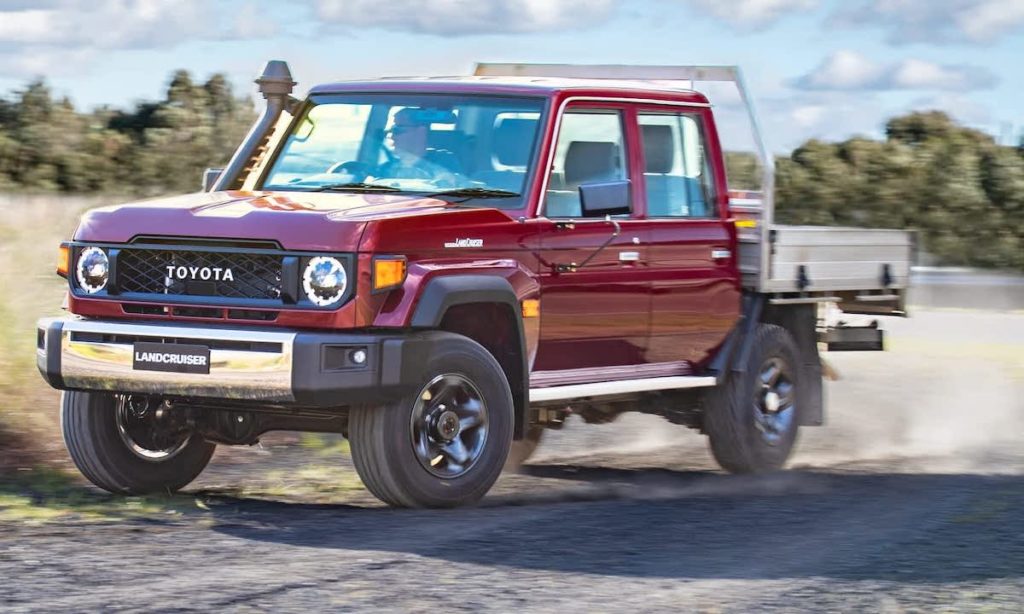 The Land Cruiser 70, which originally debuted in 1984 and quickly became a cult classic among off-roading enthusiasts around the world, is returning to the Land of the Rising Sun, showcasing its timeless appeal and rugged capabilities. While the Japanese domestic market (JDM) variant will be presented as an SUV, the Australian version will maintain the beloved flatbed truck body style.
Related: Toyota introduce retro-styled Land Cruiser 250
In Japan, the 2024 Land Cruiser 70 will be equipped with a 2.8-liter diesel engine mated to a six-speed automatic transmission. This powerful engine boasts 148 kW and an impressive 500 Nm of torque, ensuring the trusted on and off the road performance is retained. The dimensions of the JDM variant stand at 4890 mm  in length, 1870 mm in width, and 1920 mm  in height, with a wheelbase of 2730 mm.
In contrast, the Australian model is captivatingly unique, offering a 4.5-liter V8 diesel engine with 149 kw and 430 Nm  of torque, coupled with a five-speed manual gearbox for a classic driving experience. Alternatively, buyers can opt for the new 2.8-litre diesel engine, providing the same power and torque as the JDM version but exclusively paired with a six-speed automatic transmission.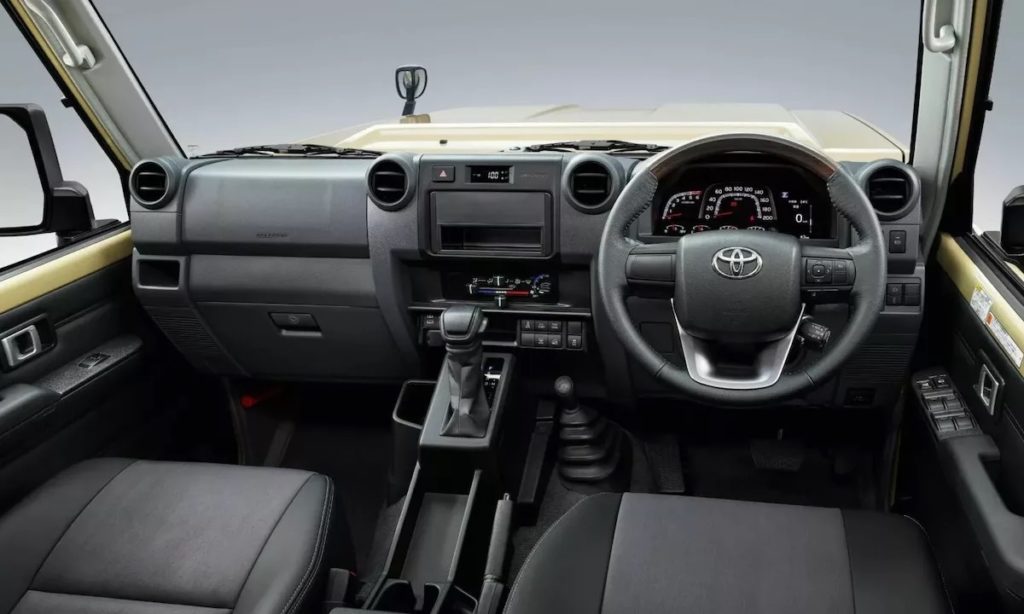 Toyota Australia is planning to release the 2024 Land Cruiser 70 in both pickup and SUV body styles, sporting the same modernized front fascia as the Japanese version. Inside the vehicle, the cabin retains its wonderful old-school charm but receives notable upgrades, including a 6.7-inch touchscreen for an infotainment system featuring wired Apple CarPlay and Android Auto. The instrument cluster has also been revamped with a more modern 4.2-inch display. Despite its age, the vehicle now boasts advanced safety features like lane departure warning, speed sign assist, and automatic high beams.
Though some details remain undisclosed, Toyota has announced that the model is slated for launch in the fourth quarter of the year in Australia, while Japan can expect the revived Land Cruiser 70 to hit the market this winter.
Toyota's decision to reintroduce the Land Cruiser 70 is a testament to its enduring popularity and commitment to providing enthusiasts with an authentic off-road experience. With its powerful engines, updated features, and classic design, the 2024 Land Cruiser 70 is sure to captivate the new off-road market and loyal fans alike.