To celebrate women breaking the glass ceiling, Leisure Wheels thought it'd be fun to take one of South Africa's top female motoring talents on tarmac… and let her loose on dirt
Paige Lindenberg was starting to get itchy feet. It was going on five months of lockdown with no racing action and the star of the track was looking for something… anything… to whet her appetite. When Leisure Wheels came knocking, she was up for pretty much anything.
The idea was simple: Take Paige, the star of the tar, the daughter of the water, and put her in an off-road beast with off-road racer Terence Marsh.
'I am always up for a challenge; it's always good to be pushed out of a comfort zone,' says Paige. 'I had the privilege of driving one of Red-Lined's Dakar race cars sometime last year with Terence, just to get the feel of it. Terence and I both drive for Motul South Africa and we are always open to helping one another out.'
One call to Terence and there we were, on an open farm in Bapsfontein, Gauteng. Of course, we're not animals. We didn't just want to throw Paige straight into the deep end, putting her into the driver's seat. We asked Terence to show her the off-road ropes, first.
'So, you have walked,' explained Terence. 'It's now time to jog and then we run. You ready?'
Paige was ready. She promptly climbed into the passenger seat for a few laps to observe his racing lines in the Dakar race car.
'I was fixated on his every move, his every word, his every line, his gear changes and I was in awe of how capable these machines are. The sequential gearbox is just so strong and the brakes can stop this huge machine at the very last second without a hassle.
And then, it was Paige's turn
'We jumped out the car and the Red-Lined team reset the seat position. If you've seen me in person, you'll understand that it was a big adjustment for my short legs,' she laughs.
'We got back in and the roles were reversed. Terence was next to me to navigate and advise. We hit the road and, after a bit of 'jogging', we started to 'run'. The smile on my face must have been so evident; after the torture of lockdown, I was finally back in my happy place, behind a steering wheel with my adrenaline pumping.
'Terence is the most amazing man to work with, he reminds me of my dad (multiple South African powerboat champion Peter Lindenberg). Both are so calm, so trusting and so encouraging,' she added.
Not just encouraging in the sense of 'you can do it', she explains, but in urging you to push your limits.
'My dad would say 'let's give it horns' but Terence's words were 'stretch your legs, let's go, let's go.' All the while he reads your speed and pushes you to keep your foot flat until 100m before the turn, then you hit the brakes, line it up for the turn and go.'
After getting comfortable on the route he had planned out, Terence then threw a spanner in the works and changed the direction completely.
'It was a mind game; the rocks, the fence the trees, the lines, everything had changed. And to top it off, he stopped directing me and made me read the road and fend for myself.
'It was the most exhilarating experience, there is nothing like going 150 km/h in a Red-Lined off-road beast on the most insane terrain and being in control of it all. Words simply cannot explain the feeling.'
For Terence, it was also a thoroughly enjoyable experience.
'It was certainly a day with a difference… a day where I didn't drive but was driven… a day where I gave instructions and wasn't given instructions… a day when I got to sit on the other side of my race car and experience the skills and ability of Paige. It was a great experience for me, too,' he said.
After the off-roading, there was just enough time to have some fun with the DV8 Call of Duty Jeep Wrangler from Road To Race (RTR) SA. Paige then tore up some grass in the Red-Lined Dakar car, performing donuts and drifting.
We wouldn't say Paige has never been happier, but the size of the smile on her face after that day will take some beating. We'll leave the last word to her.
'To all the women out there, happy women's day! Just know that nothing is impossible, you are capable of everything and anything in this life, go and smash your dreams, push yourself to the limit and get out of your comfort zone. You are capable of more than you will ever know, reach for the stars and follow your dreams.'
RED-LINED
Red-Lined International is a manufacturer of T1 race cars that are built to FIA and Dakar specifications. A proudly South African business, Red-Lined supplies the international market with purpose-built cross country race cars with a current representation of 34 cars in 14 countries globally.
Red-Lined owner Terence has been racing for 20 years and has competed in more than 130 South African National events. He has competed in international events in Dubai, Abu Dhabi, and China and been part of the Dakar Rally on eight occasions in various management roles
You can experience something similar to Paige's special day out with Red-Lined, too. Sitting in the passenger seat with the amazing Terence Marsh has to be one of the best corporate days, birthday treat or experiences.
Visit www.red-lined.com
ROAD TO RACE
Road To Race South Africa is a vehicle transformation business specialising in vehicle modifications and upgrades, from RTR by Air Design VW Polo kits to off-roading bakkie and Jeep kits.
Website: www.roadtoracesa.com
Text: Paige Lindenberg
Images: Motul SA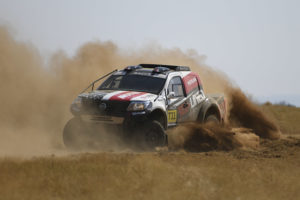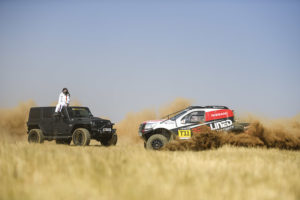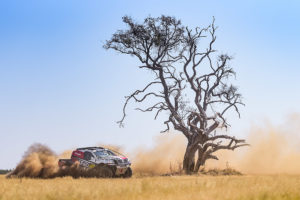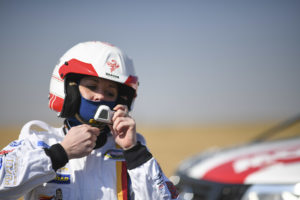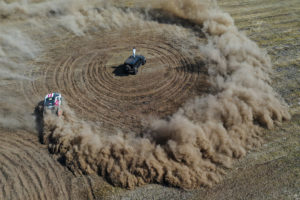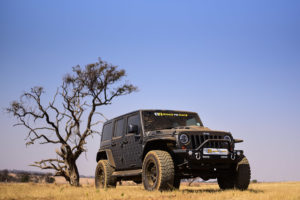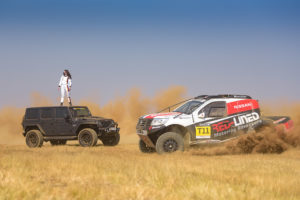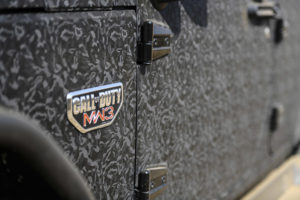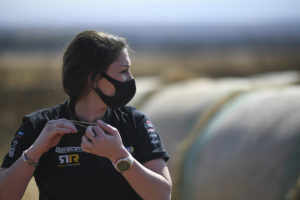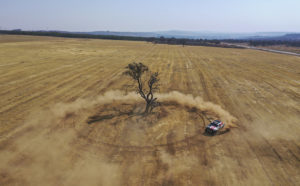 -END-