By Narina Exelby and Mark Eveleigh
If you've ever spent some time in the KZN Midlands you might have noticed: all roads lead to Curry's Post. And if you've ever followed the signs – from almost any T-junction in Lidgetton, Nottingham Road, Balgowan, Howick, Lions River – to Curry's Post, you might have been left wondering where – or what – is Curry's Post? Because the signs lead to nothing in particular.
I'd never noticed this anomaly – when you grow up with something you tend to consider it "normal" – but Mark pointed it out the first time he visited the KZN Midlands. Then our friends Pete and Braam, who were road-tripping from Cape Town, mentioned it too. All roads lead to Curry's Post – but where, and what, is Curry's Post?
A few years ago I set out to find the answers. It had been one of those small-town connection stories: someone knew someone, who had a phone number, then an address – and the pieces finally fell into place when I sat down to afternoon tea with a man named John Curry.
"For military services rendered the Brits granted my great-great-grandfather, Sergeant Major George Curry, a piece of land called Houtboschrand in what was the Boer's short-lived Natalia Republic," Mr Curry told me as he filed through old family photographs. "Great-Great Grandpa Curry's house was built by the Boers in the 1830s and that," the octogenarian paused for emphasis, "that house is Curry's Post."
"The road that goes past Curry's Post was the original transport riders' road, and it was the first link between Johannesburg and Durban. Sergeant Major George Curry ran a lot of horses – about 300 of them – because in those days the postal service was run from stagecoaches at intervals of every 12 miles. Howick, Curry's Post, Nottingham Road, Mooi River, and so on. When those stagecoaches pulled in to Curry's Post, a fresh team of horses that was hooked on, and the coach continued its journey. Because they went flat out, all the time. And that was how it became Curry's Post."
From the pile on his lap, Mr Curry pulled out a photo of a white house with a grey tin roof. "This is where Great-Great Grandpa Curry lived – and, incidentally, so did I. My wife, Carmeline, was the last post mistress of Curry's Post."
The old homestead of George Curry, as well as the old post office and old postmaster's cottage – the buildings that collectively are Curry's Post –have been carefully restored and are now The Old Hotel. Ever stopped at Terbodore for a coffee? These buildings are just 500m away.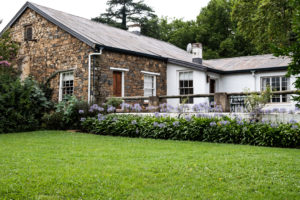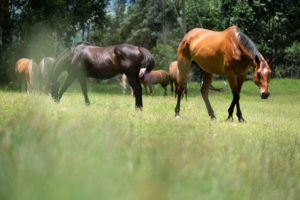 Pictures: Narina Exelby and Mark Eveleigh