The Suzuki Safari Town Festival and Jimny Gathering is upon us, and we've decided to take a look at the history of the popular pint-sized 4×4.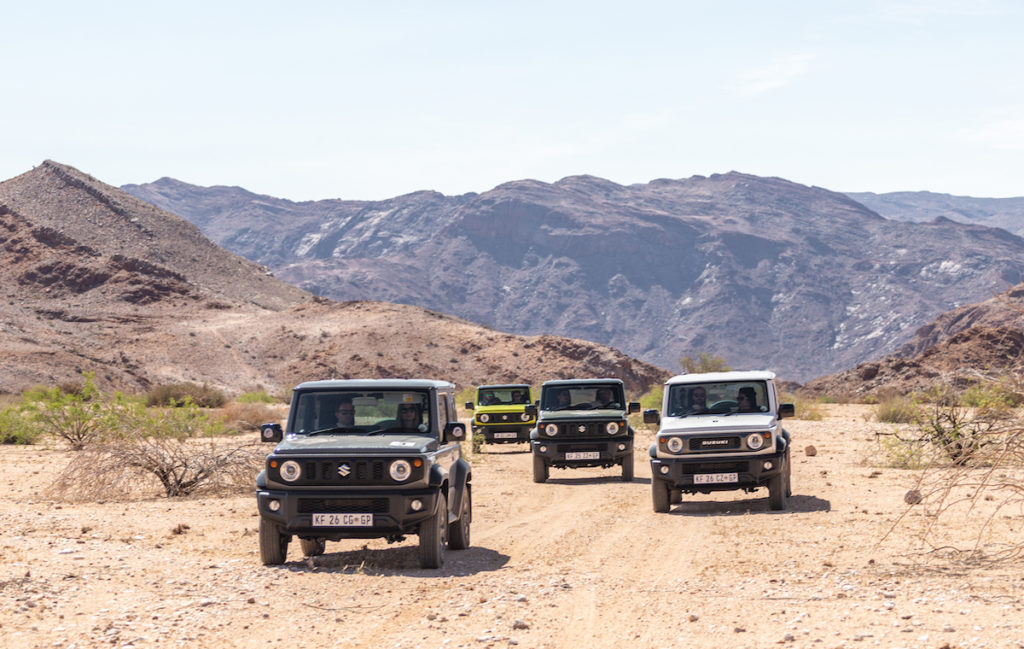 On Sunday 24 September, all South Africans will celebrate National Heritage Day while Jimny fans will gather at Langkranz Farm outside Clarens in the Eastern Free State for the Jimny Gathering event to set an official gathering record.
Damian Adams embarks on a 400 km journey from Durban to the inaugural Suzuki Jimny Gathering, in the highly anticipated Jimny 5-door, revealed at the 2023 Festival of Motoring.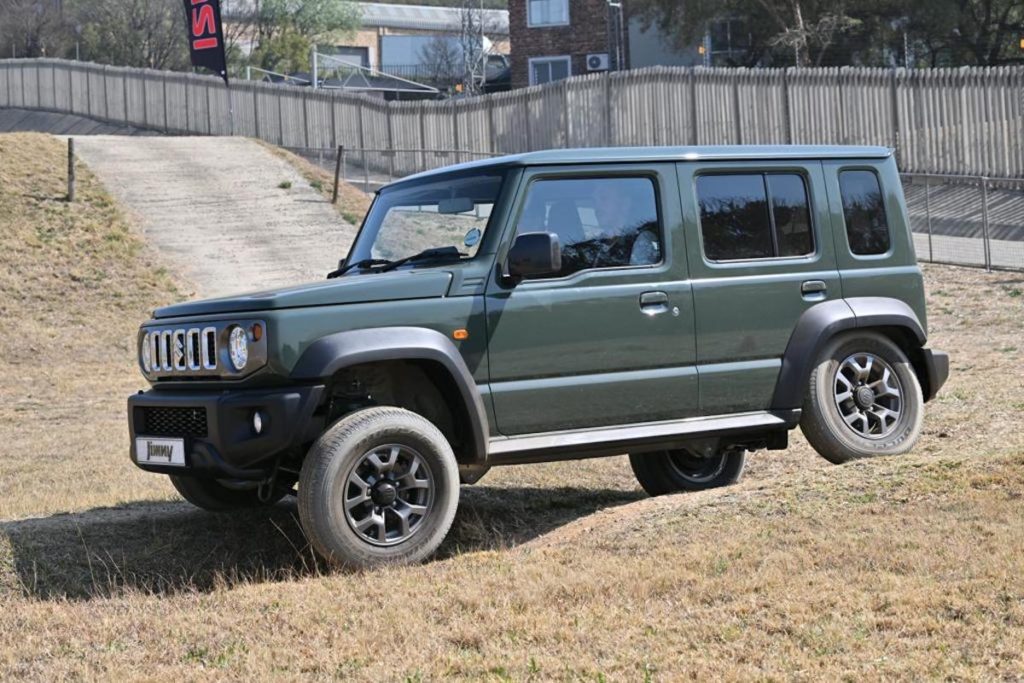 A brief Jimny Jaunt
The Suzuki Jimny story begins before the first Suzuki model was ever built in 1970. Back in 1967, Hope Motor Company unveiled their HopeStar ON360 conforming to Japanese Kei car regulations. The two-seat off-roader powered by a 359 cc Mitsubishi engine producing just 15,4 kW and 32 N.m good for reaching only 30 km/h in four-wheel drive.
It was a sales disaster and Suzuki bought Hope Motors 1968 which for Suzuki would prove to be a pivotal acquisition. Suzuki took the HopeStar ON360 and re-developed it to become LJ10, effectively the first Jimny. Here its two-cylinder engine offered 18kW and would, if conditions allow, motivate the 590 kg 4×4 to a top speed of 75km/h.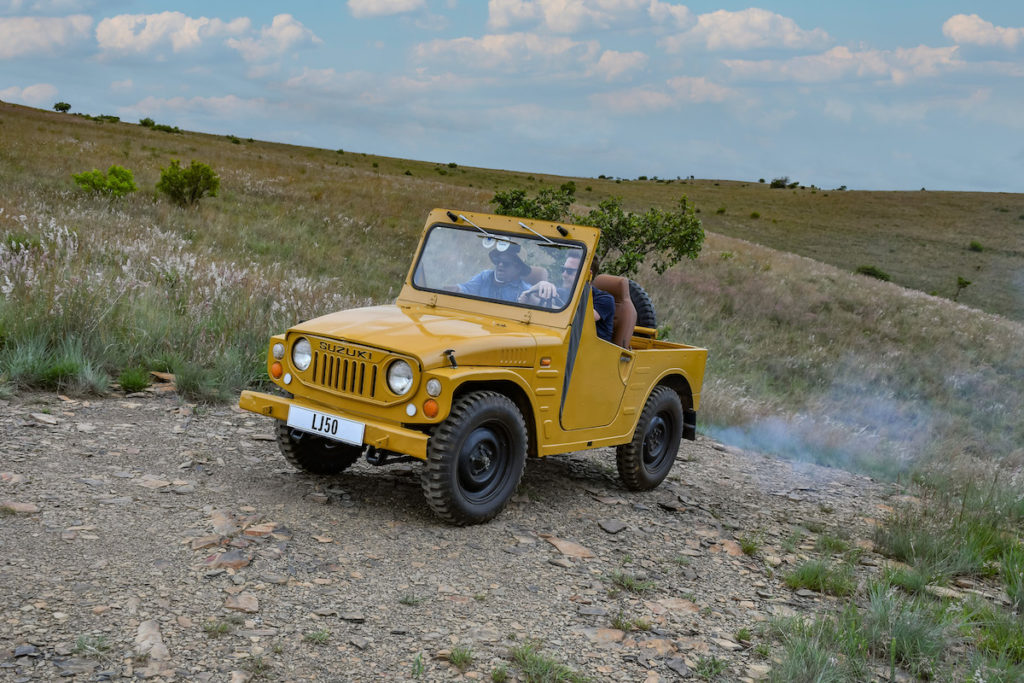 In 1972, the LJ20 arrived, with a refreshed design for the decade and 21 kW. Suzuki then introduced the SJ10 (also known as LJ150) with 24 kW weighing 635 kg and the spare wheel was now positioned at the rear making space for up tp four passengers.
The SJ30 debuted in 1981, but only ever sold in Japan. In 1982, the SJ40 (also known as the SJ410) was introduced with a 1,0-litre engine capable of 109 km/h for those who dare achieve it. The latter would become the first Jimny to land in Mzansi in 1983.
The SJ410 was popular having sold as a convertible as well as a tin-top while in 1990, the Samurai (SJ413) made its arrival with a 1,3-litre and a 5-speed manual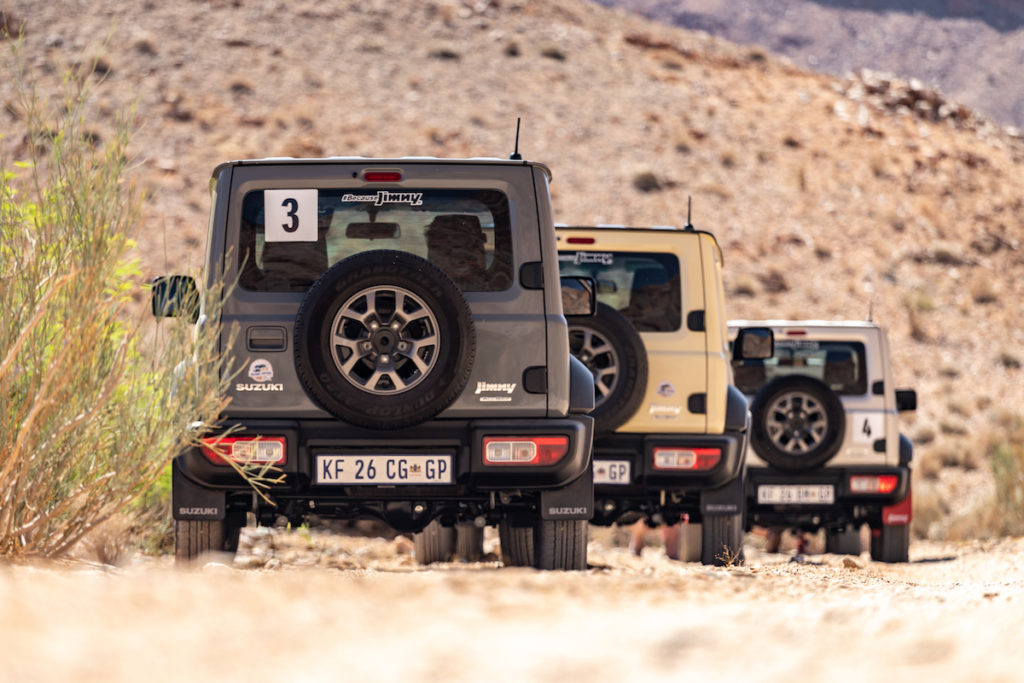 The third-generation Jimny JB23 tipped the scales at 1 095 kg in 1997 and became a South African 4×4 icon producing 63 kW and 110 N.m.
The current JB74 Jimny made waves when it went on sale in late 2018 as it now looked like a life-sized Tonka toy and offers all-important safety features like traction control, hill descent control, hill-hold assist, airbags and ABS. Available with the tried-and-tested K15B tuned to produce 75 kW and 130 N.m
Follow Damian on Instagram @iamdamianadams