By Narina Exelby and Mark Eveleigh
The Isuzu is parked in the spekboom forest that surrounds the Sunday's Valley spot known locally as 'Percy's Place'. There are two other vehicles in the shady parking area and it occurs to me that this is a surprisingly popular sundowner spot, for what is essentially a tomb. Maybe this is fitting because in her 1959 book Sundays River Valley writer Jane Meiring described Sir Percy FitzPatrick as 'impulsive, bursting with energy and ready humour and wit'. Perhaps Sir Percy appreciates the company.
At the top of the steps that lead onto the flat-topped lookout I shake hands with a young man called Sebastian who has 'come here to introduce his girlfriend Emily to Sir Percy.' It turns out that Sebastian FitzPatrick Niven is the great-great-grandson of the man who wrote Jock of the Bushveld.
Sebastian's family have a long history in Sundays Valley but apparently it's the end of a legacy; he and Emily have driven up from Cape Town as a sort of homage, revisiting old landmarks now that the family has mostly moved out of the area.
As we stand high above the gentle sweep of Sundays River I can imagine that it must be a wrench to move away from such a beautiful spot with such a wealth of history. In his meticulously researched (and entertainingly written) book Shaping Addo, Mitch Reardon explained that Sundays River was 'possibly named after an early settler couple called Zontag'.
I realise that, by pure coincidence, Sebastian and Emily have checked into the converted stable next to mine – just a few miles from Percy's Place – at Elephant House. One of the most famous properties in the area, the aptly named farm complex is almost on the boundary of Addo Elephant National Park. The old farmhouse has been beautifully renovated to accommodate visitors and, just across the road on lawns that lead up to the shared swimming pool, six lovely Cape-style stable buildings have been converted into spacious self-catering suites.
It's peaceful these days around Addo and very much so at Elephant House. I spend long days game-driving the national park so I'm happy to spend blissfully tranquil evenings sitting by the braai with a very friendly (and slightly overweight) black Labrador who goes by the name, I've been told, of Grace Mugabe. It's quite amazing who you can bump into in Sundays Valley.
Fact file:
Elephant House offers a discounted self-catering rate for SADEC residents from R850pp in the Stable Cottages. The main house is temporarily closed but is expected to reopen in October. Since opening to visitors in 1998 Elephant House has become a favourite with regular visitors including the former Lord Mayor of London (who visited eight times) and the Earl & Countess of Wessex. Sir Percy would doubtless approve.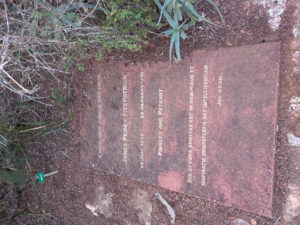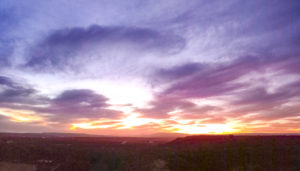 Pictures: Narina Exelby and Mark Eveleigh