On a recent trip to Royal Jozini Private Game Reserve my favourite sighting was not one the big five, but a Unimog 406 Series. I also got drive it.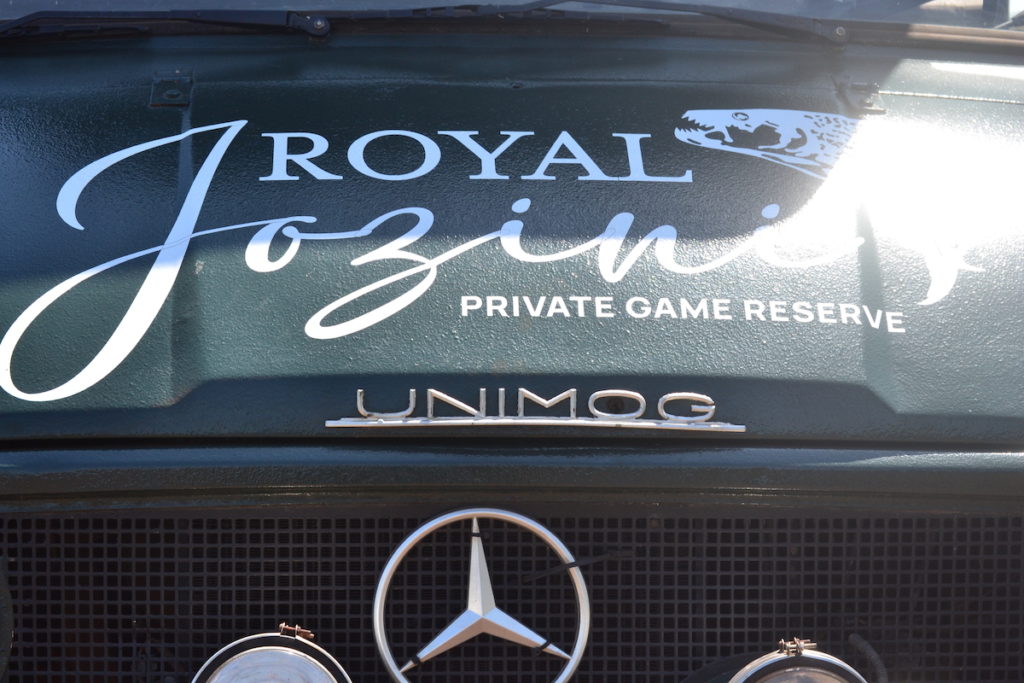 The history of the Unimog starts with Albert Friedrich, one of the founding fathers of the vehicle. In the aftermath of World War II Fredrich, a former leader of Daimler-Benz's aircraft engine production division, recognised the substantial demand from small and mid-sized companies within Germany's agricultural sector for versatile tractors. Alongside the necessity for off-road capabilities, there was a high demand for a vehicle that could be easily adapted for a wide array of diverse tasks.
It is 75 years later and the Mercedes Unimog is still healthily in production, the name a symbol of durability and unmatched off-road capability.
I have trawled YouTube videos on various Unimog conversions, watching them tackle everything from snow to rock-crawling. I had never driven one, but always really wanted to. To be fair, they're not too easy to get your hands on. When I was in school, one of my good friends actually had one on his farm, but it just didn't interest me back then like it does now. I've always felt that was an opportunity missed!
But then last week, on a trip to Royal Jozini Private Game Reserve for Getaway Magazine, I arrived at the main lodge to see a Unimog 406 Series parked outside. Released in 1962 to succeed the 411 Series, 406 features wider tracks and a longer wheelbase to satisfy demands for larger and more powerful agricultural machines.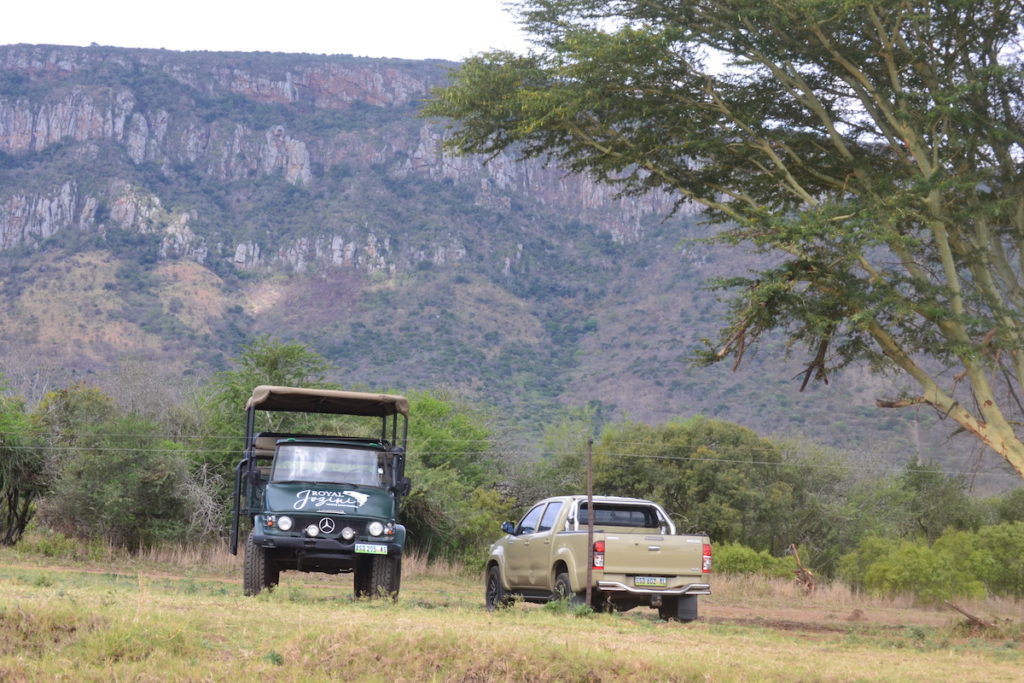 This particular 406 found its way to Africa and, as I was told by Royal Jozini Managing Director Jay Azran, actually featured in the movie Blood Diamond. Years after this Unmiog's cameo appearance next to Leonardo Di Caprio, Royal Jozini somehow managed to buy the truck.  They have now converted it into the most epic safari vehicle I have ever seen. Jay tells me he also recorded Blood Diamond and watched the whole movie in order to see their purchase in action.
While it is the most unique safari vehicle I've seen, it is far from the most quiet… A throttled diesel engine producing 51 kW and a top speed of 65km/h is not exactly a stealth machine in the wild. Funny enough, it didn't seem to deter too many animals.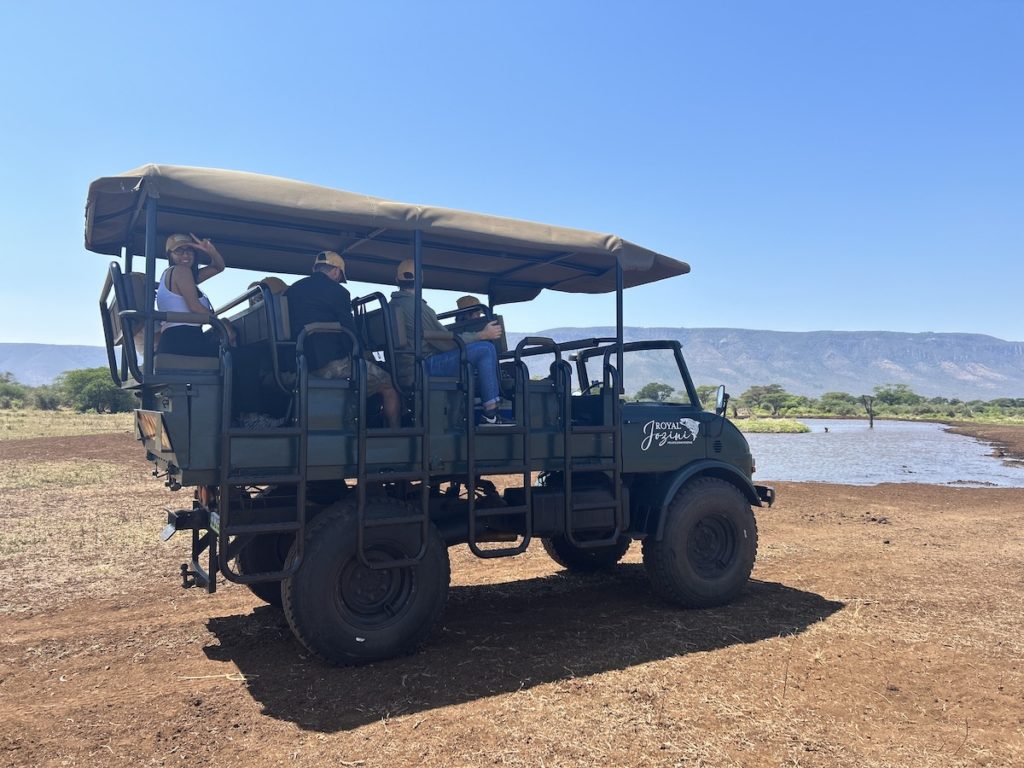 After ogling for a few minutes over this brilliant piece of post-WWII German engineering, I spent the whole of dinner talking about it. So much so, that Jay said he would let me drive it the next morning, granted we were far enough away from any elephants.
Under the guidance of our game ranger Thando and the bemused – though I'm sure slightly anxious – Jay, I hopped in to drive my first Unimog, and my first left-hand-drive actually. Old school lever handbrake down, 1st gear engaged, left knee basically next to my head, the car still was not moving. Checked the handbrake, checked the gear… no issue. Just had to release the clutch even more! Tiny bit of gas and the 406 started trundling along.
I managed to get up into third gear, not without sticking it back into neutral a few times, before I heard over the thundering diesel injection "STOP!". One of the journalists jackets, with her phone, had flown off while I was attempting my Unimog rally down Royal Jozini. That was that, I never got it into its final fourth gear, but I also never had to try and reverse, for which there are also four gears. It is also fitted with a crawler gear.
Having been used for everything from military vehicles, agricultural trucks, fire fighters and expedition campers, Unimogs are a massive piece of off-roading history, and continue to set the standard for capability in the present day. While it was a short drive and flat drive, to have been behind the wheel was a pretty special experience for me. Thankfully I didn't stall either… it would have been slightly embarrassing and I feel like someone may have been thrown out the side of the vehicle.
You can read more on the history of the Unimog here, or you can watch me fight for third gear below.
View this post on Instagram