by Narina Exelby and Mark Eveleigh
Limpopo's Waterberg region will delight any traveller who appreciates the peace and quiet of wild open spaces. Out here there are dramatic cliffs and picturesque mesas, buttes and koppies that were shaped over hundreds of millions of years by riverine erosion; the bushveld is littered with wild seringa and silver cluster-leaf trees; on the grasslands rhino, wildebeest and zebras thrive; kudu populate the thickets and many of the rocks still carry the antelope-dreams of Stone Age hunter-gatherers.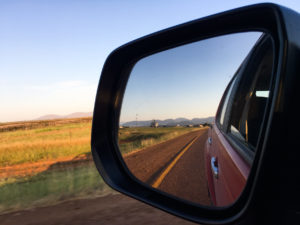 Pretoria to Vaalwater: the fastest route
The Waterberg is a very convenient weekend destination for those who live in Gauteng: from central Pretoria, Vaalwater (the only town on the Waterberg plateau) is an easy 194km / two-hour drive along the N1 and R33. If you're on a mission to take the fastest route possible then this is a winner but (yawn) not only is the N1 pretty straight and dull: you'll pay R73 for the pleasure of driving it and the toll plazas can get quite busy either side of the weekends. Check out some things to do in Pretoria.
Pretoria to Vaalwater, via Bakker's Pass: the road less travelled
If you're not in a rush, heading from Brits via Thabazimbi and Bulge River on the R511 and R510 will take you just over three hours. If you're really not in a rush – and you drive a 4×4 – then it's well worth taking the road less travelled and going from Brits to Thabazimbi on the R511 and R510, and then taking the gravel road past Marakele National Park and up the beautiful Bakker's Pass. Google Maps will tell you it'll take three and a half hours – but it took us at least four and a half because we stopped often to take in the views.
It's a gorgeous route that will have you transition quite dramatically from the flat, semi-arid expanses of the Limpopo Province into the Waterberg plateau. Once you pass the entrance to Marakele National Park, which is shortly after the tar ends, you'll see the sandstone cliffs that mark the edge of the escarpment, mountains that line the skyline and, in the game reserves and along the route, you're likely to see zebra, wildebeest, kudu, giraffe, waterbuck and Brahmin cattle.
I need to add a disclaimer here: Mark and I drove this route "backwards" (at the end of our Waterberg trip) and so most of the images here are of us driving "down" from Vaalwater to Thabazimbi. I'm glad we decided to do this – the afternoon sun shone on the cliffs along Bakker's Pass, making the drive even more spectacular.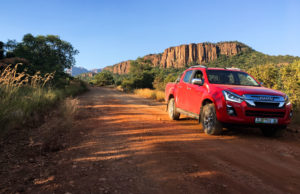 Notes for the route:
1/ You'll need a 4×4 if you take the road less travelled
The Bakker's Pass road is very sandy in some places and rocky in others. You need to be in a vehicle that has good ground clearance, and a 4×4 will probably be essential in the rainy season.
2/ You might not be able to take this road
If conditions are bad, the guard (see below) might not allow you to enter the pass.
3/ You'll need to show your drivers' licence
There is a massive effort being made to protect the Waterberg rhinos, and so all vehicles that enter and exit Bakker's Pass need to be registered. It's a simple process: there's a boom across the road, and a guard will ask to scan your drivers licence before you enter and exit.
4/ Pack your own padkos
We didn't see any padstalle between Vaalwater and Brits (if you know of any, please mention them in the comments section).
5/ Fuel up
The Bakker's Pass road (between Thabazimbi and Brits) is just over 100km long. There is very little phone/Internet signal along this road, and there are no fuel stations or shops.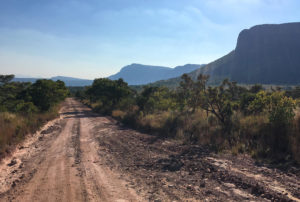 Pictures: Supplied