By Peter Frost
Ramped up chatter on the international motoring newsfeeds suggests that Maruti, Suzuki's Indian partner, will finally launch a 5-door Jimny in the middle of 2022. The uptick comes as the company's iconic little 4×4 was caught testing in Europe, a clear indication that the car is confirmed, already built and well into its R&D cycle.
It's been an open secret that Maruti intends to add a 5-door version, but timing has been vague; Covid and a worldwide shortage of 3-door variants has hampered plans.
As well as the added doors there's every chance the manufacturer will add a turbocharger to the mix, giving the 1500cc SUV a much-needed boost in power. Fans swear by the car's off-road and around-town abilities but point to a lack of overtaking acceleration on the long road.
Details are specific, suggesting an official leak. The 5-door model will have a 2 550mm wheelbase, 300mm longer than the current model, be 3 850mm long and 1 730mm tall. Significantly, the 5-door will also have 210mm extra ground clearance.
If the 5-door launches internationally in July 2022, as seems likely, South Africa should see first shipments soon after that; the sub-continent is an important market for Suzuki and the manufacturer is seeing strong growth here, mostly due to Jimny, Swift, S-Presso and Brezza sales.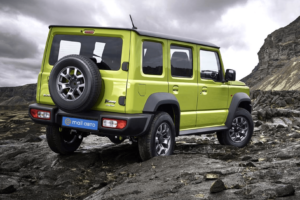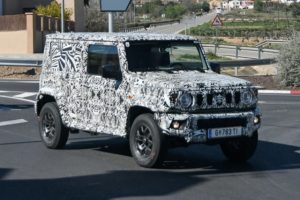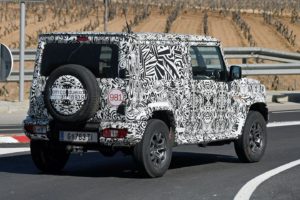 Pictures: Supplied