By Narina Exelby and Mark Eveleigh
Whenever someone asks what my ideal assignment is I usually say "give me a 4×4, some camping equipment, a tank of gas and enough bush to get lost in." I could happily make a trip like that last indefinitely. I've managed five or six weeks sometimes…but since I'm invariably working while I'm on the road, there's always the added pressure of keeping my equipment charged.
Cape Union Mart recently asked us to test-drive the smartest little solar charger I've ever come across. The name – Red-E Power Bank Rsp-80 8K Mah Black Solar Panel – is the only unwieldy thing about this nifty little gadget.
Its weight and dimensions are just a little more than a normal smartphone, despite the fact that it folds out into a row of four solar panels. After leaving it open on the Isuzu's dashboard by day, it powers up fully and I can then charge my phone at night (it has USB slots for two phones). It comes with a cable so that it can be charged from the mains, which would be wise to do before setting off on a long trip.
For most of the past month I've successfully used this gadget to power my phone exclusively via solar energy, and I've used it for long enough now to be reassured that I could travel indefinitely without any supplementary power source.
This is important because I'll soon be heading off on a month-long trek and, with the solar charger cable-tied to the top of my pack, I should have no stress about finding power sources along the trail.
It's reassuring that this piece of equipment appears to be suitably robust. It has a leather-look rubber coating and snaps neatly closed with a fastener. There's a small loop too so that you can hang it in an ideal spot to catch the rays and – very smart thinking – it even incorporates a flashlight so that you also always have a handy light source.
Lighting has not been a problem around our camps lately, though, because we've also been testing a pair of Ultratec Multi-Function Two-Piece LED Emergency Lamps (R399, available at Cape Union Mart). They're definitely geared towards vehicle travel though since they're about the size and weight of a brick so I wouldn't want one of these things strapped to my backpack.
The weight is due to the powerful battery – and this is the lamp's major advantage. You just charge one of these torches up before you leave home and not only do you have up to 100 hours of spotlight, but you also have combined power-bank with a USB slot (for charging your phone, speaker, headtorch). These lamps have a carrying handle or can be mounted on a wall…in fact, you can leave it plugged in when you're back home and it will turn on automatically when the power-cuts for load-shedding. Definitely a gadget intended for modern living South African style.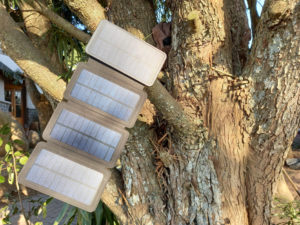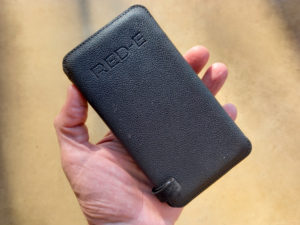 Pictures: Narina Exelby and Mark Eveleigh