The South Coast might be popular as a beach destination, but the balmy coastline of lower KwaZulu-Natal, where roads are often lined with wild bananas, palm trees and sugarcane, has another appeal… we resisted the temptation to load up our surfboards and search for waves, and instead drove our Ford Ranger down the coast to spend a day in petrolhead paradise.
Written by Narina Exelby and Mark Eveleigh
Pitstop, Banana Beach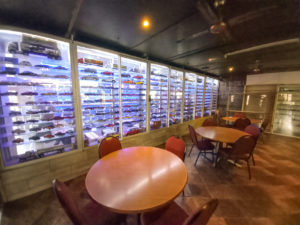 Set close to the beach and just off the R102 (a road far more scenic than the N2), Pitstop is something of a hidden gem for motoring enthusiasts. The big security bars make it look pretty foreboding from the outside, but don't let this put you off – because displayed inside this eatery is an astonishing collection of almost 2000 model cars. And that's only half of it – owner Deon Grové, who got his first model car in 1969, has close on 2000 more tucked away in storage, waiting their turn to be displayed.
The pub/restaurant is open from 9am to 8pm daily, and serves everything from chicken livers and toasted sandwiches to burgers and juicy ribs. And if you're not the designated driver, there are almost 200 spirits behind the bar to choose from.
Toucan Road, Banana Beach
039 681 2201
Facebook.com/pitstopbananabeach
Dezzi Raceway, Port Shepstone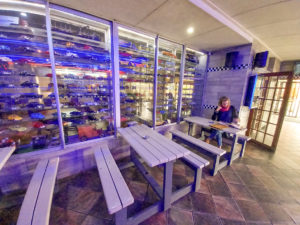 Just south of Pitstop you'll find another pitstop – at Dezzi Raceway in Port Shepstone. The track is open to the public on Wednesdays, when you're able to test your vehicle or just have some fun (R650 per driver, R150 per passenger). Races are held here almost every Saturday – keep an eye on Dezzi Raceway's Facebook page for details.
3 Dennis Shepstone Street, Port Shepstone
039 685 4100
 East Coast Classics, Munster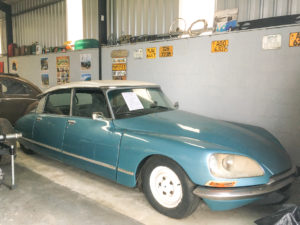 Further south still, in Munster (between Margate and Port Edward), is the East Coast Classics museum. It was here that I parked the Ranger amid a cluster of farm outbuildings that could have been part of any other macadamia plantation on the South Coast… and soon realised that these workshops house one of the most stunning private collections of vehicles I've ever come across.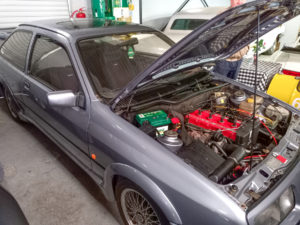 The Ranger was in truly exalted ancestral company: parked in these outbuildings we found a race-tuned 1965 Ford Cortina GT, a truly beautiful 1956 Ford Ranch Wagon in pristine mint-green and white and a Ford Sierra Cosworth circa 1987 (the only one in South Africa, apparently). Next to the Cosworth was an extremely rare mint-condition 1965 Ford Mustang – a car so ripe for customising that few are ever found like this, in factory condition. Beside that was a six-metre-long 1961 Cadillac V8 Limo, the perfect gangsta-mobile with a trunk like the beam of a canal barge: "A very popular model with mafia dons," owner Richard Broome told us. "You could easily fit four bodies in that boot."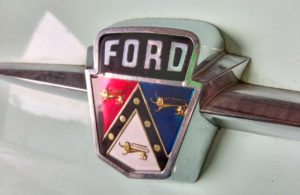 Richard, who hails from England but has lived in South Africa since 1969, bought his first vehicle when he was 10 years old – it was an Austin 7, which he purchased for £5. Richard taught himself to drive and then convinced school friends to chip in for fuel so that he could give them rides around the fields at his home.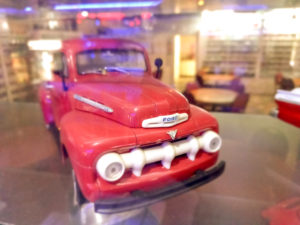 It was the start of a love for cars that he has passed on to his two sons, and the family has built up an astounding private collection of almost 70 classics and retro gems dating from the 1950s – including a 1969 Porsche Carrera, a 1975 Citroen DS and a whole brace of VW Beetles and Combis. The museum boasts what is said to be the oldest right-hand-drive VW Beetle in South Africa (1950 on a 1943 chassis), an exact replica of Herbie (the Beetle movie hero) and what must surely be the world's only split-screen Combi open-sided game-drive vehicle.
Richard and his sons draw the line at anything pre-war, however: "We like vehicles with a little 'grunt'," he says.
For decades they rented several buildings to house the collection and finally bought a farm in Munster specifically so that they had somewhere to park their collection of treasures, which seems to grow almost by the week. Only in November 2020 did the Broomes finally open their private motoring museum to visitors. Chrome Bumper Café, which will serve breakfasts, coffees and light meals, was closed when we visited but is due to open for the summer holiday season.
Old National Road, Munster
060 980 8421
Munster Motor Museum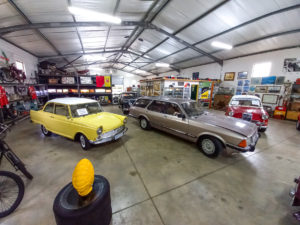 It's a strange coincidence that the little town of Munster should have two spectacular motor museums, and both with more than a passing interest for motor racing. Less than two kilometres from East Coast Classics is Motor Munster Museum, owned by Rod ('Hot Rod') Kinsey, who has been involved with motor-racing all his life – active even in the 1972 Lotus UK team for the British Grand Prix – and the infatuation goes back much further. Rod's father Burton won 1939 Durban to Johannesburg motorcycle in a record time of 6 hours, 54 minutes and 50 seconds.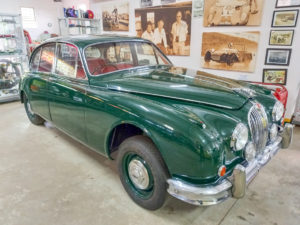 Along with its collection of cars, the Munster Motor Museum also features a fascinating collection of memorabilia, including a spectacular motoring library and a whole series of photographs showing members of the family with the likes of Mario Andretti, Colin Chapman and Sterling Moss.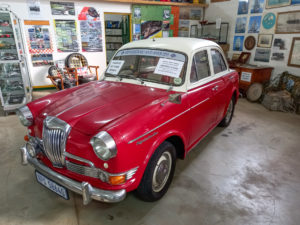 Unlike East Coast Classics, most vehicles in Munster Motor Museum are for sale. While the collection here is smaller (nine vehicles at the time of writing) this means that the turnover is fairly constant, and you are not sure what treasures you're likely to find. It's a wonderful place to window-shop but beware: it could be hard to walk out empty-handed. There was a beautiful 1960s Jag that I might have been tempted to sell my soul for and a Ford Granada 2.8 Ghia estate which was just begging to have my longboards strapped to its roof-rack. Also tempting was the 1960 white-and-red Riley 1.5 Sedan (a snip at R75,000… even if it did cost R2500 when brand new).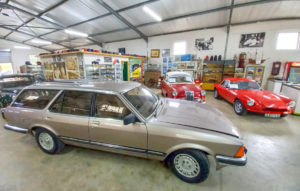 816 Monty Sawyer Drive, Munster
082 579 6387
Secret Sithela, Munster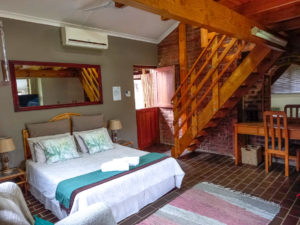 Adjacent to the Munster Motor Museum is Secret Sithela, a small collection of comfortable, superbly equipped self-catering cottages that stand on the edge of an indigenous forest (birders, take note). If you've been following this motoring route down the coast then Secret Sithela is a fitting place to wrap up your trip, as it's owned and run by Munster Motor Museum owner Rod Kinsey and family. With DStv, wifi, braai facilities, a well-equipped kitchen and comfy lounge area, the cottages are very comfortable for longer stays. And who knows – you might have a chance to talk all things motoring with the owners…
816 Monty Sawyer Drive, Munster
071 387 8002