By Narina Exelby and Mark Eveleigh
By name alone, the Wild Coast is a magical destination. And by reputation – well, you only need to mention "Wild Coast" to those who've spent some time along the former Transkei coastline, and you'll tell by their response – often a dreamy, faraway look as they search for words to describe something that is as much a feeling as it is a geographical area – that this is a very special place, indeed.
I'd stayed two or three times along the lower Wild Coast and, for ages, had been keen to explore further north, so when a post about a "new Wild Coast Waterfall Route" popped onto my radar, I was curious. And besides, we had a Ford Ranger parked in the driveway and we needed to head out on an adventure. A few emails later, the picture became a little clearer.
There's nothing new about the waterfalls, of course, but what is new is WildCoastZA's interactive map of the Wild Coast, a website (currently being developed) that will make the area more accessible to travellers by allowing them to take a virtual tour of the coastline before they book; tempt them into staying a little longer, perhaps, or entice them to explore a part of the Wild Coast they hadn't considered before. On the site, users will also get a 360-degree view of the hotels or homestay huts they could book, and have the opportunity to connect with the qualified guides that live and work along the Wild Coast. In short, it will be the ultimate trip planner – and once up and running the website (which is currently in beta phase) will be the front end of a system that directly and very fairly (and transparently) benefits and empowers the Wild Coast's guides, homestay hut hosts and hotel owners.
And what about those waterfalls? They'll be marked on the website too, and users will be able to follow a recommended itinerary or plot and plan their own routes – travelling with a guide on foot, by bicycle or 4×4.
"Is the hosting infrastructure in place for us to head down the Wild Coast next week?" I asked Mike Baker, the Wild Coast aficionado who's driving the development of the site.
"Next week? No problem," he replied. "The hotels have been set up, and there are already 29 homestay huts linked into the system. I'll send you an itinerary."
And with that, Mark and I packed our bags into the Ranger, bundled up for some cold and very wet weather, and crossed the Mtamvuna River from KZN into the Eastern Cape. Our adventure along the northern stretch of the Wild Coast had begun.
The Wild Coast – your own way
The "thing" about the Wild Coast is that accessing coastal villages – and hence, a bed each night – by road is time-consuming. As the crow flies the villages might be only a few kilometres apart, but because the area is lined with deep valleys and gorges (hello, waterfalls!) you'll need to drive inland to reach the bridges or flatlands. Our itinerary was structured so that both walking and driving were included – and on the day when a tedious seven-hour drive was necessary to get from one village to another, we walked about 15km while a reliable driver transferred our vehicle from one homestay hut to the next. For the entire route we travelled with Tutani Mpunga, an exceptionally knowledgeable freelance guide who has lived all his life on the Wild Coast. Having local insight into the flora and fauna of the area – as well as guidance on what roads to take, and someone to help us communicate with our hosts – was invaluable, and added extra dimensions to our trip.
Here are some of the highlights of our route:
Day 1: Port Edward to Sigidi
Spending time on the flat rocks and cascading waters of the Mphahlane River.
The absolute feast Zanele prepared for our dinner – with all vegetables frown in her organic garden.
Day 2: Sigidi to Mtentu
Watching water pounding over Mnyameni Waterfall after heavy rains.
The dramatic cliffs at – completely unexpected – Ntentule Waterfall.
Enjoying the sea view from Siya's family homestay.
Day 3: Mtentu to Msikaba
Tackling some pretty muddy, slippery roads in our Ranger.
Ntentule waterfall.
The cake and bread baked especially for us by Nomasonto, our homestay host.
Day 4: Msikaba to Rhole
Discovering waterfall after astounding waterfall in the Mkweni gorge.
Learning more about the area and traditions from our host Nolwandile and her family.
Day 5: Rhole to Cutwini
Walking to Waterfall Bluff, where the river drops directly into the sea.
Enjoying our picnic lunch while watching over Cathedral Rock.
Learning more about plants and medicinal uses from our guide Tutani.
Spending an evening in the kitchen, chatting with our host Noxolile and her family.
Day 6: Cutwini back to KZN
Wrapping up the trip with three breathtaking waterfalls – Angel, Fraser and Magwa Falls
Take a look at these incredible waterfalls:
Angel Falls. Credit: Narina Exelby and Mark Eveleigh pic.twitter.com/jXIC8JBiq1

— Leisure Wheels (@LeisureWheelsZA) October 21, 2021
Beautiful Mnyameni waterfall with Ford. Credit: Narina Exelby and Mark Eveleigh pic.twitter.com/tPIMwwA0kn

— Leisure Wheels (@LeisureWheelsZA) October 21, 2021
The wonderful Magwa Falls! Credit: Narina Exelby and Mark Eveleigh pic.twitter.com/3k5fKfqdQ4

— Leisure Wheels (@LeisureWheelsZA) October 21, 2021
So, what do we think of the Wild Coast? Ask us in person, and we'll probably respond with that dreamy look as we recall driving along unassuming – often very rough – roads before stumbling upon magnificent waterfalls; and the warm welcomes we received from our hosts, who prepared feasts of homegrown vegetables and fire-baked bread. We'll pull from our memories views of a rugged coastline, unspoiled beaches and kilometre upon kilometre of rolling grassland. We'll think of the people we met, and their genuine hospitality. And we'll probably tell you: the Wild Coast is as much a feeling, as it is a place. Choose your own route, and discover this for yourself.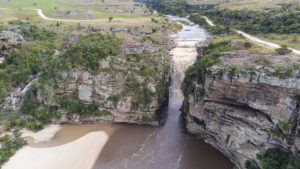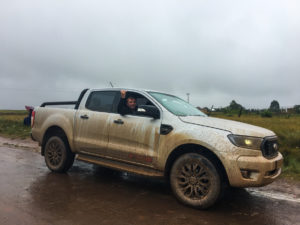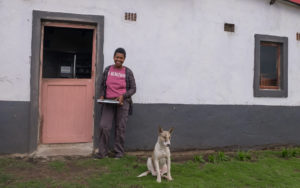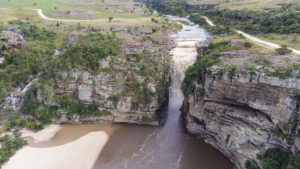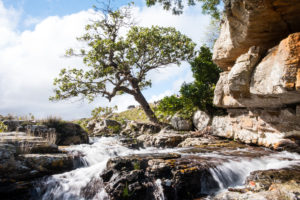 Pictures and videos: Narina Exelby and Mark Eveleigh