If the word dashcam is mentioned the imagery it brings to mind is of high-speed police chases, or a crazy near-miss accident involving an intersection, and sometimes a train. Dashcams have a far more practical aspect than grainy footage to show to friends at a braai.
What was once an expensive, bulky device that was mounted to a dashboard has evolved into smaller, cheaper technology that's simpler to use with added benefits.
The evolution of dashcams has made them easier to move between cars and to charge. The use of dashcams is not purely for supporting evidence, they play a role in active safety with features include GPS tracking for the vehicle.
Dashcams purchases are rising, with the footage fast becoming supporting evidence in traffic accidents, or anything involving a car that needs a case number and insurance claim. A secondary feature of the dashcam is the recording of corruption, no better response to "I need cooldrink money" than "I have a dashcam rolling". 
Ford Motor Company of Southern Africa (FMCSA) is responding to this trend with the introduction of an unobtrusive USB charging port located in the rear-view mirror. This subtle addition of a USB power outlet in the rearview mirror of Ford's latest Ranger Raptor, Thunder, and Wildtrak derivatives adds a level of convenience and neatness to the fitment of any windscreen mounted dash cam, with no more cables running from camera to power source.
This can be done without negatively affecting the functionality of the rear-view mirror. The USB power outlet is additional to the existing number of power outlets found in the vehicle so that the use of other devices such as smartphones is not impacted.
"Often it's the small things that make the biggest difference and the USB power outlet in the rearview mirror is another example of how Ford is able to offer additional value to its customers," says Dale Reid product marketing manager at Ford Motor Company of Southern Africa. "This standard feature on some of our new Ranger models proves that Ford is constantly responding to emerging trends, particularly when these trends have the potential to improve the safety of our drivers."
Driving Skills For Life, which uses Ford's vehicles to raise the standard of young drivers in South Africa, also supports the use of dash cams. "It's safe to say that if you haven't already gone out and purchased a dashcam for your car, now would be an excellent time to do so. The peace of mind they generate alone is, for most people, more than worth it," says Derek Kirkby training director at DSFL.
READ: Ford Tourneo Custom gets upgrade
The new USB power outlet in the Ford Ranger Raptor, Thunder, and Wildtrak is universally compatible with most mainstream dash cams on sale However, those who prefer to buy new accessories from Ford-Approved dealers will be able to choose from the latest Mio range of dash cameras, fitted with advanced features like GPS tracking, vibration detection, and real-time smartphone backup.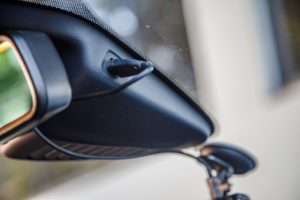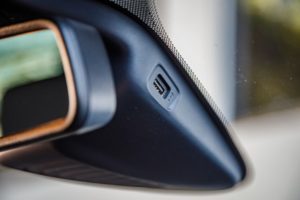 -END-